Photo by Quinn Buffing on Unsplash
You don't need to feed the machine your profound ideas all the time
I used to think content was a dumb word.
A photographer told me he hated the "C" word, and my brain told me to agree with him. From then on, I only used the word as the butt of a joke.
Then I realized that content is all around us, all the time. It's like data that streams through the atmosphere and into our handheld devices. It hides in the cloud and continually generates for us to consume.
It's food for our eyes and music for our ears, and our systems package it up for our brains to scan and file into specific memory cabinets.
We then take the data from the content we consume, and while some get's lost in the far reaches of our psyche, we actively apply others to our lives.
Even the most common ideas and easy-going content can make the most considerable impact.
A simple story about coffee blew up
I was working one day when I decided to walk to the coffee shop across the block. I was having a tough day, and I figured coffee would make me happy.
I found that I enjoyed the walk there as much as the $6 chagachino I ordered.
I wrote about it, and it became one of my top three most viewed pieces.
I don't talk about anything too profound. I didn't expect the type of reception I got, but it shows how powerful a simple idea is.
What matters is getting your content out to people. I wasn't afraid to share my article with my friends on Facebook and Twitter. I also posted it on LinkedIn and various forums.
The formula for simple content
The lovable Seinfeld character, George Constanza, once said:
"I like stuff you don't have to think about too much."
There's truth to that in all the content we process. Photo content is easy to look at because it's merely a scene, a product, or a person.
There might be text to accompany it with a simple yet profound message that viewers understand as it relates to the photo.
There is a simple process to writing simple stories that make a significant impact.
It's simple to follow, and I want to share it with you.
Step 1: Focus on something tangible that people like. This is why stories about money and relationships are so popular. People are always thinking, but most importantly, struggling with these concepts.
Step 2: Take your popular idea and take a unique angle on it. In the coffee article, I told people they should buy expensive cups of coffee if it makes them happy. I diverted from the usual argument that you should make coffee at home to save money.
Step 3: Involve the reader. Appeal to them emotionally in a way that makes them feel good. You want them to either learn something or leave with happy good feelings.
Bonus Step: Share your content all over the place so people may consume it.
Simple content is as powerful as it is easy to produce
Good content is simply a problem and a solution. Everything else is just an extra topping on the content sandwich to add to the flavor.
A story with an actionable takeaway that gives the audience something to remember looks like this:
It introduces a problem and defines it.
The author connects the readers to the problem through pathos, logos, or ethos.
The author presents a solution to the problem.
It seems easy because it is. You don't necessarily need an authoritative solution. That means taking a well-known person who has impacted society or is well-researched and accredited.
You can hone in on your personal experiences, too, so long as you present a problem and solve it. Your unique experiences are authoritative in their own right. It's also a way for you to build trust with your audience.
The hard part of creating great content is doing what others haven't and recognizing your target audience's wants and pains.
Final word
Straightforward content is educational and precise. It's like a piece of lean beef. You still get all the meat, but you cut out the unnecessary fat.
By following a formula, and with consistent creation, you'll find that simple content is easy to make.
People want a solution to all their problems. They want more money, want to be more productive, and want more people to read their writing.
The critical thing to recognize is that people will always want more. As a content creator, you have the advantage when you realize this. Consumers will always consume.
Humans are creatures of habit. We have a habit of tearing the Earth apart to feed our appetite for new experiences and new products to make us look cool.
Find that which people consume, and make content about it. Take a physical object or abstract idea that people can't keep their hands off of, and create your own version of the great American novel with it.
Follow the process, and you'll pump out wining content in no time.
Follow me to see more articles like this.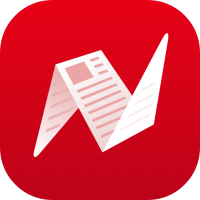 ...