Photo byJoshua Earle on Unsplash
Instead of talking about your growth, keep growing.
Is your like controlled by a social dilemma?
Before the Pandemic, I met one of my colleagues at a coffee shop. We discussed traction channels for the product we created. At a certain point during the meeting, we sat back and reflected on all the work we had already accomplished.
It was a great feeling to have created something, but I wanted to share the progress on my social platforms.
I'd been running under the radar while working on my project. I wanted to stay relevant amongst my peers.
Then my colleague said something that stuck with me: "We're really just grinding in silence."
I hadn't heard that one before. I thought it might make a good Instagram caption one day. What he meant was that we were putting our efforts toward something no one else can see. One day, the world would see our progress.
Unfortunately, I haven't used that caption yet. I don't feel like I've fully "accomplished" something tangible to show off to people.
Instead, I've adopted the phrase for my lifestyle.
I write most days, whether I'm working or not. I have a greater goal in mind, and I will grind in silence until I can brag about it.
The social dilemma controls us to some capacity
Today we can swipe, send, and snap. The methods by which we can share our day-to-day activities are endless. The percentage of your life you choose to divulge with others is up to you.
I can wake up and take a picture of my feet, tag the weather above my toes, and post it on my Instagram story. That's how ridiculous social media is.
The simple act of taking photos is one end of the spectrum. Others do much more. Countless influencers, and people who want to be influencers, talk a big game. They show what they are doing and where they are going.
We're all at different places in our lives. Though we want to follow our colleagues and stay up to date with their whereabouts, it can be toxic for us.
We may end up comparing ourselves to others, and defining our levels of success based on how others are doing. It's taxing on our mental states.
We're not alone. Future generations may face consequences for following influencers on social media. Younger people are more susceptible to negative psychological effects.
Sometimes you're just not ready to have reached your goal. Your life will play out at it's own pace. That doesn't mean that you shouldn't be working toward something. Life is about striving for the next step. Otherwise, you're just wasting the precious time that you have here.
Social media is powerful, but it's dangerous. If we keep showing off our growth, at some point, we'll realize that we have not developed all that much at all.
Humbleness is attractive
Count your blessings, friend. There are millions of people around the world who'd love your life. Most people are just chasing someone else's tail.
However, others don't let the social dilemma take over their lives. They live free from social pressure, and they compete with themselves instead.
Don't chase. Climb the mountain.
You'll spend years climbing before you ever reach Summit Success. Once you get to the top, you'll realize there's always a taller mountain to climb.
At this point, if you've accomplished a goal, why start bragging now?
You were always a humble person.
You went to the gym when no one was watching.
You sat down and wrote blog posts day after day.
No one told you to do these things, you just did them.
It's easier to work when no one is watching. You won't sweat the little mistakes along the way. You'll learn from your failures, and grow because of them.
It was never about the end-goal
Life is not about death is it? We don't live our lives waiting for the end. That's no way to live. Life is about all of the little moments. It's about appreciating the moments in-between accomplishing your goals.
It's about sitting down to type out a blog post, putting on music, and smiling through the process. This is the joy of life. You are creating something from nothing. You are literally crafting your own story for others to read, feel, and appreciate.
You want to accomplish some big-time goal. You want 10,000, or more, followers on all your social platforms. I do too.
I wanted 10,000 email subscribers until I realized how limiting that goal was.
I once spent a month grinding out blog posts. I didn't create my best work. I did not garner as many email subscribers as I would have liked.
If I went on like this, I would've burnt myself out and quit writing.
Why grind to 10,000 subs when I can enjoy the journey and wake up one day to 100,000?
It never seems like there is enough time. That's the tricky part. Every night, I go to sleep and wonder how the day passed by as quickly as it did. Though this happens, I wake up renewed. I'm ready for another day of doing what I like to do because I've taken the pressure off of myself.
Show off and blow minds
People don't usually care about the process. They want to see the product. Your only tangible social currency is in the form of results.
We all want recognition for our hard work. It's nothing to be ashamed of, but imagine the impact you'd make if you didn't tell a soul about your goal until you completed it.
Whether it's achieving a six-pack or revealing your first eCourse, your audience will be more intrigued by the final result.
Conclusion: Never be satisfied
Again, don't compare yourself to others. You'll end up disappointing yourself. Don't try to impress other people either. Focus on your goals and impress yourself. Do this, and you'll continuously grow.
Never be satisfied, and you'll make growth and development a lifestyle.
It's a little scary. I'm 25, and I've been carrying this ideology with me since I was 22. I constantly told myself to never be satisfied for 3 years.
I never stopped going to the gym because I never want to be satisfied with my physique. I haven't quit my day job because I want to see how far up the ladder I can go.
I also never stopped looking for the next million dollar idea, and that mindset led me to creating a blog. Even when I make a million dollars, will I stop there?
Will I hang my hat and call it a day?
I don't think the mindset that will get me there will allow me to quit. Think about it. The more time you spend sharing your life, the less time you spend fashioning your ideas into reality.
The reality for those who strive for greatness is that, even when they reach the summit, they will just find a taller mountain to climb.
Follow me to see more articles like this.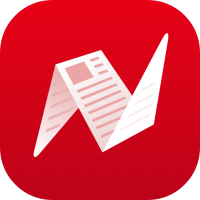 ...