Ryan Magill
In one week, shootings ripped through all of Suffolk County, raising the  concern about a  growing trend in gun violence.
Between July 17-23:
"Unfortunately, this was a violent weekend on Long Island," Suffolk County Executive Steve Bellone said during a press conference the day after the shooting. "This year alone, while executing search warrants, the Suffolk County Police Department has seized 44 illegal handguns, a roughly 63 percent increase from the same time last year. And 34 shotguns and rifles, a 10 percent increase from this time last year." 
Bellone also described the "48 percent increase in shootings" seen in the county, hammering home just how significant of an issue illegal guns have become. 
Statistics obtained from the County Police Department's website on crime statistics further detail what these outbursts of violence mean for the County. In the First Precinct, which includes both Amityville and West Babylon, reports indicate that four murders/manslaughters happened in the first half of both 2020 and 2021. In the Seventh Precinct, which houses a substation within Center Moriches, also only reported four murders/manslaughters in all of last year with none occurring so far in 2021. And in the Sixth Precinct where Farminville is located, only three murders/manslaughters happened in all of 2020.
"The convergence of the pandemic, combined with last year's protests, New York's bail reform legislation, and a heightened disrespect for law enforcement has likely led to increasing crime in New York and nationally," said Suffolk County Sheriff Eric Toulon in a statement to News Break. "Lawmakers have an ethical responsibility to protect public safety. I have urged state and local officials to invest in services to address the root causes of crime and do more to support the men of women in uniform who put their lives on the line every day under increasingly dangerous circumstances. We need to do both to reverse this trend."
Bellone, alongside acting Suffolk County Police Commissioner Stuart Cameron, announced during the press conference a partnership with the "Crime Stoppers" hotline program of the Suffolk County Police Department to curb gun violence by offering "fast cash to any person in Suffolk County that provides a tip to our hotline, 1-800-220-TIPS, if that information leads to a gun seizure or an arrest."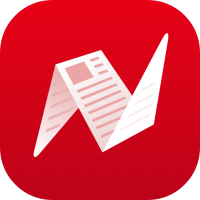 This is original content from NewsBreak's Creator Program. Join today to publish and share your own content.