Ryan Magill
Despite 70%+ of New York's population being vaccinated,, Long Island is seeing a COVID spike for the first time in months.
According to each county's Department of Health, the COVID case numbers are rising in both Suffolk and Nassau County. Long Island's overall seven-day positivity rate is on the rise as well up to 1.37% from 1.28%.
The rising Long Island cases come at a time when the nationwide COVID numbers are up despite heavy vaccination efforts. According to the NYS Health Department, in Nassau County, 80.8% of adults have received at least one vaccine dose, while 73.6% have in Suffolk.
"The virus is not gone yet," Suffolk County executive Steve Bellone said Monday. "That's what everybody should be cognizant of. The virus has not been completely eliminated and what we continue to do is encourage everyone to get vaccinated because the evidence grows more everyday that getting vaccinated is the key to protecting yourself and preventing illness or death."
Meanwhile, NYS Governor Andrew Cuomo took to a press release to detail the state's stance on the growing number of cases.
"After over a year of containing the spread of the COVID-19 pandemic, we are now being told that COVID is now mainly a pandemic among the unvaccinated," Cuomo said in a statement. "If you haven't already, I encourage you to get your shot to best protect yourself and your loved ones against the variants spreading through the nation."
Like most of the rising cases in the US, officials are citing the "Delta variant" among the remaining unvaccinated population as the reason for the increase in cases. Reported to be 60% more transmissible than the original "alpha variant", the Delta strain has caused concern across the nation and the global population at large.
But how it will continue to affect Long Islanders will depend on further vaccination efforts amid the increased social interactions that large summer gatherings will bring.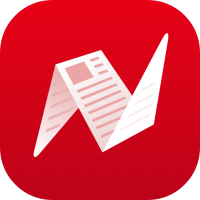 This is original content from NewsBreak's Creator Program. Join today to publish and share your own content.