For many couples, a sunset walk on the beach is just a leisure activity. But for marine biologists Mark Cappiello and Regina Mulhearn, it's part of their job as they look to help maintain sustainability efforts on the East End of Long Island. Over their 16 years as Pike Beach site coordinators, they have tagged over 20,000 horseshoe crabs, but those numbers are in jeopardy.
"Both Mark & I retired early and wanted to do something to give back to our community," Regina said. "Living on the barrier beach in Westhampton made working on the environment an obvious choice."
One of the biggest and most important aspects of their volunteer positions at the Cornell Cooperative Extension (CCE) in Suffolk County is their work with horseshoe crabs. Horseshoe crabs are being hunted for their blood because it has wide-ranging medical uses that make it both a necessity to the pharmaceutical company.
"Horseshoe crab blood is used to detect endotoxins in everything from our water supply, anything that goes into our bodies like the Covid vaccines, chemotherapy drugs, and replacement hips. Their blood is used as the global standard for Bacterial Endotoxin Testing (BET), representing 95% of the world's tests."
As part of their efforts towards conservation, Mark and Regina will walk along Pikes Beach, a strip of land owned by the Town of Southampton and a wealthy community along Dune Road in the Hamptons. The beach is one of 33 sites across Long Island maintained by the New York Department of Environmental Conservation and the CCE.
Both confessed that horseshoe crab numbers are dying down, not just because of the hunting for blood, but also due to human development/habitat loss, environmental factors like climate change and increasingly powerful storms. And this is just for the North American horseshoe crab, Mark and Regina said the Asian horseshoe crab populations have all but been decimated.
As a "keystone species" as the couple called it, horseshoe crab extinction would be disastrous for the marine ecosystem and eventually humans too.
There is a light at the end of the tunnel though, as an artificial protein (rFC) which looks to accomplish the same goal as the LAL of detecting endotoxins in medical supplies and substances, has been found to be both more effective means of keeping humans safe while sparing horseshoe crabs from baymen for their blood. The FDC has yet to officially recognize these studies, but they have become widely accepted within the scientific community as being accurate.
"We have the choice now to make sure they survive, switching to rFC and using an alternative bait to the HSC seem to be obvious and easy choices," Regina said of the studies.
While all of that is good news, Mark and Regina understand that conservation doesn't happen overnight. And they know the best way to make conservation happen is to talk about it. They have been in everything from the local paper to National Geographic, and they love to share their story.
"These creatures, as I said, are important to both man and nature. They keep us safe with their amazing blue blood and they are one of the first foods of spring that feed the shore birds and the local fish and sea turtles."
But most of all, the couple wants to give horseshoe crabs and everything and everyone that needs them a chance.
"Everybody gets a chance to just be in balance," Regina concluded as we walked back to her and Mark's car at the end of the evening. "You need enough to breed and make the next generation."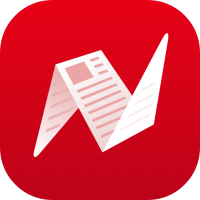 This is original content from NewsBreak's Creator Program. Join today to publish and share your own content.