By Ryan Magill
(June 20th) Horseshoe crabs have been around for millions of years, but their extremely valuable blood has put targets on their backs and could endanger their species.
Horseshoe crabs have been suffering intense harvestation because their copper-rich blue blood is extremely useful for medical research. Their blood contains limulus amebocyte lysate (LAL). LAL can detect bacterial endotoxins found in various medical applications such as artificial knees and hips as well as injectable drugs like insulin and Epipens.
"If you've ever had a flu shot, know someone with a pacemaker or joint replacement, or have given your pet a rabies vaccination, you owe a debt of gratitude to the horseshoe crab," reads The Horseshoe Crab, an online website maintained by Ecological Research & Development Group (ERDG). "Vaccines, injectable drugs, intravenous solutions, and implantable medical devices, both for humans and animals, are quality checked for safety using a test that comes from the blood of horseshoe crabs."
LAL's most common application is for testing and vaccine production, so the COVID-19 global pandemic has brought an new, unprecedented rise in the need for this rare commodity. Given the massive worldwide vaccination efforts aiming at ending the pandemic, horseshoe crabs are being bled out by fishers and harvesters selling the blood to pharmaceutical companies.
Last year, National Geographic ran a piece detailing how the horseshoe crab population (and the greater Atlantic Ocean ecosystem as a whole) may suffer from the rampant increase in vaccine production. As for how many horseshoe crabs have been harvested over the past year in response to the increased need, it's unknown. But the article mentioned, "every year, pharmaceutical companies round up half a million Atlantic horseshoe crabs, bleed them, and return them to the ocean— after which many will die."
Limulus polyphemus (Atlantic horseshoe crab) has now been placed on the International Union for the Conservation of Nature (IUCN) Red List of Endangered Species as "Near Threatened" and rapidly rising. Conservation efforts are being led across the Eastern Seaboard to help maintain these ancient creatures and the marine ecosystem at large.
Stay tuned next week, as we will go out to the East End of Long Island with marine biologists Regina Mulhearn and Mark Cappiello to count and tag horseshoe crabs as part of their ongoing efforts to help preserve these creatures.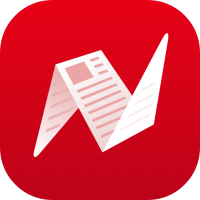 This is original content from NewsBreak's Creator Program. Join today to publish and share your own content.