Photo by NordWood Themes on Unsplash
I have often turned a blind eye to my friends' plea for veganism. I have heard from some of my best friends that being a vegan helps the environment. I have heard that being a vegan helps conserve clean water. Above all, I hear and feel the concern for animal rights. And while I hear their cries, I feel conflicted. And I have read research and study after study that backs the assertions of a lot of friends. I have even seen PETA advocate for veganism as a solution for world hunger.
In my day to day life, I just don't find the energy and time to think about these things. In the inner-city, high poverty and high need school I teach in, not a single student has mentioned veganism as even a topic for discussion. My students, all of whom receive free lunch, consume school lunch that isn't vegan, and most schools in the country do not have vegan options for free and reduced lunch. In food deserts where people don't tend to have healthy food options, veganism can feel like a luxury, or even privilege.
So is veganism for the privileged? I did a lot of research and asked some of my devoutly vegan friends.
One friend told me that the answer was complicated. He is a vegan who supports veganism for environmental reasons, and doesn't spend too much money on food per month. He considers being a vegan a privilege when a person is in poverty or when a person is living in a food desert but does not believe that being a vegan is a privilege for most Americans. He believes you can live vegan and be healthy for a low cost still. A quick browse through the vegan community on Reddit shows many posters who defend my friend's assertions. Some posters point to the fact that meat is an expensive commodity and a privilege in most of the world.
But what about here, in America?
I think about my own upbringing a little bit, and having parents who grew up in rural Chinese mountains in the Hunan province during peak Maoist China. Whenever I avoided eating meat on the plate, I would get a lecture and stern look from my father about how he and his brothers had to compete for rice on the plate when they went hungry, and eating meat would be an annual treat that my grandparents would have to save to afford. If I were to ever be vegan, my father would associate that choice with the starvation and hunger he endured as a child.
The average fast-food restaurant or gas station doesn't have many vegan options. To live in poverty is to eat whatever is the most accessible, something my father understood and I understood when I was young, too.
"I propose that veganism itself is not a privilege, but rather the ability to make food choices is ultimately the privilege," writes Jessica Beth Greeneblum of Humanity and Society. ​Anne Anderson, writing for the ​Indiana Daily Student,​ supports the notion that the ability to make food choices is a privilege. To live on an ethical diet is a privilege.
While vegan food might not be expensive, vegan products are, as the process of branding, marketing, packaging, and distributing many vegan products is fairly expensive. Of course, there's something wrong for our country's ability to sustain healthy food choices when a Big Mac is cheaper than a salad. Eating vegan means avoiding processed foods, which are cheaper than organic and fresh produce.
I will admit this article is strange for me to write because I am not vegan. I have never thought about being vegan, and I probably will never be vegan. I don't spend that much time or have much money, as a teacher, for making the food choices that come with being a vegan. But that reality is precisely what may give me authority — because being a vegan seems so inaccessible, unreachable, and unrealistic.
People suffering from or susceptible to eating disorders are also discouraged from any restrictive diets. I understand that food choice being a luxury is precisely how systems and corporations intend for it. It can rub a lot of people poorly, especially in disadvantaged and underprivileged communities, to see people prioritize animal welfare over their fellow human beings.
The reason why a Big Mac is cheaper than a salad is systemic — Congress, between 1995 to 2005, spent 73.8% of its food subsidies on meat and dairy production. It is simply cheaper to eat unhealthy and to eat meat than not to, and by design, veganism is a privilege.
It doesn't help that the mainstream vegan movement is perceived as very white, and that veganism has not only class privilege but white privilege, as well. Khushibu Shah of ​Thrillist​ notes how stock images depicting vegans overwhelmingly depict white vegans. Shah had to go to the fourth page of ​Shuttershock​ to find a single face of color, and a list of the top 25 vegan celebrities overwhelmingly depicts white celebrities.
This isn't to say that veganism and cruelty-free eating is an exclusively white thing, as many communities of color in America, such as the Black Hebrew Israelite community, embrace a strict vegan diet. But representation matters, and vegans of color often feel unrepresented. In the words of Zachary Toliver, a producer at PETA, "White vegans didn't invent cruelty-free living. It didn't start with them, and it won't end with them either."
The vegan movement in America being privileged isn't necessarily a bad thing. It is a movement of good intent, but recognizing that privilege in all its forms is essential in moving forward. I am a runner, and it's no secret that being able to run is a privilege, and it's definitely no secret that American running culture caters to upper-middle class white people.
Privilege, however, means power. Recognizing privilege in being able to make food choices means that being able to make choices that address the unhealthy food choices facing underprivileged and lower-income communities. It means not being in the same insulation you're accustomed to, but advocating for better and healthier options for everyone.
The food system would not subsidize meat and dairy production if consumers did not demand it. But people also eat whatever's most accessible and cheap, so it's a catch-22. What I do know is that the gluten-free diet fad indirectly gave more food options to people with celiac disease, and the only way for nutritious vegan food to make its way into food deserts and underprivileged communities is if consumers demanded it more. Then our government would be pressured to subsidize more vegan options, and those options would become more affordable and accessible.
The problem with the vegan movement isn't its aims and goals at stopping animal cruelty and saving the environment. The problem is a perceived lack of accessibility and options for many Americans. While having food choice is a privilege, having that privilege used for justice is essential.
Originally published on An Injustice! on April 12, 2020.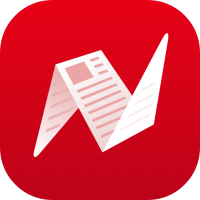 This is original content from NewsBreak's Creator Program. Join today to publish and share your own content.