It took not living with AC (air conditioning) for three weeks in the smoldering heat to make me realize a couple things: AC is a first-world comfort and privilege, and not having it is a sobering reminder to check my privilege.
In the grand scheme of human history, air conditioning is also a relatively recent invention. I tell myself this is God's way of humbling me out of my comfort of late.
None of these reminders make it easier to live without AC, though. I have been very proactive trying to get my AC unit fixed, passive-aggressively texting my landlord every couple of days to see if an HVAC contractor had the part needed to fix the unit.
On days bordering 95 degrees, the heat is absolutely overwhelming. I can have a fan on all day, but cold showers have been the most helpful way of helping myself live in the heat.
I have lived without air conditioning before throughout my youth. But since I turned 18, I have lived in places where not having AC would have made my life miserable. Summers in Atlanta are generally not the most conducive to being outside at 3 p.m.
I also remind myself that in my school district, as a teacher, not every school has air conditioning. It's sad but true. In the first week of school this year, half my friends had early release days due to not having AC in their schools on very hot days. It's not right that kids in America in the 21st century don't have access to AC, but at the same time, it's not like no one is working to fix the problem. I, like most, wish it could be fixed faster.
It's hard to describe what living without AC versus living with it is like. It's a slow burn, literally and figuratively. I can handle an hour in a house at 90 degrees, but after two or three hours I definitely start sweating profusely and drink my fair share of water. I keep the fan running at maximum strength to go to sleep. I try to open the window, but sometimes it's raining and the rain will seep through the insect screen.
The cold showers help. But I'm also the type of person who needs something covering me to go to sleep, and in the excruciating heat, I don't want anything covering me. Somehow, no matter the temperature, it's always hotter inside than it is outside. 84 degrees will feel like 90 degrees, and I get used to walking around the house completely shirtless and with just shorts on.
Again, I'm well aware that complaining and moaning about a lack of AC is a first world problem and indicative of first world privilege. But it still sucks.
What I learned is there are a lot of things we take for granted. AC is one of them, if we've grown accustomed to it for a long time. Although 90% of Americans have access to AC, this is not true of the rest of the world.
So living without AC in an excruciatingly hot summer has been humbling in a lot of ways. I'm luckier than the majority of people. I can just go to a friend's or my fiancée's house for AC. My workplace also has AC.
Not everyone has those luxuries. So while my life is a bit more inconvenient and painful, I'm still surviving pretty comfortably with other first world privileges, like a fast Internet connection, a car, and a stable job.
It's not like I don't have struggles like any other human being. My job is very stressful. But I thank God every day and it took a shake to my equilibrium like my house consistently being around 85–90 degrees inside to humble me and make me realize how fortunate I am. It's a small realization in a lot of respects I always knew, but have been able to internalize.
Again, this is how a lot of the world lives. Having AC and living in a developed country means I'm luckier than most.
Originally published on September 5th, 2021 on The Partnered Pen.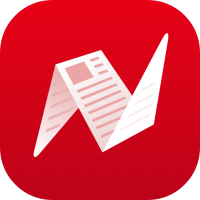 This is original content from NewsBreak's Creator Program. Join today to publish and share your own content.