Photo by Jingming Pan on Unsplash
In Game of Thrones, a universally unliked and hated character is killed by molten gold. The man begged for a crown, and he is quite literally given one in a symbolic death.
But execution by molten gold has a long history. The Journal of Clinical Pathology notes the Jivaro tribe of present-day Ecuador once poured gold down the throat of a hated Spanish governor in 1599, who taxed the tribe unfairly and heavily for the gold trade. The man's internal organs burst in a symbolic killing of justice.
But this was not the first instance of pouring gold down someone's throat. All were just as symbolic as the character in Game of Thrones or the Spanish governor in Ecuador.
Here are several other detailed instances of execution by molten metal:
Inalchuq
The Dothraki in the show are thought to be based on the Mongols, and Genghis Khan famously killed a man in a similar manner. According to blogger Meghan Masterson, Khan felt insulted by a man who looted and attacked his trade caravan and killed his ambassadors. After first extending an olive branch, he thought he needed to then send a message, so he resorted to a particularly brutal form of execution.
Leo de Hartog, author of Genghis Khan: Conqueror of the World, says the man's name was Inalchuq, and he was governor of a city named Otrar. He was also part of the Khwarezmian Empire, which includes present-day Iran, Afghanistan, and parts of Central Asia. Inalchuq's slaughter of the trade caravan, without a trial, made Genghis Khan demand the governor's surrender.
According to Hartog, Genghis Khan sent three ambassadors, one Muslim and two Mongol, to Khwarezmia to send Khan's demands. But with the permission of his nephew, the Shah of Khwarezmia, Inalchuq killed the Muslim ambassador and chopped off the beard of the two Mongol ambassadors.
Genghis Khan was irate and used the might of the Mongolian Empire to invade the Khwarezmian Empire. In the warpath, Materson notes the Mongolians enslaved or killed most civilians of Otrar in retribution.
When Genghis Khan captured Inalchuq, he killed him by pouring molten silver onto his head. But what happened to Inalchuq paled in comparison to the massacres in Urgench, when 50,000 Mongol soldiers were ordered to kill 24 men each (according to Persian scholar Juvayni). While this account is contested, historians agree the Mongol conquest of Urgench is one of the worst massacres in human history.
Manius Aquillius
Historian Adrienne Mayor, author of The Poison King: The Life and Legend of Mithridates, writes that one Roman politician and general, Manius Aquillius, was also subject to execution by molten gold. Aquillius and his father had reputations as greedy and corrupt men. Their crushing taxes suffocated the people, and Aquillius's father had poisoned innocent men, women, and children in punishment for a rebellion before.
Aquillius himself was not much better. He was known for taking bribes and levying unfair taxes on Anatolia (present-day Turkey), and Roman courts turned a blind eye to his tax collector role.
Aquillius was defeated during the Mithridatic Wars by Mithridates. Greeks and Anatolians relished his defeat and his status as a prisoner.
Mayor says the people took Aquillius's gold and put gold rings into a stone crucible "suspended over the fire." The coins would melt in a couple of minutes, and the writing was on the wall.
Prison guards kept Aquillius's mouth open for "a diabolical last meal for a glutton for gold." Mithridates poured gold down his throat, a symbolic killing of Roman greed.
Takeaways
To say execution by molten gold was meant to send a message is an understatement.
Some sources say the famous Roman general Crassus also was killed by molten gold, for a similar reason as Aquillius. However, these accounts (particularly from historian Cassius Dio) are unverified and often thought of as unreliable, and Crassus actually died in battle against the Parthians. If you're interested, this is Dio's fictional account of Crassus's death:
"And the Parthians, as some say, poured molten gold into his mouth in mockery; for though a man of vast wealth, he had set so great store by money as to pity those who could not support an enrolled legion from their own means, regarding them as poor men."
Apparently, the Journal of Clinical Pathology paper found the gold wasn't the reason for death. Instead, it is the steam and the temperature. The authors of the 2003 paper did an experiment with a bovine larynx (without killing any animals) and poured 750g of 450°C melted lead into the larynx. Steam started appearing at the sides of the larynx. The steam expelled a clot of tissue paper.
The authors then studied the larynx after it cooled. They found the laryngeal mucosa was completely absent, and the coagulation necrosis of the underlying muscle was seen.
This means there was intense thermal damage, according to the authors:
"In conclusion, we have shown that in the execution method of pouring hot liquefied metals into the throat of a victim, death is probably mediated by the development of steam and consequent thermal injury to the airways," the authors said.
It's frightening that George R.R. Martin, the author of the books behind the Game of Thrones series, derived a storyline from an even more gruesome real-life history. Sometimes, history is more horrifying than fiction.
Originally published on September 3, 2021 on Frame of Reference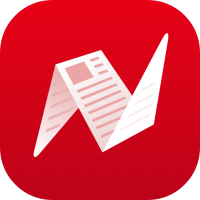 This is original content from NewsBreak's Creator Program. Join today to publish and share your own content.