James Earl Ray — from the Federal Bureau of Prisons on the Public Domain
Dexter Scott King: "I just want to ask you, for the record, did you kill my father?" 
James Earl Ray: "No. No I didn't." (Source)
It was one of the most influential and tragic assassinations in American history that led to a period of national mourning, as well as riots across over 100 cities in America. A week after King's death, Congress passed another influential form of civil rights legislation, the 1968 Fair Housing Act that prohibited discrimination and financing of housing based on race, religion, national origin, or sex.
It probably surprises no one that Martin Luther King's murderer was a racist. Using the alias of Eric Galt, a man named James Earl Ray would become enamored with the campaign of segregationist George Wallace.
According to historian Hampton Sides in Hellhound On His Trail, Ray volunteered in the George Wallace campaign and became increasingly obsessed with it. He would become a huge Wallace evangelist, along with other eccentric groups of people. Like other Wallace supporters, he claimed to hate big government, Communism, support working-class rights.
Besides being a racist, Ray was also a small-time criminal and wannabe pornography director before being convicted of killing King.
Above all, the Wallace presidential campaign was a turning point in Ray's life. It is no surprise Wallace villainized Martin Luther King either, as the speaker behind the "segregation now, segregation tomorrow, segregation forever!" line. King's work in Birmingham and Selma, two cities in Wallace's home state, infuriated Wallace, who called King a "communist agitator" and "phony." Wallace was also running for president, threatening to split the Democratic Party as a third-party candidate.
According to Becky Little at History, James Earl Ray killed Martin Luther King with a sniper rifle on April 4, 1968, while King was standing on the balcony of a motel in Memphis, Tennessee. King died an hour later.
Ray has been proclaimed the sole killer of King until a few years ago.
Today, however, many believe Ray was innocent of killing MLK, including members of King's own family, like Coretta Scott King. Civil rights leaders like John Lewis and Andrew Young also believed King was killed by a conspiracy, not Ray.
Instead, those who believe Ray was not the killer believe a conspiracy from government agencies like the FBI and the mafia were involved in the assassination.
The question to explore, then, is why? Why do members of King's family believe Ray was innocent? What evidence points to a conspiracy? And who was James Earl Ray and why did he want to kill Martin Luther King, to begin with?
James Earl Ray
According to Biography, Ray was born in 1928 in Illinois into a poor family. His family would move frequently, and his family moved to Missouri when he was seven years old. His father was being charged with forgery. Two years later, Ray's sister died while playing with matches, in a fire. According to Ray himself, he was Irish on his mother's side and Scottish and Welsh on his father's side. He also grew up Catholic.
Their family had nine children. At 16, Ray moved in with his grandmother and got a job. After serving briefly in the military, Ray was discharged on charges of drunkenness and breaking arrest. He would be discharged in 1948. Tom Jackson at the Washington Post notes Ray turned to a life of crime — he would be sentenced to multiple felonies and receive a 20-year sentence in 1959 after robbing three grocery stores.
He broke out of prison in 1967. Going under the alias of Eric Galt, Ray would get more and more involved with the Wallace campaign. Ray would also become involved in many strange endeavors under the alias, including attempting to get into the porn industry as a director. According to Sides, Galt even bought a projector, movie camera, and a splicer.
"He imagined that one day he would manage a stable of talent, with publishing connections, distribution connections, connections to buy off the law. He was ambitious and willing to work hard. He knew that if he ever hoped to become a player, he would first have to master all his new equipment," Sides said.
Eventually, Ray went to Mexico, where he would film local sex workers. He became attracted to and eventually proposed to a sex worker named Manuela. But Manuela rebuffed his unwanted advances, leading Galt to leave Mexico and return to the United States.
He would settle in Los Angeles, where he became involved in the Wallace campaign and dabble in bartending instead of pornography. There, he became enamored with the country of Rhodesia (present-day Zimbabwe), where a white minority ruled over a Black majority and maintained its power in the Bush War of the 1960s and 1970s. Ian Smith, the president of Rhodesia, became a subject of Ray's obsession.
Today, Rhodesia is a symbol of white supremacy. Dylann Roof, the man who shot and killed nine people at the Mother Emanuel church, wore a jacket with a flag of Rhodesia, and then posted a picture with the jacket on a website called The Last Rhodesian. In 2018, the hashtag #MakeZimbabweRhodesiaAgain started circulating on Instagram.
Ray, under the name of Galt, would write a letter to the Rhodesian government, asking to immigrate to the country. He even wanted to "serve two or three years in one of the mercenary armies" in southern Africa because of his belief, according to Sides, in the white rule of Black majorities. However, he would never be able to emigrate due to his reputation following King's assassination.
Jackson says Ray spent some time in Canada, where he met a man named Raul. Raul instructed Ray to buy a rifle in Birmingham, Alabama. The gun was a Remington Model 760 Gamemaster, a hunting rifle.
On April 4, 1968, Ray booked a room in Memphis in a boardinghouse, across the street from the Lorraine Motel, where Martin Luther King would be later in the day. He paid $8.50 for the week, and the back of the place faced the motel.
He read about King's visit to Memphis two days earlier. And at 6:01 p.m. on April 4, Ray fired a shot into King's lower jaw, and King was pronounced dead an hour later.
Ray left the gun at the front of the boardinghouse, and his fingerprints were found on the gun. According to Jackson, this is the only fact that is not contested.
But a manhunt would ensue for James Earl Ray. He escaped to Atlanta, then to Canada, then to England. He would be arrested in July of 1968.
On March 10 the following year, Ray pleaded guilty. He signed a confession saying he shot and murdered MLK, and received 99 years in prison as a sentence in exchange for a plea deal.
However, within days of his confession, he filed a motion to withdraw the plea, claiming coercion from the FBI and Ray's attorney. Ray blamed Raul, and said he was "partially responsible without knowing it." The case has never been reopened.
Ray tried to escape in 1977 along with other inmates but was caught. This raised his sentence to 100 years. Ray died in 1998
of liver disease and kidney failure.
Why the King family believes in Ray's innocence
Ray was not the only person who hated King. The FBI had King on his radar as well.
J. Edgar Hoover, the director of the FBI, had well-documented animosity towards civil rights leaders like Martin Luther King and Malcolm X. Hoover wiretapped King's rooms with wiretaps and listening devices, and Hoover would offer recordings and photos of King's affairs with other women to reporters, government officials, and associated. Hoover thought MLK was "the most notorious liar in the country."
King's wife, Coretta Scott King and civil rights leader Ralph Abernathy, both strongly suspected the FBI of King's death. As expected, the FBI has denied all claims of its involvement and said Ray was a sole actor. An FBI spokesman told the Washington Post the agency revisited King's assassination four times.
Many members of King's family and other civil rights leaders would meet with and visit Ray prior to his death in 1998. Eventually, attorney Jack Kershaw agreed to represent James Earl Ray and fought to overturn Ray's conviction.
According to Douglas Martin at the New York Times, Kershaw was not only an attorney but a man who built a 27-foot statue of Nathan Bedford Forrest, the founder of the KKK. Kershaw also founded an organization called the League of the South, which sought to preserve the culture of the Confederacy. Like Ray, Kershaw was also an unrepentant racist.
"Somebody needs to say a good word for slavery," Kershaw once said.
One letter from the FBI suggested King kill himself, and it was sent with an audio recording of MLK's affair. The sender said he had evidence of other affairs.
It's because of this harassment, which made even some FBI agents critical of the department, that King's family's belief in Ray's innocence and a high-level conspiracy makes sense.
Despite Ray's death in 1998, family members like Dexter Scott King, MLK's son, and Coretta Scott King pushed to appeal the case. In particular, Dexter King's visit with Ray drew significant attention to the case. Coretta King said there was "abundant evidence" of a "high-level conspiracy in the assassination of my husband," and believed Ray was set up. Other members of the family who believe in Ray's innocence are two other children, Bernice King and Martin Luther King III.
According to Little, In 1993, a man named Loyd Jowers, who owned the restaurant below where claimed he'd been part of the conspiracy to kill King. He said Ray was set up to take the fall, and the Mafia, Memphis police officers, and Raul were all involved in the killing. The family sued Jowers for $100 in a wrongful death civil action. The jury actually did award money to the King family, but Jowers did not testify because it was not a criminal trial.
The case against Ray's innocence
The biggest point of evidence that points against Ray's innocence is that his fingerprints were found on the gun.
The Department of Justice investigated Jowers's story between 1998 and 2000, and found the story not credible, and one recording revealed he made it up for attention and money.
Dwight Lewis, a journalist at the Tennessean who interviewed Ray several times before his death, said the following:
"Ray told me several times, and I have it on tape, that he bought the rifle that was used in the King slaying. He admitted to staying at the rooming house from where authorities said the bullet that struck Rev. King was fired."
The case for Ray's guilt is the U.S. House Assassinations Committee spent two years and $2.5 million investigating the assassination but did not exonerate Ray. And since the killing of MLK, there was no new evidence despite rigorous efforts to find new evidence.
Takeaways
There are still significant questions about the King assassination and who was involved, but most scholars believe Ray was the killer, even if he did not act alone.
The family not having closure was likely very painful. And there is good reason to think the FBI would be involved in King's assassination given their heavy surveillance.
So is James Earl Ray innocent? I don't know, but the legal system found him guilty based on the evidence, and I'm pessimistic that will ever change.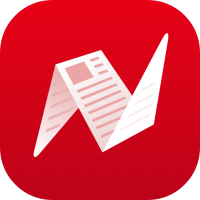 This is original content from NewsBreak's Creator Program. Join today to publish and share your own content.