Photo by Kevin Davison on Unsplash
In June, Vermont became the first state to vaccinate 80% of its eligible population of people ages 12 and up. In response, Governor Phil Scott lifted all COVID restrictions in the state. at the time.
Now, Vermont is the most vaccinated state in America. According to Lola Duffort at VT Digger, the state is now facing a rise in breakthrough infections and hospitalizations even among its vaccinated. 725 people in Vermont tested positive for the Delta variant between August 8 and August 14. 
Still, Vermont's positivity rate and infection rate remain low, relative to other states. So how did Vermont do it?
According to Julie Wernau at the Wall Street Journal, Vermont has been the model of what life was like before COVID. The state has been hosting in-person graduations and hasn't required masks in grocery stores. A couple of factors drive up vaccinations in Vermont, including the state being overwhelmingly white, liberal, and aging. These make the state the least hesitant to get vaccinated. Also, Vermont has a small population relative to other states and is very rural.
However, the state also trusted its health authorities, including state health commissioner Mark Levine. The state of Vermont has trusted its public health officials as their source of information, despite their governor being Republican. 
Governor Phil Scott has continued to push for vaccinations. But is just vaccinations enough? Some argue not. Duffort says some require mask mandates, but Scott pushes back. Levine has also pushed against masks and says it's an issue of personal preference. Timothy Lahey, an infectious disease expert, advocates for increased indoor masking and mandates, especially in schools where children under 12 cannot get vaccinated. 
Only time will tell what precautions Vermont takes, but at the moment, the state is the most successful in the country at vaccinating its population.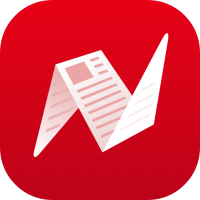 This is original content from NewsBreak's Creator Program. Join today to publish and share your own content.