Photo by Amélie Mourichon on Unsplash
I just finished the first part of Google's User Experience (UX) course on Coursera, and the course was a lot of fun. But it took me significantly longer than it necessarily should have. The course, so far, only has videos and readings and beginner networking activities, not practice on Adobe XD and Figma.
While I had fun, I have found it incredibly challenging to break into UX Design, finish the course, and get the skills. I have experience as the layout editor for my teacher's union newsletter, but find a mental barrier with getting into this UX course.
It took me three months to just do the introduction, and yes, I have been busy, but time is not the main obstacle. Instead, it has been comparing myself to others and imposter syndrome.
The newsletter's layout has gotten great reviews from a lot of other teachers and even my union's president. However, I have the following thoughts to let myself know I'm incompetent and they're just telling me it looks good to help me feel good about myself:
"They're my friends — they would have said it looked good regardless."
"They just don't want to say anything bad so they don't hurt my feelings."
"This layout looks like shit. Anyone could do a better job of it." 
"What qualifications do I have in visual design anyway?"
I realize this mental and emotional hurdle has prevented me from moving forward in building my UX design skills. To be clear, I am a special ed teacher and my career goal is not to be a UX designer. I simply find the whole field interesting in ways I had not even thought of before. I realize there are elements of life that incorporate user experience I hadn't even thought of, like refrigerator handles, chairs where you can adjust the size, car seats that move forward and backward, and more.
As an example, I realized Disney Plus has an inferior user experience to other streaming services like Netflix and HBO Max. As an example, for some reason, you can't re-watch an episode from the beginning, and you can't scroll between episodes to rewatch one!
I tried to start an episode from the beginning and had to rewind by 10 seconds for what seemed like hours, with my finger holding the rewind button. It felt like I was toggling a VHS system all over again, and I did not enjoy it. Perhaps I simply haven't found a way to start an episode from the beginning or toggle between episodes, but if I'm having trouble finding a way as a tech-savvy person, other people probably are too.
But the most difficult part of breaking into UX design as a beginner is everyone else seems so competent, creative, and knowledgeable. In the realm of UX, I'm not.
The fact that there's a whole array of jargon to familiarize yourself with doesn't help, and as someone who didn't study design in college and have no previous theoretical knowledge, it seems like a very difficult learning curve and barrier of entry.
There are a lot of people who do this for a living. And I'm just a special ed teacher designing a newsletter.
I know a lot of people have probably felt the same way before. I know the trainers who are teaching me UX design probably felt this way before.
Conveniently, a reading and video at the end of the course detail imposter syndrome and feeling like we're unskilled compared to others or bad at our jobs, despite successes. I have felt this way as a teacher, writer, and in many other domains of my life before.
But it's more pronounced as a beginner in UX design for some reason — maybe because I'm starting from the bottom, or maybe because of the learning curve and barrier of entry, or maybe just because it's personally daunting to me. Either way, the reading gives many great strategies for overcoming imposter syndrome, like acknowledging your thoughts and knowing you're not alone, but it's important to push forward regardless.
I hope to build more skills, particularly in visual design since most of my learning in Adobe InDesign has been through trial and error. Being isolated from the rest of the UX community also likely doesn't help, but I look forward to learning more and realizing I'm better at this than I think.
Everyone has something valuable they can add to the field, and I hope I have plenty to add to a community of UX designers as a teacher and writer who has a versatile set of skills and experiences.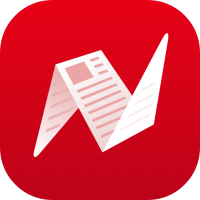 This is original content from NewsBreak's Creator Program. Join today to publish and share your own content.