"Men shut their doors against a setting sun."— William Shakespeare
How much do I really factor in the grand scheme of the world, I wonder? I struggle with that all the time, and it's been enlightening to me, recently, to realize that I don't really factor in that much. I'm just one small blip, one moment bright and the next, extinguished; for a universal truth is that we're all going to die, whether we like it or not.
And I find how small we are liberating. A small blip in the universe does not control the universe, so recognizing the limits of our control over our circumstances is important. It doesn't matter what we do, who we are, and what happens in life: we are all going to die. People will forget about us. People aren't paying as much attention to us as we think.
I keep mortality close — my tattoo says memento mori: remember death. I used to find death to be a frightening concept, but the sun rises every day, but at the end of the day, darkness wins, and death prevails.
I don't know everything about how the stoics and great philosophers dealt with the concept of death — I can only speak for myself. Memento mori doesn't just mean to remember death, but for me to live every day knowing I'm going to die.
I have been thinking about death more than usual, and so I started reading some epitaphs, phrases written on tombstones, of some of my favorite writers and poets — these were the words they wanted to write on their gravestones, so how am I going to remember them?
The first grand figure I turn to is Alcuin of York, who was an 8th-century English clergyman and teacher in Northumbria, a pivotal figure in the court of Charlemagne. To Alcuin, knowledge was always important, and he would be widely known for his love of knowledge as an architect of the first medieval renaissance
Alcuin of York's epitaph is "My name was Alcuin, and wisdom was always dear to me. Pour out prayers for me when thou quietly readest this inscription." In the epitaph, Alcuin mentioned what was always important to his life: wisdom and faith. He urged for prayers, but he also made sure to mention his love of wisdom.
Next, I go to Robert Frost, who is my favorite poet. He wrote his epitaph in "The Lesson For Today," a dynamic poem, in which he said, "I would have written of me on my stone: I had a lover's quarrel with the world."
I look to the poem the most when I want to confront death the most, and I think about a lover's quarrel — a seeming oxymoron, all the time. How can you be a lover and have a quarrel? It doesn't make sense, and yet it seems to be the most accurate depiction of my relationship with God and life — the relationship is often difficult, and yet grows closer and stronger with each difficulty. Love isn't easy — it's a quarrel, but life, like a lover's quarrel, is worth it.
I don't want to posture like I'm older than I am. In fact, I'm only 23. But the Shakespeare quote is an analogy for how much we fear night and darkness. Human beings' conception of fire was an attempt to ward off the darkness of night.
I started to confront death because, at this point in my life, it's not something I think about all the time. It sounds counterintuitive, but my days are so hard and I tend to be so exhausted in my day-to-day life from my job as a Baltimore City special ed teacher to my personal life and everything else I do, life is hard as it is. And now I try to think about death?
Well, the way I've seen and approached death has certainly changed, but I end every day feeling like I did everything I could to love my neighbor and love God, to help people as much as I could, even though I could have done better. Thinking about death and mortality in my faith means that I'm okay with my relative insignificance in the world and blip-like status.
I will give every day everything I have, like it's my last because I know that I'm going to die, just like everyone else. And since myself and my works will be forgotten, death reminds me that it is now, today, that I, too will live a lover's quarrel with the people that I love, in my work, with God.
I, too, have an epitaph, and I will withhold it today. It is giving each day a lover's quarrel until I can barely stand, to rinse and repeat to do it again tomorrow, to be open, to love deeply no matter what because "lover" comes before "quarrel".
Staring death in the face means living within my sphere of influence, within my family, school, students, friends, and congregation members, giving them everything I have, and waking up the next day, to go to bed every night and say "I'll try again tomorrow".
It's okay that I didn't do enough. It's okay that I failed. I already have God's love. I fight every day and think at the end of every day: "I gave it everything I could and I did it for God."
That's it — that's how I confront my mortality, and when it's time for God to take me and for me to go to the next world, I hope it'll go like my thinking before sleep, since death is the ultimate sleep. I hope that I'll say the same — that I gave life everything I had, and I did it for God.
Photo by Miguel Bruna on Unsplash
Originally published on June 10, 2020 on Publishous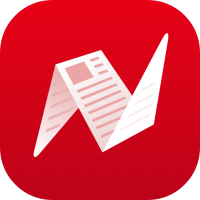 This is original content from NewsBreak's Creator Program. Join today to publish and share your own content.