I had to do a lot last week between teaching, freelancing, and running errands. To do it, I used the Pomodoro Technique. For people who don't know, the Pomodoro Technique is when you set a timer to work on specific tasks for 25 minutes, or other set increments of times, giving yourself a short break. In the moment, it makes you feel productive and get a lot done.
I read something I wrote while using the Pomodoro Technique. It was riddled with errors and honestly not very well written. Other people let me know. I brushed it off and just went through the piece again for mistakes. The Pomodoro Technique led me to be careless, way too hasty, and not really focused when I wrote it.
I've been writing for a long time, and if it really shook me, I would have quit writing a long time ago. But I won't lie — I was pretty embarrassed. I wish I could have mastered the art of not caring, but I'm still a little far away from there. It didn't hurt to shore up the typos either. I had a hectic week where the school year started, and I started teaching high school for the first time. My sense of normalcy shifted significantly.
I gave up the Pomodoro Technique a long time ago, but I went back one day to get things done and get through the day. I wish I didn't, and I'm not going to beat myself up for having six or seven typos in a piece I overlooked, but I don't like how the Pomodoro Technique makes me feel.
It always made me frantic and rushed. I would rush seemingly everything. I try to get as much done as possible, errors be damned. I still have a lot to do, but it's not about the task as much as it is how I respond to it. And I learned a long time ago that the Pomodoro Technique was not a great way to respond to life's problems — sure, I could be on overdrive for a little bit, but it would catch up to me when I felt run down about an hour later. To me, the Pomodoro Technique just doesn't feel right.
According to Tanya Dalton, the inkWELL Press Productivity Company founder, "the wildly popular productivity hack may be doing more damage than good." Dalton talks more about what to do instead, but all I know for myself is that I don't want to use the Pomodoro Technique anymore.
It's not about work, but more so lifestyle. 25 minutes or less is not enough time to get deeply engaged in anything. I try, but that's simply not the case. I become obsessive over time, too deeply rooted in working for the system of the technique. But a lot of things require profound thinking and deep work. The Pomodoro Technique kills my creativity and involves way too much context-switching.
I notice that I have used the Pomodoro Technique more for trivial tasks, including sending out e-mails and writing pointless reports, which I don't necessarily have passion for. Again, I don't want to say not to use it, but it doesn't work for me.
Under the Pomodoro Technique, I don't get enjoyment out of anything I do. I just become a productivity robot and machine who derives all his value from following a structured 25-minute increment plan. And then it catches up to me at the end of the day because it's not sustainable.
Instead, I prefer no plan. Some people say they thrive on structure, but I do not. I become a servant to time or some other external constraint instead of what comes naturally to me.
Regardless, perhaps I'll stop following the Pomodoro Technique because it takes the fun and the joy out of seemingly everything I do. Yes, I need to get things done all the time, but perhaps it doesn't need to be in a way where I have to treat myself like a robot and machine.
The reason why we procrastinate isn't that there's something wrong with us. It's because we're human. I've stopped Googling "how to stop procrastinating" because I now understand why I procrastinate is not a matter of motivation or laziness. It's a matter of priorities. Naturally, we get done the most urgent, salient, and important tasks. When something becomes more important, you'll get it done.
For me, beating procrastination means re-assessing my priorities. I know it probably feels like I'm going on a tangent, but re-assessing how I want to work and navigate life is very important. I'm looking forward to changing the paradigm to make life not a problem to be solved in Kierkegaard's words, but a reality to be experienced. And the Pomodoro Technique is not a technique that makes life a reality to be experienced.
Photo by Icons8 Team on Unsplash
Originally published on September 13, 2020 in Publishous.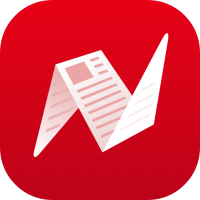 This is original content from NewsBreak's Creator Program. Join today to publish and share your own content.