"While Americans fixated on this trial, they ignored thousands of other murder cases" — 
wrote
Andrew Cohen in
The Atlantic.
I was only 14 years old during the time, and I remember being fixated to CNN covering the death of Caylee Anthony, allegedly at the hands of her mother, Casey Anthony, that seemed to be on TV all the time. My dad would comment when he saw the case on the news, that no case of alleged murder would get as much attention since he saw O.J. Simpson all over the news when he first came to America in 1995.
Now, at 23, I have a different perspective and almost a sense of shame. People die all the time. People get murdered all the time. Why was there such a hyper fixation on the Casey Anthony case? Why don't people care about the countless other people who die, who just happen to be statistics? People in Baltimore, where I live, die almost every day — where is the same media attention?
Cohen wrote his article after the end of the Casey Anthony case, where many television heralds clamored and proclaimed her guilt, and millions of Americans "were leaping at the chance to be judgmental toward someone they'd never meet or ever know." The rest of the criminal justice system just went on as the Casey Anthony case went viral.
Cohen cited research that hundreds of other parents around the country had been accused of murdering their children during her case, and none of those cases achieved the same fate as Casey Anthony.
Why? Did Casey Anthony just have really bad luck? Or were there aspects of her case that made it so appealing to a national audience that fixated on it?
Casey Anthony would be acquitted of all felony charges on July 5, 2011. She would be sentenced to county jail for misdemeanor charges of giving false information to law enforcement.
I don't think it's too much of a stretch to say that Casey Anthony, as a white, middle-class woman, garnered the attention of America partially due to her race and class. Another part of it was that Casey Anthony could have been a representation of the average American mom, who had a darling little girl. She wasn't that unordinary of a person despite what people said about her.
"The fascination with her case — and Caylee's tragic cause — was most vibrant within a demographic that is particularly attuned to investing in this sort of a story," Cohen said.
Gillian Flynn, the author of Gone Girl, would probably have something to say about Anthony's appearance as well. She based her book partially on the Laci Peterson case that revolved around a good-looking couple in California, and Casey Anthony is a good looking person, so that may have played a factor as well, as well as the fact that the victim was a child.
"Scott and Laci Peterson — they were certainly a good-looking couple. But they're always good-looking couples. That's why they end up on TV. You don't normally see incredibly ugly people who've gone missing and it becomes a sensation. It could be any number of those types of cases, but that was what kind of interested me: the selection and the packaging of a tragedy," Flynn said.
Everyone also loved to judge — and people followed her case, according to Cohen, because they could, because it was the equivalent of a soap opera and reality TV, because "most of all, they offered hours upon hours of guiltless judgment!" Twitter at the time was obsessed with predictions on Casey Anthony's guilt, and so many people convinced themselves of her guilt that when the jury's verdict came back so quickly, they were convinced that it would be a guilty verdict — only to be proven wrong.
The most likely explanation is that Casey Anthony simply became, for as long as the case ended, the unlucky victim of the paparazzi. Yes, her daughter's death was tragic, and it will always be. But the media attention and publicity was a case of intense schadenfreude that allowed the audience to judge and pile on the pain.
A lot of people die and get murdered, and in Florida in 2008 alone, when Caylee Anthony disappeared, there were 1,168 murders. Yet none of these victims likely had their stories go viral on Twitter. If they were not white, it's even more likely that their cases didn't get primetime TV attention.
And what about all those stories that don't get told? What about the disservice of not seeking justice for the murders that perpetually go unsolved, like my city in Baltimore, where almost 68% of murders didn't go solved, and murderers were not held accountable in 2019?
"Millions of people woke up Wednesday morning as convinced as they had been the morning before that Casey Anthony is guilty of murder. For them, the poor jury's work means nothing and never will. But, for some of the rest of us, with the shadow of the Anthony case finally gone from daily view, the sun now shines on a day when other victims of crime may finally get their due. And that's about the best thing I can say about a case, and a trial, that will leave no lasting mark upon the law despite the fury it generated and the rubble it leaves in its wake," Cohen concluded.
Maybe we will never know why. The likeliest explanation is that the universe and luck arranged itself to put Casey Anthony in that situation. But we have to be cognizant about the fact that the hyper fixation on cases like hers probably doesn't do anyone much service— not Caylee Anthony, not the many untold stories or murder victims, not the predominantly Black and brown victims whose stories never get told, and not the media that starts to prioritize ratings over journalism.
Who are the people that benefit from following cases like Casey Anthony? Us, from our ivory tower of fire and brimstone judgment, from our need to be entertained by soap-opera-like schadenfreude. It's easier said than done, but the best thing we can do when a case like Casey Anthony is the talk of the town is to move on with life.
Photo by Kelly Sikkema on Unsplash
Originally published on July 27, 2020 on CrimeBeat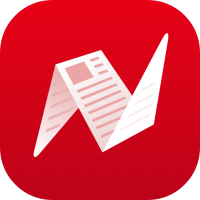 This is original content from NewsBreak's Creator Program. Join today to publish and share your own content.