My Chinese grandfather just crossed the milestone of 80 years old, and he is struggling.
He has been fighting cancer. He is living in America, where he knows zero English. One time, he got in a lot of trouble at the mall because he didn't understand bathroom signs, and walked into the women's bathroom.
To me, he's just my harmless grandfather who is one of the nicest people ever to his grandkids, but in that moment, if I didn't know him, he might have come across as some pervert. What I hear about the situation is my mother had to explain the situation to people in the mall while my grandfather sat there, clueless why people were so mad at him.
The bathroom incident was just a microcosm of the many issues he's had in America as a Chinese immigrant. My grandfather has been in America for large periods of time before, but he permanently immigrated to the country a couple of years ago in an effort to be with his eldest son and grandchildren more. I also get the sense that my father, as the oldest child in the family, has the responsibility of taking care of my grandparents.
My grandfather's experience in America
He has not been having a good time. I'm not home in New York to spend time too often, but my grandfather is the type of person who has a lot of trouble sitting still and always needs to be active. Most of the time I see him, he's looking for chores to do around the house. He cooks for everyone, sharpens knives, does the dishes, and cleans everything.
However, he still hates it in America. Again, he doesn't know the language. Being diagnosed with cancer probably doesn't help him much either. As a Chinese family, my parents did their best to keep his cancer diagnosis from them (it's a cultural thing that I disagree with). But despite not knowing a cancer diagnosis, my grandfather still knew how he felt, and more often than not, he just felt like shit.
Whenever I spoke with my brother, who was living at home at the time, my brother would express concern for my grandfather. He heard my grandfather frequently say things in our Hunan Chinese dialect like "I'm so depressed" and "why can't I just die right now?" These were obviously some very concerning statements, but I spend a maximum of a week per year in our New York home. My parents are in charge of caretaking for our grandfather, and although I don't often agree with their decisions or judgment, I'm not directly responsible for looking after my grandfather.
Most days, he lays on the couch and watches TV. He will clean. He will cook. He will do whatever housework he can attend to in sight to alleviate much of the load on my mother. But the housework takes up about 10% of his day, maximum. As a hobby, he started growing a garden of vegetables like tomatoes in the backyard, but a garden is often not enough to bring someone significant joy. As for exercise, my grandfather will spend an hour a day walking around the backyard.
He tries to spend as much time as possible on the phone with friends and relatives, but this only takes up about 5% of the day, max. The time zone difference between Eastern Standard Time (EST) and China Standard Time is 12 hours, making either early morning or late night the only feasible times to speak with the family.
I think about how I'd feel if I lived in a country not knowing the language, staying in the house all day, always having someone have to go with me to translate, and just not having much to do. I'd be pretty miserable and depressed too.
However, my grandmother has a much better time in America than my grandfather, under pretty similar circumstances: ailing health, not knowing the dominant language, and not having much to do. The worst part of being in America for both of them is that they came to spend time with their kids and their grandkids, and they derive joy out of doing so. But my parents are always working, and I'm always away. My brother is always busy studying, and although we are all aware of how poorly my grandfather is doing, I would not say anyone really makes the genuine effort to spend more time with him (besides my grandmother).
Part of this is cultural. Our brand of traditional, conservative Chinese culture simply does not acknowledge mental anguish and mental health, and if it does, it attributes depression and anxiety as universal parts of the human condition. A common refrain from my father to my brother's mental health issues is that everyone is depressed — so what? He's depressed every day going to work, but he has no other choice than to provide.
While I strongly disagree with that viewpoint, I wonder how much of it is attributed to the generation gap between myself and him. That's a story for another time, and one I've told many times.
As for my grandfather's mental and emotional state, his validation has always been derived from being a doer and man of action. He has always been extremely active in his life and worked jobs from being a taxi driver, working on a farm, and working on a mine. His backbreaking labor his whole life enabled my father to be a doctor in China and eventually immigrate to the United States, while my grandmother operated as an elementary school teacher and principal in rural China.
In China, he was respected as a strict disciplinarian who knew how to manage a large organization and a large family. Any time he was angry would be a terrible time for the rest of the family. I know my father as someone with earth-shaking anger, and apparently that's just a small fraction of what my grandfather is like.
I say this in surprise because my grandfather was always kind and gentle to me, and he'd be the person my parents blamed for my sugar consumption and bad teeth as a toddler. He certainly made a huge transition from parent to grandparent.
But I digress — he has always derived validation from action. My grandmother is different. She derives more connection from conversations and emotional connections, which makes her have a much better time in America than my grandfather.
This makes my grandfather's time in America particularly unhappy because he can't do much anymore. And it's probably isolating for him being a whole Pacific Ocean away from his family and friends in China.
The ax incident
I only know this story second hand, as my brother tells it.
My grandfather wanted to cut down a tree. It wasn't a small tree, and we still don't know why he tried to cut it. But he got an ax from the shed, and tried to cut it down.
The next thing my mom and my brother knew, he couldn't walk and he threw out his back. This was an unsupervised 80 year old Chinese man who was trying to cut down a tree with an ax, and he spent the next couple of days despondent he couldn't do much around the house besides sleep, watch TV, and eat.
Everyone admonished him for his foolishness. As far as I know, my grandfather would do it again any day of the week.
Takeaways
It definitely makes me sad that my grandfather is essentially counting the days until he dies. But I hope he finds a hobby. I pray he finds a hobby that suits his personality.
Honestly, the best possible thing for him is probably going back to China. I don't know why this is not an option, but I trust my parents have their reasons.
His mental health has been poor and deteriorating for years now. As much as I love my grandfather and love seeing him around, he is miserable. Culturally, there's no way in hell he will ever be put in a nursing home.
I have my own life. But it's painful to see him suffer like he does.
Originally published on July 26, 2021 on Invisible Illness.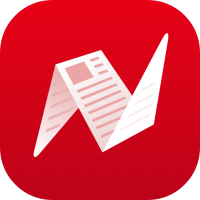 This is original content from NewsBreak's Creator Program. Join today to publish and share your own content.