I'm not known for my confidence and certainty. I'm more known for my uncertainty. Even in a position of authority, I use phrases like "I think" far too much, which I've been working on to not only sound but be more confident.
I am tired. I am so tired. My summer job requires ten hours on Zoom every day and it's zapping the crap out of me. I like the job, but it requires me to be on all the time. I feel like I'm barely holding it together with all my obligations, and I'm also aware if I feel this way, everyone else must, to some degree, feel the same way.
I realized a long time ago perception does not quite equal reality, that what I feel is often not a reflection of how something is. I realize how hard I am on me to put things together and do better, but I doubt whether I can really keep being this hard on myself. Life will go on. This phase will end. This time will end. But I do realize this criticism of myself might be unsustainable.
In my summer job as a teacher coach, I'm doing the best I can. But I also feel like the best I can do is not enough, not even sometimes, but all the time. Again, I'm barely holding it together and can barely find the words to describe how much of a struggle it is. But it is what it is. And the usual coping mechanisms I resort to, like more sleep, more time to myself, or more anything haven't been working like they normally do.
It feels like I'm on an island, with sharks swimming on all sides. I have some personal issues that have been really gnawing at me, from my family to my relationship. I have a lot of love. I have a lot of support. But I realize this may just be a dark season.
We go through seasons in our lives. I am only going through a six-week summer job that is supposed to be intensive and rigorous. Like most jobs, the first season is usually the worst. If I do it next year, it will not be as challenging since I'll have a greater handle on what I'm doing.
There are people who are great judges of themselves, and people who are not. I've learned it says more about the person than human beings' general nature of perception. There are people who always feel like they're putting in a great performance and doing a great job, only for others to tell them they're not.
I, obviously, am the opposite in most domains of my life. I feel like I'm a terrible writer when I'm actually writing something. I feel like I'm failing in my running races when they're not actually going that badly.
Some might link the feeling to imposter syndrome, but the term is a bit overused. Nevertheless, Jenny Darmody at the Silicon Republic interviews a sports psychologist, Gerry Hussey, about the feeling.
Hussey commented on a constant feeling of dislocation, where we often don't feel a fluid connection between work and our sense of self. We fall into self-doubt because we underestimate ourselves, and overestimate our challenges. Being anxious and tired often leads to more operation from the limbic system, which leads us to be more under pressure and less able to see solutions.
Well, this is certainly one way I've felt recently. But Hussey sees it happen to elite athletes as well because one bad game sometimes leads to the next game also going poorly. And when things aren't going well, we sometimes shortchange external factors that enable growth, like getting enough sleep, eating well, and feeling passionate about our work.
Hussey recommends we all remember why we were hired when we feel like we're not doing well at work. He asks us to measure our character after feeling like we haven't done well in our technical skills, especially after bad days.
As a runner, what has helped is starting to see other domains of my life from the perspective of a runner. One bad race or one bad workout does not define you. The best thing you can do is pick up your feet and move onto the next one.
The bad workout is sometimes a signal that your body is pretty battered up and needs recovery, and the same goes for when I feel like everything is going terribly. I used to get really critical of myself when I had those bad days, but since I've matured, I've realized self-compassion is much more effective than brutal self-criticism.
Takeaways
Feeling like a failure constantly has a couple of advantages. You take feedback well. You're willing to listen and take the advice of others more. You're not super defensive when you're challenged, and you're more likely to approach everything from a growth mindset.
But the cost is you don't trust yourself as much, and it's unsustainable to be that self-critical all the time. According to Danielle Zickl at Runner's World, one study found critical self-talk not only had a detrimental mental effect, but also a physical effect. Those with a critical inner voice had a higher heart rate, higher stress response, and less energy than those with positive self-talk. The authors then talk about emotional self-regulation as a critical way to deal with chronic stress.
"Instead of getting angry at yourself after a bad run, tell yourself that you did the best you could and that next time will be better. Your mind — and body — will thank you," Zickl writes.
So I speak to myself as much as I do anyone: it's not like you're not trying. We're all doing the best we can every day, not that today is going to be the best day ever, tomorrow will hopefully be better.
Originally published on Medium on July 24, 2021.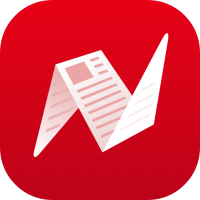 This is original content from NewsBreak's Creator Program. Join today to publish and share your own content.