As a special educator in Baltimore City, Attention Deficit Hyperactivity Disorder (or ADHD) is a prevalent diagnosis among my students. You don't have to be in a classroom long to know just how much of a sticky subject the disorder is, particularly for Black boys. Over the years I've taught many boys diagnosed with ADHD, but only one girl, since ADHD presents differently based on gender — just one of several factors in its routine underdiagnosis.
The critics who say there are too many ADHD diagnoses often charge that the education system is pathologizing normal behaviors, like students not staying in their seats. As an educator, I understand that perspective and know that many underfunded schools lack resources outside of special education to give students the extra assistance they need.
According to a 2020 meta-analysis in JAMA Psychiatry, Black Americans are at a higher risk of ADHD diagnoses than the rest of the U.S. population. That indicates the need for more ADHD assessment, monitoring, and accurate diagnoses. But some think children of color, especially Black boys, are being underdiagnosed with ADHD. Both sides are supported by conflicting research and data.
Gail Mattox, MD, and Sarah Vinson, MD, note in Psychiatric Times that cultural competency is required to tackle the problem of ADHD diagnoses for Black boys. "All that fidgets is not ADHD," they write. "This may be particularly relevant in Black populations."
So what is the problem in the first place, or is there even one? Are Black boys disproportionately diagnosed with ADHD, or are they underdiagnosed?
It's an important issue to tackle. Correctly diagnosing and treating ADHD can change and help the lives of many. Underdiagnosing ADHD can be associated with risky behavior, drug use, and depression.
Diving into the data makes me unsure of what to believe. What's certain is that in my classroom, it makes a world of a difference when an ADHD-diagnosed child is taking medication.
While many believe ADHD is overdiagnosed, data suggests otherwise. Paul Morgan, MD, at Pennsylvania State University conducted a 2013 study that looked at more than 17,000 U.S. children. It found that by eighth grade, Black children were 69% less likely to be diagnosed, and Latinx children were 50% less likely to be diagnosed than their White counterparts. In kindergarten, Black children were 70% less likely to be diagnosed than White children, and that disparity was consistent for many Latinx children whose primary language is not English.
Diving into the data makes me unsure of what to believe. What's certain is that in my classroom, it makes a world of a difference when an ADHD-diagnosed child is taking medication. I want the best for all of my students' academic success.
A significant factor is rater bias, which manifests itself in the real world — Black parents rate their children higher on ADHD symptoms than White parents do. Factors that affect ratings of these behaviors are a previous experience of discrimination, the race of the rater, the race of the child, and the sex of the child. And when Black children do get treatment, they are more likely than White children to discontinue treatment.
The research is still divided on whether ADHD identifies the same children across race and ethnicity. More studies are needed, especially about rater effects across race, but ADHD has famously been a minefield in medicine. And it's essential to do so as teachers; Lilly Constance at ADDitude notes that White teachers rated Black boys' likelihood of having ADHD and the severity of symptoms higher than Black parents.
So what is important for educators to factor in when teaching students with ADHD? It has been a frequent question for parents during the pandemic. But almost every student diagnosed with ADHD has the accommodations to reduce distractions to self and others. Many students also have preferential seating — having students with ADHD sit close to the teacher and away from windows and other possible distractions is essential.
I also offer frequent breaks, another standard classroom accommodation for these students. It can be a difficult one to keep, since educators feel pressure to get through all the material in the curriculum. I'm not in charge of the ADHD diagnoses of my students, and I do not worry about aspects of education outside my control. I teach self-contained special education, which is the most restrictive environment for students who are in the general education environment as little as possible. Teachers, however, have the data and perspectives to speak to psychologists and doctors.
With the current data available, ADHD in Black children is a public health concern, and getting treatment right is vital.
Originally published on LEVEL on July 14, 2021.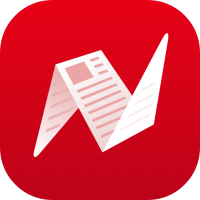 This is original content from NewsBreak's Creator Program. Join today to publish and share your own content.