Double Indemnity is a famous psychological thriller that involves a housewife and a man she's having an affair with killing her husband. They kill him to trigger the "double indemnity" — a clause in certain insurance policies that doubles the reward in the unlikely case that the death is accidental.
The movie is ranked number 29 in the American Film Institute's 2007 rankings of the top 100 movies of all time. What few people know is that Double Indemnity was based on and inspired by a real case — the case of Ruth Snyder in 1927, who killed her husband with the help of her boyfriend, lied about it and tried to collect the insurance money, and then obviously got caught.
The case received widespread media attention to the point of being called a "media circus" by Becky Little at History.
The murder and attempted framing
Ruth Brown Snyder was a housewife in Queens, New York. In 1925, she started an affair with a corset salesman named Henry Judd Gray. With the help of Gray, Snyder started to plan the murder of her husband, Albert Snyder, who at the time was the art editor of a magazine called Motorboat.
On Sunday, March 20, 1927, at 7:45 a.m. Mrs. Harriet Mulhauser, a next door neighbor to the Snyders, would receive a telephone call from the daughter — 9-year-old Lorraine Snyder.
"Come over to our house quick," Lorraine said. "Mama is very sick!"
According to Landis MacKellar in The Double Indemnity Murder, Mulhauser went to the Snyder residence and saw Snyder, an "attractive young blonde" clad in green nightgown with her feet tied but her hands untied. Mulhauser asked Ruth Snyder what happened, and Snyder would reply that she got whacked in the head.
Mulhauser would instruct Lorraine to go to her apartment, and tell her husband to come to the place. Mrs. Mulhauser called the police, while her husband went to look for Albert. Mr. Mulhauser would find Albert with his hands tied behind his back, lying on his stomach, face stuck in the pillow, dead. The pillowcase was covered in blood and a revolver lay next to his body. Mulhauser pulled a sheet over the corpse.
Ruth Snyder would claim that she had received a blow to the head. Another neighbor, physician Dr. Harry Hanson, would say that there was no evidence that there was any blow to her head and contradicted her account. Two detectives arrived at the house at around 8:10 a.m., and MacKellar would note the following observations from a physician that accompanied the detectives noted the following:
"He examined Mrs. Snyder and, like Hanson, could find no wound that would explain why she had been unconscious. She was calm and collected."
The reason why the news of the alleged crime gained so much media attention was, according to MacKellar, that "murders simply did not happen in middle-class Queens Village." Even in 1927, then, the blind spot of the true crime genre and society's fixation on certain crimes is revealed: most victims and/or perpetrators that get substantial media attention tend to be middle-upper class white people.
But I digress. Snyder later claimed that she had been knocked unconscious by two "giant Italians" who tied her up and left her in the hallway. While Lorraine was asleep, they allegedly killed her husband, and stole his jewelry.
However, as not one but two physicians confirmed, there was no evidence that she had been knocked out or struck at all. The medical examiner, Dr. Howard Neail, the highest-ranking forensic pathologist in Queens County, confirmed their suspicions. Her wrists didn't have any marks of struggle, and her body didn't have any bruises from lying on the floor for a long time, as she claimed. When he was told that Ruth Snyder said she had been senseless for five hours, Neail laughed:
"Five hours! Five minutes would be more like it!"
She had also claimed that the "giant Italians" stole her husband's jewelry, but when the detectives searched the house, they found the jewelry under her mattress. Detectives started to not believe her story at all. Albert Snyder was killed through being hit with a weight from a window sash, having chloroform soaked cotton stuck up his nose, and strangled by a picture frame wire.
Within a few hours, she told the name of the corset salesman she was sleeping with, changed her story, and said that he, Henry Judd Gray, was the one who murdered her husband.
When the police questioned Gray, he confessed to the killing immediately. However, he accused Snyder of, in Little's words, "seducing him and planning the murder of her husband." In addition, right before the murder, detectives found that Snyder forged a double-indemnity insurance policy for almost $100,000 in case of his accidental death.
"Besides the failed insurance fraud, one of the most notable aspects of the crime was how ineptly Snyder and Gray committed it," — Little said.
The media coverage, trial, and execution
Soon, the media would become obsessed with the Snyder story. For almost a year, Maurine Beasley journalist professor at the University of Maryland would note that:
"[The case received] press attention far out of proportion to how important the murder was to society as a whole… These were not political figures, these were not people of importance, these were not celebrities — these were ordinary people."
We have to also remember that the late 1920s were the golden age of sensationalism. Tabloids like the Daily Graphic, the Daily News, and the Daily Mirror seized on the story and created a media sensation out of the Snyder story. According to Little, these tabloids turned her and Gray into a sensational figure straight out of a Hollywood story, with names such as "synthetic blonde murderess" and "Ruthless Ruth".
Gray, to his credit, knew what the tabloids would do and tried to paint himself as a victim in the case. He described his affair with Snyder to the Daily News in the following manner:
"She would place her face an inch from mine and look deeply into my eyes until I was hers completely. While she hypnotized my mind with her eyes she would gain control over my body by slapping my cheeks with the palms of her hand."
The real case of Snyder and Gray did not end like Double Indemnity — they were both convicted, testifying against each other. They would both be executed by death by electric chair in January of 1928, in the Sing Sing Correctional Facility in Ossining, New York. Snyder would be executed a few minutes before Gray.
A photographer named Tom Howard at the Chicago Tribune, at the time snuck a camera into Sing Sing and took a picture mid-execution of Snyder. The photo would be published in the Daily News, which was owned by the Tribune, under a front-page headline, "DEAD!"
The paper would be sold out in 15 minutes.
Snyder's child, Lorraine Snyder
Of course, Lorraine Snyder was still alive and now effectively orphaned. She was nine at the time of her father's murder. Legal disputes started to arise between relatives of both parents, and eventually, Josephine Brown, Ruth Snyder's mother, took custody of her, having taken care of Lorraine since the murder.
Lorraine was fortunately not bought to the prison or the execution. The insurance policy itself paid $30,000, but the rest of the policies, worth $45,000 and $5,000, were voided after insurance companies filed suit. Since they were filed fraudulently, the court ruled in November of 1928 that the policies couldn't be collected.
However, $4,000 was rewarded for the maintenance of Lorraine. Other legal battles would take place between the Snyder family, who would not be able to sell the house given the notoriety of the case, and insurance companies. Lorraine would apparently know that her parents had passed, but not know the reason why, almost a year after the execution.
At the core of Double Indemnity was an extremely poorly framed murder that turned into a sensationalist arms battle, and researching the Snyder case certainly gave me a fair amount of whiplash. From the actions of Snyder and Gray themselves to the active sensationalism of the tabloid press in the coverage of the story, the case is now memorialized, throughout history and film as one of the most famous true crime cases of the 20th century.
Fred MacMurray and Barbara Stanwyck in Double Indemnity — Public Domain
Originally published on CrimeBeat on August 4, 2020.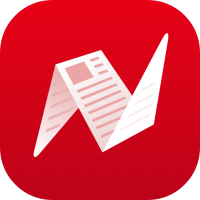 This is original content from NewsBreak's Creator Program. Join today to publish and share your own content.