"Perfect love sometimes does not come until the first grandchild," an Irish proverb says.
My girlfriend has recently been telling me about how her parents spoiled their grandchild. They bought their granddaughter a trampoline, a PS4 for Christmas and an Xbox 360 when it was very popular, and were more forgiving when their granddaughter fell short. All of this came without pushback and without any conditions, without doing many chores around the house.
This baffles my girlfriend as her parents never spoiled my girlfriend and her brothers to the same extent as their granddaughter. She and her brothers had to do a lot more chores and earn their prizes through good grades and good behavior.
Less of these same rules apply to their granddaughter. It is not an uncommon trend — grandparents will be nicer to their granddaughter than their children. Although this trend is a vast generalization, psychologist Leon Seltzer of ​Psychology Today​ has seen the same kinder treatment to grandkids.
Let it be clear that the grandparents don't actually love their grandkids more than they love their grandkids more than their kids — they just demonstrate their love in clearer ways. As a result, many grandchildren find it more comfortable to confide in a grandparent rather than their actual parent.
A lot of reasons go into the phenomenon, including that people, in general, become less bitter and kinder with age. Seltzer notes that when people grow older, their expectations of others becomes less as well. They start not to become frustrated with and everyday and normal setbacks, and become more accepting of the world as it is, rather than how they'd prefer it to be.
"Their attitude tends to be more tolerant, accepting, and forgiving," Seltzer notes. "As a result, they're likely to regard the misbehavior of their grandchildren less harshly than was the case when they were rearing their own children."
Grandparents recognize many behaviors like talking back, being lazy, and doing homework at the last second, as natural age-appropriate behaviors. Part of why grandparents treat their grandchildren better than their kids is because there are different societal expectations of grandparents than parents as well.
Parenting is a very difficult task. You are required to be loving, yet a tough disciplinarian simultaneously. Kids can wear out your patience in their extremely demanding and non-listening behaviors — and there are simply higher stakes when they're your children and your direct responsibility than when they're your grandchildren.
"There's probably not a single parent in the world who hasn't occasionally 'lost it' with their kids," Seltzer says.
Grandparents can put themselves in the role of being nice, prioritizing being liked over being respected. Unfortunately, parents are usually not in this situation. As a teacher, I know personally parents are the ones who will deal with the most challenging behaviors of their kids most of the time — not grandparents.
At some level, grandparents have already done the work. They have taken care of and raised their children into adulthood, so as grandparents, they can sit back and enjoy all the good that children bring instead of the bad. As a teacher, these behaviors like not being able to stay in a seat or just a general lack of motivation exhaust me every single day, and I only deal with my kids seven hours of the day. I can't imagine if I had to deal with them more than that.
The role of being a grandparent is simply less arduous and less work than being a parent. Children also tend to be more dependent on their parents than grandparents. To be clear, I have a lot of students that are very dependent on their grandparents, with one or both of their parents not in their lives. This has made them have to raise themselves a lot, to some extent, which, in my observation, makes kids grow up too fast.
Children are then less dependent on their grandparents. The default role of the parent-child relationship is that a child has to rely on their parent. To their grandparents, a child can easily not have as close of a dependent relationship. Grandparents have to try harder to be in their grandkids' lives because they spend less time with their grandkids and in this time, they try to spoil their grandkids with gifts and treats, indulging them whenever they can. These reasons are why many parents set boundaries for the time kids can spend with their grandparents.
In addition, parents make a lot of mistakes. Once you reach the stage of a grandparent, you learn from your mistakes and try to make amends with your sins as a parent. They have more experience, wisdom, and patience to be in the position to be much more compassionate to their grandchildren simply because they ​can,​ because they've learned their lessons.
The lucky ones aren't their kids, sometimes, but their grandkids. Grandparents often offer much more unconditional love than they did when they themselves were parents. They want to remedy their failures from when they were patients.
Yes, it's nice to not be the person who has to give discipline, but being a grandparent also comes with the added benefits of experience and wisdom. Grandparents get to do all the fun stuff of rearing kids, and for all the hard parts of being a parent, kids can be handed back to their parents.
As a grandparent, you're often more accepting of mistakes, more so than you were when you were her parent. Maybe grandparents also have more time without the constraints of bills and work.
A lot of things parents have to say no to, grandparents can say yes.
And so for all these reasons and more, it shouldn't be a surprise that many grandparents are nicer to their grandkids than their kids.
Photo by Humphrey Muleba on Unsplash
Originally published on Invisible Illness on May 5, 2020.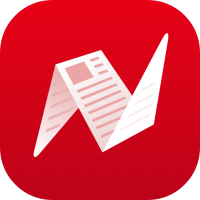 This is original content from NewsBreak's Creator Program. Join today to publish and share your own content.