My parents live through me — my accomplishments are theirs to brag to their friends and that brings pride to them. I have many accomplishments that bring a certain amount of salience to my Chinese-American family — I have gone to prestigious schools, I do good on tests, I'm independent and make a middle-class wage, and I'm going to law school. The fact that I'm a teacher doesn't matter as much — what matters is how my accomplishments sound in the context of our culture.
I am 24 years old and obviously my own independent adult. But I am also not one to give a tremendous amount of backtalk to my parents. As much as my values of independence and individuality conflict with my family's values of prioritizing the family, all I really say is "yes" and "sure" in a lot of these conversations when it's the path of least resistance. It is, after all, how I was raised.
Recently, I got a 166 on my LSAT and have the score and grades to go to some top law schools if I want. I am simply trying to go to my local law school in my city, the University of Maryland, and hopefully acquire a full scholarship in doing so. When I told my father, he said what you'd kind of expect from an Asian dad: apply to all the top 14 schools and only go to the best. Go to Harvard, Yale, Columbia, or Penn. Again, it won't happen, but I said "yes" and "sure."
But also, my father critiqued some personal decisions of mine and urged me to reconsider, asking me to think about the family above myself. He even went as far as to say I shouldn't make personal choices that don't put the family in mind, and if the family doesn't approve, it's inherently wrong for me to pursue a certain career or choice. It's my duty to follow the family's wishes so I can bring pride and not shame to the family. I am planning on getting married soon, and my parents expressed a lot of concern about me marrying young and before I finish law school.
I realize that at 24 years old, I needed to grow up, man up, and draw a line between the family's preferences and my own. I don't vibe with all these values of duty, filial piety, or whatever, and there's always been the expectation towards absolute perfection because once my older brother cracked and didn't meet my family's expectations, I was naturally the next man up.
My parents are the type to begrudgingly say "it's your decision" and then lecture me for the next 30 minutes on how disappointed the family would be with me if I didn't follow their decision. It's a vicious cycle. It happened with my brother his whole life. This "protect the reputation and honor of the family at all costs" mentality took a severe toll on his mental health, and from those lessons, I take particular care to guard my own.
I realize there's no way I can say this without making generalizations: but in many Asian families like my own, there's a much greater tendency than other cultures to live your life through your children. The status of your child is inherently tied with who you are.
To play devil's advocate to my own worldview, immigrant Asian parents give up and sacrifice a lot and almost everything for their children. In their world, the child is an investment, and you expect your kid to pay it forward when they're adults to pay you back for everything you did for them. You bent over backward to make sure the kid had food on their plate, a roof above their head, and to provide in other ways. You know what it means to be an immigrant, second class citizen, and struggle as a result. And even that second class citizen status is superior, in a lot of ways, to the situation you came from in your native country.
I'm not saying my mother and father never struggled and sacrificed because they did a lot. But the concept of the individuality of the child and not having a linear return on investment is completely foreign. My dad has become successful in this country despite one crippling barrier: his accent. I can't tell you how many times my friends have met my dad, listened to him talk, and then once he left the room tell me.
"Ryan, I'll be honest. I had no idea what your dad just said."
I'm obviously acclimated to my parents' accent and can understand what they say in English and Chinese, but I take it for granted other people cannot. Because he had to fight and struggle so much, and because he sacrificed a lot of his individual desires for the sake of his family (sending money back to China, being the one to get his younger brothers out of bad situations), he can't understand why if you could be a doctor, you don't want to be a doctor. He can't understand why if you could be an engineer, you don't want to be an engineer.
The word my parents use to describe me in Chinese is 优秀, which means promising in English. If I have so much promise, why did I decide to be a teacher in Baltimore when I could be a doctor. If I have so much promise, why would I choose to live in a city notorious for its crime and safety when I could be living at the campus of some prestigious university.
Again, their expectations are nothing new. And while I'm grateful, standing up for my choices instead of defaulting to my people-pleasing tendencies of saying "yes" and "sure" is not only a way for my parents to respect me more: it's a way for me to respect myself more. It is nothing new in my life nor my brother's, but again, I am 24 years old, and it's my life, my decisions, not theirs.
I've written many different versions describing my parents' absurd expectations and the culture behind them. What's different with this one is I stood up when my father expressed disappointment and shame and urging me to be more ambitious. Even when I said "this is my choice and I'm going through with it anyway," I got some pushback about how my choices must factor in the well-being and image of the family.
I couldn't stand it, so I said I didn't care anymore, and then I hung up.
Again, my parents are not bad people. This is their version of love, which is somewhat twisted, and I sugarcoated a lot of the harsher statements because I am aware of the cost of airing all my family's dirty laundry. It's not like I'm a hero and I have a limitless amount of courage to stand up to my parents. It's draining and exhausting, and I'm well aware of how much bandwidth I have and when I need to keep the calls unanswered for my own well-being.
Asian families, in my circle and experience, are much more likely to adopt the "be nice to someone's face but talk shit behind their back" mentality. This means my family is likely talking shit behind my back that's much worse than what they've said to my face — and I don't mean to be too adversarial, but as far as I'm concerned, unless they say it to my face, then it doesn't apply to me.
My experience with my parents, as well as observing the emotional and mental anguish my parents' expectations had on my brother, has turned me very against the notion of living vicariously through your children. When I have kids, it will be different. According to Zawn Villines on Good Therapy, parents often live vicariously through their children and project their dreams because they believe it's in their child's best interest, and don't want their kids to make the same mistakes they did. And it's dangerous because it ignores the needs of the child and does not signify unconditional love and support.
This is the reality of many Asian families: where even as an adult, parents try to control your future. Of course, it's not all Asian families, and yes, extrapolating my experiences and many in my community require some generalization.
But I am speaking as an insider rather than an outsider, and am intent on the cycle stopping once I'm a parent. To all parents out there, please do not live through your children, because it does so often feel suffocating.
For now, it means the phone calls are very predictable. It means many will go unanswered. It means learning how to stop being a people pleaser all the time and let myself live my own life.
Photo by James Wheeler on Unsplash
Originally published on July 5, 2021 on Invisible Illness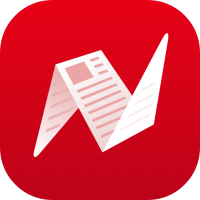 This is original content from NewsBreak's Creator Program. Join today to publish and share your own content.