Mainstream culture often regards Red Lobster as a family-friendly chain restaurant on the same level as Olive Garden or Outbacks. It's not quite the cheapest restaurant on par with fast-food chains like McDonald's and Burger King, but it isn't the fanciest either.
But in my Chinese-American culture, Red Lobster is equivalent to a fancy five-star Michelin restaurant. When I went home for my spring break, my mom made me and my grandparents dress up in our finest attire for a fancy birthday dinner. The location? Red Lobster.
For my whole childhood, whenever my family wanted to splurge or celebrate something, lobster was always the food of choice. Seafood, in general, was regarded as a high-commodity item. But shrimp or any type of fish always came second to lobster.
Apparently, it wasn't just specific to my family. Chen Shanshan, a food writer and nutritionist based in the US and Shanghai, said lobster has been seen as a symbol of prosperity in Chinese culture because they're "nice and red, a color that represents prosperity in the Chinese culture." Red lobster is especially becoming a commodity and symbol of prosperity for the Chinese middle class.
Lobster has become more affordable in recent years — Yin Lu at the Global Times says the exports of live and processed lobster increased $88.4 million from 2009 to 2014, taking up 12% of the US lobster exports. Chen notes lobster is a delicacy that has often been seen as a luxury delicacy.
To an extent, it's not just lobster for my family. My family thinks any seafood is automatically correlated with prosperity, a status symbol that made us at least feel rich even when we were not. When we went to buffets when I was a kid, I would be greatly discouraged from eating rice or even any meat — we had to eat as much seafood from the buffet as possible. Like lobster, seafood is heavily in higher demand in China, which is also leading to an alarmingly higher demand for delicacies like shark fin.
Regardless, there are probably some cute photos of my family dressed up in suits and dresses to Red Lobster in the middle of March, which the waitress thought was adorable. Now that we are more well off than during my childhood, where we were an immigrant family struggling to put food on the table, occasions where we do have lobster have become more frequent.
My family is the type that believes money, prestige, and material goods supersede emotional connection in solving our family's problems. Of course, I don't think it's right, but that's an objective analysis of how it is, and a big lens into how much my family operates and, in my experience, how many other Chinese-American families in our community operate.
I push against that notion as an individual and try to change that, and it's not like Chinese people or Asians are any less emotional than anyone else — it's more so that the culture, in a lot of ways that are difficult to explain, lends itself less to strong emotional ties and more to a sense of duty and increasingly transactions. It's not like there isn't love — it's just expressed in many different ways.
Having a fancy meal of lobster on the table was one way of showing that love. Providing a safe upbringing, a roof above my head at all times and shielding me from the realities of poverty the family experienced was another way. We were poor, but my family never wanted me to actually feel poor. Any time out for dinner was an excuse to splurge and, for a moment, feel royal even if we were far from it.
I realize this tendency is universal to a lot of new money, nouveau-riche families that my family eventually fell into. It's not as simple as "when you have money, you flaunt it," because I have noticed people who come from more generational wealth tend to be more subtle with how they show their wealth.
Lobster was one way my family showed its love in unconditional ways. It was one of the only meals my whole family would come together for when it was there (we weren't the type to have dinner together every night). I remember one time when lobster was one of many dishes on the table, and my brother essentially ate all of it and I ate the tofu and beef dishes. I didn't mind or really think much of it — in fact, I told my brother he could eat all of it, whereas my dad was saving the lobster for both of us.
My dad, in a stern tone, told him:
"This is a family. When we do things like this, it's not just for you."
He was right, even though I think he misunderstood the context. There are cultural connotations of lobster being important in China because it represents the dragon and is the lucky color of red. But we never paid that much attention to that.
Regardless, I think back to that moment frequently. Lobster wasn't just a way to show status and look rich. Lobster is also a way to feel rich, even in times we weren't. I now understand why Red Lobster is seen as a five-star restaurant to our family and many Chinese families.
Personally, I think lobster is good, but just alright tasting. I personally like shrimp more — but I'll keep that preference to myself.
Photo by Meritt Thomas on Unsplash
Originally published on July 3, 2021 on Medium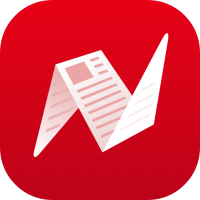 This is original content from NewsBreak's Creator Program. Join today to publish and share your own content.