One of the most significant gifts as a writer is that I'm always learning. But the learning doesn't always come in the form of writing — but rather in reading and editing. As an editor and a reader, I'm inspired every day while I read other people's work.
It's a mindset matter, but I am always a student. Every piece I read, every book I read, no matter how much I disagree or would have written the piece a different way, educates me. It's important not to go into any experience, whether it's reading, life, or editing like I know everything. I know what works for me. I know what works for publications I work for (or at least I think I do), but I don't know what works for someone else.
Despite the state of the world in 2020, I still believe everyone is a good person. Especially relative to me and how I've sinned and made mistakes in the past, everyone is a good person and someone I can learn from. It doesn't matter if they're at the other end of a political aisle or whether we have different religious beliefs.
But since I spend so much time in the writing world, I know I'm always learning between reading, editing, and more. I don't mean to sound repetitive, but being always a student means that I'm not a one-man-show, taking the world by storm and proving my influence all over the world. Of course, I still have those tendencies at times, but I'm working every day to move towards more kindness and humility because I could have done nothing without the grace of God. In James 4:6, James said:
"But he gives more grace. Therefore, it says, 'God opposes the proud but gives grace to the humble."
As a runner, I used to be very jealous — I was jealous of people better than me. I did the best I could to learn how to beat my peers or competition the next time I raced against them. But I wasn't staying in my own lane. I was fueled by not failing, not by succeeding. As I matured, I got better because I realized we were all on the same team, and my teammates were people that pushed me, challenged me, and inspired me every day. Even if I had a bad race, my teammates' success was my success. Internalizing that team mindset not only made me happier, but made me a part of something much bigger than myself.
That's how I feel as a writer. We're all in this together. And I got a great refresher of that truth when I edited Doreen Barker's latest article, "What No One Tells You About Disassociation From Toxic Family." For me, it hits close to home in personal ways — my family and I have come a long way, but her article reminds me of the toxic and conditional love of my parents on myself and my brother once upon a time.
Doreen documents a decision she made 16 years ago to separate herself from her parents. It was a decision she made after going to jail for 60 days and going through a custody case and having her mother give up on her. For her own sake, she cut off contact with her parents after her mother said she would have her arrested after coming back from home. It was the last straw cutting herself off from her abusers.
It was a decision that changed her whole family dynamic, and many people cut her off and treated her with uncomfortable silence due to family politics. It hurt her like hell, but learned to cope not with anger, but realizing, over time, that it was the best decision that led to avoiding drama and her well-being. For her, family is not her blood family, but the people who,
"Do care enough to call, write, message, or text. It's what is best for me."
I find all of Doreen's writing, but especially this piece to be incredibly inspiring. I love how she weaves her personal story in her writing in a very testimonial way that can make a reader cry. I've recently been very stressed by minor things, like rapidly mounting responsibility as a teacher and with my Master's program. It helped break me out of worrying about things that aren't important. My work can get done tomorrow instead of having to conquer the world tonight.
Our relationships in life — people who treat us like family — are important things in life. I love reading, writing, and editing every day. Other people never fail to inspire me and give me an education that I would never learn in a course, that I would never learn in a traditional sense. As a teacher, it's my job and how I make a living teaching my students to do well on tests and raise their reading levels. One of my students last year improved from a first-grade reading level to a third-grade reading level in only half a year of school — but she taught me because she was able to learn, focus, and concentrate even when absolute chaos ensued around her.
However, my students are the ones who teach me. Every day, they inspire me and tell me about the fact that they've overcome tremendous struggles and still maintain the positivity and optimism that makes me smile every day. They share some of their traumas very matter-of-factly as if they just found a bag of potato chips on the sidewalk. It makes me shake to share my trauma with others, and I can barely put the words out of my mouth.
Everyone is better than me at something. And the way I grow the most is learning from everyone around me. That starts with other writers, like Doreen, who inspire me every day. No matter how stressed I am, no matter how much it seems like the world is crashing down, I learn from the people around me all the time.
Originally published on September 30, 2020 on Publishous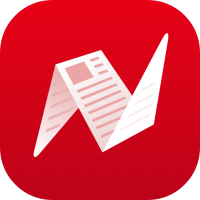 This is original content from NewsBreak's Creator Program. Join today to publish and share your own content.