"Howe's case also demonstrates a struggle in feminist circles that persists today: How do you balance the desire to celebrate women with the need to hold bad behavior accountable?" Rose Eveleth asks.
While the Ponzi scheme would be named after notorious scammer Charles Ponzi, and Bernie Madoff perpetrated the most notorious Ponzi scheme, the Ponzi scheme was not invented by a man — it was invented by a woman.
The first documented use of the Ponzi scheme, at least in America, was from a woman named Sarah Howe. Howe first perpetuated the scheme in Boston in 1879, when she created a bank to invest money for widows, according to Steve Weisman at TIME Magazine. Unlike Ponzi, she swindled vulnerable widows and single women who did not have homes.
Howe, like many people who perpetuated the Ponzi scheme, promised absurd profits to investors and told them she would double their profits within nine months. There was absolutely no investing going on: Howe simply paid new investors using money from old investors. Eventually, Howe, like Charles Ponzi, would be brought down by a newspaper in Boston — the Boston Daily Advertiser.
Although she was eventually caught, Howe is less well-known and notorious today than Charles Ponzi. So who was Sarah Howe, the woman who invented the Ponzi Scheme? This is her story, or at least what is known about it from present historical information.
Background
Rose Eveleth at Longreads says very little is actually known about Howe's early life. There are no pictures or portraits of her we have retained today, so we'll never know what she looked like.
Editor Henry Clapp in an 1881 article in The Atlantic Monthly said Howe's parents were "probably" named Chase and Burr, and said Howe did not know her exact birthday. She did get married on November 28, 1835, to a man named James M. Solomon, who Clapp derogatorily calls a "half-breed negro or Indian." They married for 13 years, then they divorced and Howe married again, but her second husband died. Her third husband, Florimund L. Howe. Clapp notes she lived a life of petty crime. In Boston, she also allegedly spent time as a physician (with no training) and also as a fortune teller.
However, none of this account from Clapp was verified by historians. What definitely is known is Howe was a single and unmarried woman, at least in 1877. And at the time, historian Robyn Hulsart in the International Journal of Accounting Information Science & Literature said Howe used her status as a single and unmarried woman to con widowed women, conjuring her scheme the very year Thomas Edison involved the light bulb.
Of course, Sarah Howe is not as well known as Thomas Edison. Part of it is due to their differing genders, and no one can argue the Ponzi scheme is as beneficial to society as the light bulb.
But Howe was revolutionary in a lot of similar ways.
Howe's bank in service of women was called the Ladies' Deposit Company. No men could access the bank and the bank specifically helped "unprotected females," or women who did not have their husbands looking after their money. The Ladies' Deposit Company seemed revolutionary at the time — no other bank would accept deposits from widows who usually had less money than male clients.
According to Eveleth, the returns she promised were astronomical. Every month, she promised an 8 percent interest rate for each investment and gave each new investor a three-month interest in advance.
As for how she was able to explain the crazy returns, Howe explained the Ladies' Deposit Company was funded by Quaker philanthropists devoted to gender equality. She actually paid investors by recruiting a significant amount of new investors, being able to maintain the charade for a year.
The Ladies' Deposit Company, according to Hulsart, developed such a strong reputation among widowed women that Howe did not even need to advertise. Through word of mouth marketing, the bank allowed Howe to have about $500,000 deposited from multiple American major cities. In fact, new investors had to be referred by previous investors.
She even had rules for the bank:
The bank was a charitable institution for single ladies. It only received deposits between $200 and $800. The principal could be withdrawn every day except Sunday, and no person who owned a house could give a deposit. The bank was open from 9 to 12 and 1 to 4.
Furthermore, only women could enter the bank. As for why Howe chose only single women who did not own homes, she said:
"To achieve success in a community so shrewd and enlightened as this, I must confine my dealings to those who as a class are in business affairs the most credulous, the most ignorant, and the least protected, — that is to say, to unmarried women and widows, in humble or moderate circumstances."
Starting her scam in 1879, Hulsart notes Howe's business took off particularly in 1880. Howe claimed to be doing a work of service and charity for an "overworked, ill-paid sisterhood."
Takedown by the press
On January 8, 1880, the Boston Herald published an article titled "How's This for High? Eight Percent a Month Paid by a South End Bank. For Women Only. How This Remarkable Enterprise is Conducted." Since no men were allowed inside the Ladies' Deposit, the reporter dressed as a woman and somehow gained entry into the bank. He was successfully able to pass himself off as a potential investor, which we probably have to respect for sheer guile and effort in reporting.
According to Clapp, the reporter got the following responses about how the investing worked from a clerk:
"We never disclose the methods by which we do business" 
"We do not solicit" 
"You need not deposit unless you wish" 
"We never give references"
These are aspects of Ponzi schemes known today, and the reporter also showed the promissory note the clerk gave to each investor. The newspaper ran another story the next day accusing Howe of being a fraud. However, Howe had a chance to respond in the newspaper, accusing the reporter of dishonesty and portraying herself in Clapp's words as "an injured and defiantly virtuous woman."
The Boston Herald then dropped its reporting on Howe, leaving her the autonomy to operate without oversight yet again. But the Boston Daily Advertiser picked up the mantle and exposed Howe's exploits many months later. The press gave brutal coverage to Howe, portraying her as a complete monster. Eveleth notes one newspaper called her "short, fat, very ugly, and so illiterate as to be unable to write an English sentence or to speak without making shameful blunders," and other newspapers often insulted her intelligence.
Historian George Robb, the author of Ladies of the Ticker, says Howe "had to be ugly, vulgar, and immoral" because the only way the public could stomach a woman criminal is if she was a monster. In the late 1800s, society only had one perception of women: as victims. Robb notes many could not see an ordinary woman as a criminal who manipulated others. Howe, then, had to be abnormal.
On April 25, 1881, the New York Times reported that Sarah Howe was found guilty of fraud, soliciting money under false pretenses, namely for falsely listing a Quaker charity as the source of her funding. Howe went to jail for three years.
Once she got out, Howe immediately went back to a life of crime. She tried to set up another bank and Ponzi scheme according to Hulsart. It was called the Women's Bank and promised a similar absurd interest. However, her notoriety made it so she couldn't operate in the same level of obscurity. In 1888, the New York Times reported that Howe was arrested again after swindling women out of at least $200,000, even after leaving Boston after the papers chased her out of the city.
In 1892, Howe died in her home in poverty after living for three months in a boarding and lodging house. To survive in her final days, she read fortunes, but preferred to call it "reading astrology." At the end of the day, Sarah Howe still denied being a fraud, calmer her "husband's brother's wife" did it.
Takeaways
Basically, the legacy of Sarah Howe is a double-edged sword. She wasn't remembered well historically as a female criminal. At the same time, the fact that she was a woman and a criminal allowed her to operate in relative obscurity more and avoid accountability. Eveleth argues that even today, society doesn't know how to perceive female criminals, with many jumping to the extremes of irrational defense or overly sexist critiques.
Today, Howe stole what is now worth more than $17 million. She was a master in what Eveleth calls "affinity fraud," scamming people she had something in common with. By bonding with other single and widowed women, Howe appealed to a certain niche audience that advertised among other members of the same audience, much like multi-level marketing companies do today.
One expert Eveleth interviews, Kelly Paxton, who looks at "pink-collar crime," says many push back on talks about the crimes women commit more often than men, with people in her audience saying her detractors are women who "think I'm picking on women." For Paxton, people who are victims of financial fraud are often embarrassed and don't report the crimes. There's an added layer of embarrassment, especially in the late 1800s, when those people have been victimized by women. She points to some of the writers who covered Elizabeth Holmes as an example of the latter.
It is strange, then, that Howe is less notorious than Charles Ponzi if the press demonized her as a monster. Male criminals are certainly better remembered. Is it because of who Howe was robbing — other women single women who didn't have the same profile as Ponzi's victims? We will never know. Adele Spitzeder, a German actress, perpetuated a Ponzi scheme before Howe herself, so perhaps it's more accurate to say Howe only invented the Ponzi scheme in America.
And how did Howe succeed so much? Did she prey on the get-rich-quick dreams of widowed and unmarried women? Or was she a genius scammer? Either way, her place in history is relatively unrecognized.
Photo by Etienne Martin on Unsplash
Originally published on June 28, 2021 on CrimeBeat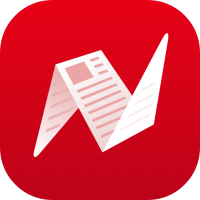 This is original content from NewsBreak's Creator Program. Join today to publish and share your own content.