"Ryan, people love you, but at a distance," an estranged friend said.
I don't know what those words meant at the time, but now, my friend was right in hindsight. I was going through a series of personal crises that led me to lose many friends, and my friend told me that she had to keep her distance from me for her own well-being.
I found it contradictory that people could love at a distance. After all, isn't love intimate? Isn't love close?
But then I have needed to keep my distance too. We, as human beings, only have so much bandwidth. I have to distract myself from thinking about my friends who have died by suicide so I don't think about what I could have possibly done to stop them. I have to distract myself from my family, who have personal problems that I don't have either the resources or the capacity with which to deal.
Nadine Hocson at Thought Catalog calls the phenomenon of distancing yourself from someone you love detachment and doesn't romanticize detachment. It's not always noble, nor is it pleasant to do, and something that all of us must do for the toxic people in our lives:
"Detachment isn't an easy process. Detachment isn't as good as it looks. It can be messy, can dry up all the patience you have. Detachment takes time and effort. Detachment takes twice as much hard work as attachment." Hocson writes. "Detachment helps you as long as you help yourself."
I don't know if anyone has a formal process for detachment. I detach myself from people when I'm busy. I don't reach out as much as I should, or I naturally grow apart from people I haven't seen for a while. Hocson, however, gives ten steps for detaching yourself from someone you love. The first of these steps is to find a reason for detaching from someone or something. It's a reason that has to be a strong reason, one that is progressive. She says it has to be a progressive reason rather than a one-time thing and urges us to find the root cause.
"Detach yourself when you know you're losing it," she says.
It is not nice being on the receiving end of someone loving you at a distance. However, once upon a time in my life, I thought the whole concept of "I love you at a distance" was complete bullshit. Love is close and intimate, not from a distance. When someone says, "I love you at a distance," they mean, "you're too painful to be around right now." When someone says, "I love you at a distance," they mean, "you're toxic for me to be around right now." It's coated language, and I don't know if part of me would have preferred to never talk to the person again.
However, I neglected that everyone has to look out for themselves, their well-being, and their needs. That's a fundamental fact of life, and I perhaps wasn't in the frame of mind to comprehend that. I thought that real friends stick with you through thick and thin. I felt that real friends always kept you close.
And part of me still believes that and struggles with the notion that love at a distance is possible. Either you love someone or you don't. It should be as simple as that.
And then I had to start loving people at a distance, not out of desire, but as part of necessity. My life got too hectic. It got busy. I met other friends in a new city once I graduated from college. I couldn't keep in touch with as many people as I wanted to, and I lost touch with some of my friends.
You can say that I still love them, but at a distance. But that's falling out of touch — what about detaching from someone who hurt people, as I inevitably did? What about detaching from someone toxic, as many people called me?
I don't know — I wouldn't call that keeping my distance, but I do have to distance myself from my family. Sometimes, all of whom always seem to be engrossed in crisis after crisis that I try to avoid. You can't say that I don't love my family, but I do love them at a distance, so how does that make me any better?
Takeaways
I'm asking many questions, and I'm asking them because I don't have the answers. I want to sound confident, but I'm not. Sometimes we have to keep our distance for people we love who are too much to handle at the time. And that's a personal choice because we have to look out for what's best for us.
When you need to keep your distance, hope that other people don't need to. Sometimes, you don't have the resources or the bandwidth to deal with a friend or family member's problems — it's not a knock on the person you love, but rather the reality of having to look out for yourself.
When you need to keep your distance, just know that you're not God, and you can't save everyone, and you can't even save yourself if you're putting others' needs above your own. It's an imperfect solution, but sometimes it's the best option.
Photo by NordWood Themes on Unsplash
Originally published on September 12, 2020 on P.S. I Love You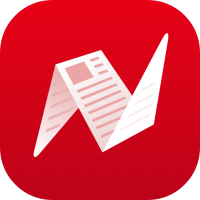 This is original content from NewsBreak's Creator Program. Join today to publish and share your own content.