As an Uber and Lyft driver, I pride myself on my good service. On Uber, I have a rating of 4.9 out of 5 stars. On Lyft, I have 5 stars. I haven't driven since before the pandemic for obvious reasons, but I remember Uber riders tended to be pickier than Lyft riders. At one point, my Lyft rating dropped to 4.99 stars, and I almost cried, but on Uber, my rating once hit a low point of 4.73 stars, and I realized I just had to give more rides to fight and claw my way to a better rating.
I will always remember the Uber rider who gave me one star. Previously, the lowest rating I got was 3 stars. And if you know anything about rideshare driving — your rating means a lot. If the average rating for an Uber driver is less than 4.6 out of five stars, they are at risk for deactivation. So I've met numerous people who have told me:
"I've never given any driver five stars. Four stars means they did a really good job!"
But no — giving a driver four stars does not mean they did a good job, not in the eyes of the larger umbrella of the rideshare company. Giving someone four stars means you're risking job security and telling them to go fuck themselves — it sounds harsh, but it's true.
Regardless, I digress. The rider who gave me one star came as I drove some electricians from the middle of the city into the suburbs outside Baltimore. I dropped off the electricians in a more upscale neighborhood, and then I got another ride. It took me about seven minutes to get to the person's home.
The instant he got into my car, he said: "What took you so long to get here?" I tried to appease him and explain, but he didn't have it — he then berated me over how the car smelled and the car's cleanliness. I'd been driving all day at that point, and no one had made similar complaints. But the rider, who I'll call Joe, told me, "You got some weird smells in here, man." I don't remember what I said, but I remember thinking, well, what is the right response to that? I just kept on driving. Then Joe got mad at me for following the route on Google Maps and said he knew the route better and that I should know the route better. Sure, it wasn't like I lived in the suburbs, Joe. But I understood his dissatisfaction.
I tried to make up for Joe's dissatisfaction and make conversation. We talked a bit about football and his friend's obsession with the Dallas Cowboys, as well as the impressive season the Baltimore Ravens were having and how they were Super Bowl favorites. He said he hadn't been feeling well lately — he had cancer and was on his way to his chemotherapy appointment, and he wasn't looking forward to it.
We got along cordially for the second half of the ride. Joe got on the phone and started talking to a friend, so I just kept my mouth shut. As we got closer to the destination, apparently, the destination he put into the GPS was wrong, so he told me to turn in another direction and pointed to where he wanted me to go. Joe, an older man, was pointing at a brown awning after I made the turn.
However, I just didn't see the awning. I couldn't exactly look back to see where he was pointing, either, since I was driving.
"What is wrong with your vision, man!" he yelled. "Turn!"
I turned exactly when he told me to turn, and he got out of my car, made a comment about how disgusting my car was and how I needed to clean it, and then slammed the door.
Uber drivers have an option to rate passengers too. But I gave him the customary five stars I normally give everyone. I didn't find my ride with Joe to be that pleasant, but hey — the customer is always right, right? Regardless, I gave him the benefit of the doubt since he was having a bad day, prayed to God a bit that karma would give me five stars later, too, even though I don't believe in karma.
I didn't expect Joe to tip. And naturally, he didn't. If I were to estimate, only about 30% of my riders tipped — which was better than many drivers, but I wouldn't rely on it too much. It was the summer before I started my job teaching, and I was reliant on ridesharing as my primary source of income to pay rent.
The rest of my rides had gone well that day. My rating went up, and many people tipped me and gave me custom reviews for great service. It seemed like Joe might have even left me five stars too! But I refreshed my phone later in the day to see that I had my first one-star rating ever. If a four-star rating is shorthand for "go fuck yourself," then you can imagine how an Uber or Lyft driver interprets a one-star rating. My average rating instantly dropped from 4.9 stars to 4.83 stars.
Of course, I'm just assuming Joe was the person who left me one star. Perhaps one of my other riders on that day hated me in secret. As an Uber or Lyft driver, you have two types of riders: people who like to talk and don't like to talk. My typical etiquette is to field out a rider with a couple of standard questions like "how are you doing?" and then build off from there — but if the responses are terse and the rider is clearly on their phones busy, I won't push the conversation. Otherwise, I love to talk because it makes time go by faster.
Joe wanted to talk, he just didn't seem to like me nor my car that much. And I understood — he was going to his chemotherapy treatment and seemed to be having a pretty bad day. But since Joe gave me 1 star, my rating dropped to 4.83 stars. It seems pretty good, but is actually low for most Uber driver standards. I had to fight and bend over backward driving for the next week to raise it back to 4.9 stars, where it currently is.
My ride with Joe taught me a lot about relationships in the service industry. For one, don't take things personally. Again, Joe was clearly having a bad day. I probably wouldn't have a good time going to my chemo treatment either, so I understood it and then moved on despite Joe being my least pleasant rider ever. And I get it — just because someone is having a bad day doesn't give them license to be an asshole.
Here's the truth: you won't please everyone. I'm someone who tends to be likable, amicable, and agreeable. I hope my Uber and Lyft ratings convey that. Despite not being the best driver and having some more aggressive lane-change maneuvers to get around a big city, I think it's safe to say people tend to like me. I always try to engage and listen and make people I'm with feel important.
However, not everyone is going to like you — and Joe was the perfect example of that. I reflected for about a minute or two about everything I did wrong that ride and what I could have done differently. But then I realized there was nothing I could have done better. Sure, I later went to the gas station to vacuum my car (which didn't do much), but nothing about that ride was different than many rides I've done.
And for those of you who have had bad experiences with a rideshare driver, remember they're people too. Yes, you're paying them, but much of the fee goes to a booking and service charge to Uber or Lyft. From the average ride in the city, it wasn't uncommon for me to make less than $4 and the rider to pay over $8. The job was often tiring and draining, and the one redeeming part of every ride was the interaction with the rider. Rideshare drivers work hard to make ends meet — and a little empathy and understanding goes a long way to make their days better.
Photo by Humphrey Muleba on Unsplash
Originally published on October 12, 2020 on P.S. I Love You.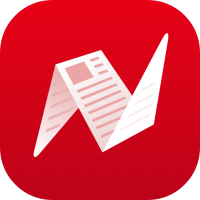 This is original content from NewsBreak's Creator Program. Join today to publish and share your own content.