I was much luckier than my older brother.
Seven years younger, I was born in the United States, didn't have to struggle through as much financial hardship or hunger, and didn't have to move as often.
My parents, without often acknowledging it, treated me better than they treated him. They gave me more freedom and independence, while they were always on his case about how to get his life together.
All the mistakes my parents made raising him became lessons they used later when raising me. They learned to not force-feed me, and not to hit me; and they didn't expose me to as much of the familial and marital strife my older brother was exposed to.
My brother always knew I was the lucky one — that was probably why he messed with me and teased me when I was younger. When we got home from school was usually when he tried to beat me up.
In one instance, he pushed me down the stairs in a wheely-chair. In another, he told me that if I jumped from the top of the stairs, I could fly. Six-year-old me believed him, and then I ran to the end of the stairs and jumped. As I ran down the stairs at full speed and jumped, my brother would stand and wait in the middle, and trip me into midair.
While these acts might be natural sibling rivalry, my brother definitely wanted to send the message that I was the lucky one. I always got my parents' attention at his expense.
My family moved all the time. We moved almost every year until I went to high school. He moved almost every year, however, until he went to college. Never did my brother have a stable school to call his community, and very rarely did he see a point in making friends if they were going to be gone the next year.
As we've gotten older, I'm much better off in a lot of ways. I haven't had as many hardships as an adult, from mental health issues to being unemployed for long stretches of time. My parents started to pay him more attention as we got older, but it was always with a fixer mentality. How could my brother be fixed? How could he stop screwing up?
I can't imagine what it was like for my brother to hear solution after solution offered by my parents about how my brother could get his life together. At that point, the roles were there: he was the scapegoat. I was the golden child.
"Why can't you be more like your brother," they ask him. "Look at him. He makes money. He works. He's making something of himself. What are you doing?"
Honestly, I could leave my job, not be making any money, and spend all day playing video games and going to the bar with my friends. My parents would still say similar statements to him.
"Why can't you be more like your brother? Look at how social he is. Why don't you have many friends you can talk to?"
I wish that those statements are a stretch. They are not. I have heard them with my own ears.
What am I supposed to do when I'm at the table? What am I supposed to say? Am I supposed to stand up for my brother? Why do I find it so hard to?
My brother and I are both grown adults now, and it's true that he should be able to take care of himself and be independent the same ways I am. But he's not me — why is my family constantly expecting him to be more like me?
I wish my life wasn't used as a metric of comparison to shame my brother for his failures. And yet I don't know how much control I have over that reality.
These days, I chat with my brother more than ever. It's usually over the very daily things, discussing the Coronavirus or what daily life is like. We talk about how life was much harder for him, how God gave him a much harder hand than I was given.
One time, in a frenzy and panic, my brother asked me to forgive him for the various times he beat me up, teased me, and made my life miserable when he was around. He told me that I didn't deserve it, that his behavior wasn't acceptable and he didn't know what he was thinking at the time.
I forgave him because he was my brother, and I love him and respect him.
The cycle of scapegoating and having a golden child — well, maybe we both would have been better off if we were treated equally. And yet it's impossible to treat your kids equally. They're subject to different environmental conditions and life experiences.
As the younger, golden child, I was the lucky one. I feel guilty that I was, but now, maintaining a strong relationship with my brother, talking with him frequently and letting him know that no matter what, we're both in this together, is one step towards absolving my guilt as the golden child.
Forgiveness was another step. One day, I hope we can talk about it.
Photo by juan pablo rodriguez on Unsplash
Originally published on April 29, 2020 on P.S. I Love You.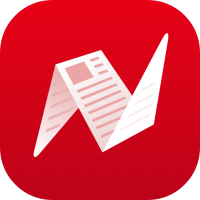 This is original content from NewsBreak's Creator Program. Join today to publish and share your own content.