Consistency comes from the Latin word consistentia, which means to stand firm. But we realize that being consistent in a habit, especially a new habit we're trying to form, like staying in shape or reading a certain amount of pages every day, is much easier said than done. I have also found that the most respected leaders tend not to be the most charismatic, competent, or even those who are the best at their jobs; it is the leaders who show up every day and keep doing their jobs and leading by example, even on their bad days, when other people don't.
The art of being consistent and showing up to your goal or obligation is something that I search for because I am someone who rides peaks and valleys. I use mantras to motivate myself like "Ryan, you do this every day, and you can do it today." But I have always sensed something wrong with forcing myself to trudge through something I have absolutely no joy doing just because I do it every day. The art of consistency is to find that joy with the obligation itself.
Any runner, myself included, can tell you how terrible running feels when you've taken a couple weeks (or months) off, and you go on a run again. Running for four miles after weeks off makes your knees feel like they're about to break, your Achilles about to tear, your undiagnosed asthma coming up again, and a cramp terrorizing your stomach like you just chugged an entire stream of water. That first run back, as any runner can attest, usually leaves you feeling like absolute garbage.
But then the second run is easier, and then the third run is easier. Soon, you'll be working out at paces you couldn't possibly have managed one week ago. And that's the power of consistency. I know that's the power of consistency as a runner because I'm familiar with the drill and have been through it many times before. And in that drill, I know that there's hope for a better outcome in the future if I stay patient, hard-working and consistent. God has shown me that's the way to pursue my Christian faith as well, to not be focused on short-term negative outcomes but rather on the glory and redemption that is to come.
Paul tells us in Ephesians 4 to "talk in a manner worthy of the calling to which you have been called, with all humility and gentleness, with patience." He tells us in Galatians 5 that "the fruit of the Spirit is love, joy, peace, [and] patience."
However, you cannot wait effectively if you don't engage in the first place, and this article is about just that: engaging. And the prerequisite to effectively engage with anything in the first place, work, family, or friends, is to be consistent and show up. I will be honest in that sometimes I only call or text my parents once a week or even once every several weeks. That is me not being consistent and showing up and not effectively checking up on them as well as keeping them up to date with how I'm doing.
And if I want to build better communication with my parents, then, well, the key is to show up and be consistent with communicating.
A blog on Dream Conception tells us that to reach our goals, "you have to be emotional about them. It has to be your ideals!" We need something meaningful to be consistent and show up for, or what's the point? I'm not just going to call my parents because the voice in me tells me Ryan, you know you're supposed to call your parents.
By no means! There needs to be a voice in us that reiterates meaning and purpose, the voice that tells me you love your parents and need to get back in touch with them, or the voice that tells you, when you find yourself needing to get back in shape, that being fit is really important to improving myself and making me a better person. Because it is that voice that will reinforce us and motivate us to stay consistent when we have pitfalls and shortcomings.
Just going through the motions means that when something is optional, like going to the gym, we can just give up on it because it didn't mean that much to us in the first place.
"Being consistent is the difference between failure and success," Dream Conception tells us. "If you cannot keep a consistent level of pushing towards the goal, you will likely fall back to your old habits, and simply give up."
And I see these patterns firsthand as a teacher. I am a summer school teacher for 10th grade English in Baltimore, and I see clearly that my most successful students are the ones that simply show up and do the work. Working in an inner-city environment with lackluster public transportation means that many of my kids take upwards of several hours to commute to school on a given day or have circumstances at home or work (several of my kids work multiple jobs) that make school a low priority to them.
That isn't to say that I blame the kids who don't always show up, because it's not their fault. Problems like poverty, inadequate public transportation, and dysfunctional family structures are societal ills, not the responsibility of underprivileged Baltimore kids.
But persevering and being resilient in spite of those struggles matter.
I try to reiterate that to be an engineer or chemist or nurse or mechanic, you're going to have to graduate from high school, and for most of those professions, you're going to have to go to college and pursue more education. You're going to have to read and write well. My students, when they know that showing up and being consistent with summer school is key to their futures, become engaged and put in the work to improve, day in and day out.
And I have seen many of my kids turn the corner, show up, and improve even when the odds were against them.
Winston Churchill once told us that "success is not final, failure is not fatal: it is the courage to continue that counts." There is also the proverb that Rome wasn't built in a day, and I add the adage that we must use that knowledge to chip away at our goals.
So whatever you do, wherever you are, remind yourself why what you're doing has purpose and meaning. Remind yourself why what you're doing is important to you, to God, and others.
And then have the courage to continue and keep going.
Originally published on August 18, 2019 on Better Marketing.
Follow me to see more articles like this.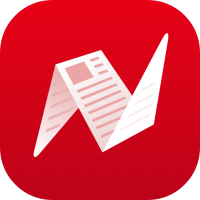 ...