When Kauai opened back up to tourism in April 2021, there was a fair mix of both excitement and apprehension. After all, the virus hadn't gone away. Instead, the world had become immune to the continual media reports and the constant barrage of studies. 
However, much has changed since April, as I write this at the end of September. The Delta variant of the virus has deviated entire communities across the world. Here on Kauai, our daily numbers have an average of 28 new cases per day- the lowest of Hawaii's islands. 
However, it's not zero. We're a relatively small community that makes most of its livelihood by catering to tourists with food, lodging, and activities. As someone who works in the tourism industry, I've mixed feeling about what's best and for whom: my family or the community?
Nobody wants to close the state down again. Even the governor's gone so far as to "ask" people not to come to the islands as a precaution against the spread of COVID. But, alas, that hasn't happened. Our only saving grace right now is that schools are back in session worldwide; thus, the number of visitors has subsided. 
The question still stands though, at what point does the county or state leadership decide to choose its citizens' sources of income or their health? Unfortunately, I don't have that answer, nor does anyone else, it would seem. 
My opinion, while indeed not popular, is to decide in favor of health. With people coming to and from the islands, not unlike tourists in Las Vegas or Paris, we, individuals, are the cause of continual upsurges. Perhaps sad, but it's true. It's a double edge sword; no income equates to no health insurance and the likes. 
So, while I'm not too fond of the prospects of losing my job — because that's exactly what will happen — I'm even less excited about the continual run of COVID. I vote family.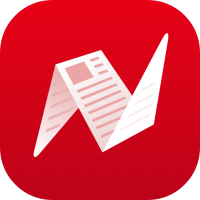 This is original content from NewsBreak's Creator Program. Join today to publish and share your own content.