I've been away for a bit, and I apologize for that. I took a new job and started volunteering my spare time writing for another project. That said, however, I'm here to add part four to this series for the transitioning military member. Today we're going to discuss the idea behind "reinventing" yourself.
The practice of becoming a new you isn't new. But, for those of us/you who spent the better part of your life in the military, change can be hard. I'm not here to calm you and say it'll be easy. And for those of you who think you're good, that's awesome. Unless you have a job already secured, though, you're not ready either. 
I write these words from my own experience. I thought I was a shoo-in for a lot of jobs. I was a sure fit for ZERO jobs in my first five months out. Today I have the benefit of hindsight and some newly acquired civilian thoughts on the process. 
Again, if you've secured a job before or upon departure from uniform, there's no immediate need to change, and I sincerely wish you the best of luck. However, if you're one of those, like me, who were either getting no rejections/feedback at all or what seemed like one rejection after the other- this is for you.
Figuring out who you need to be - are you that person now?
This is not some existential exercise to figure out who the hell you are, so worry not. What I mean is, when you look at the job market, your skills, and your willingness to do something different, what is it you see? Are all three of these aligned? Can you honestly say that your skillset is specific to the market you're looking at? Don't think as if you're still in the service; on the outside, they do indeed care if you're the right fit. 
There is no -ish in the current job market. You either have the skills required for a job you're looking at, or you don't. The person, many of the companies, are looking for right now are those who they don't need to train. They've had over a year of people not being at a desk to do the job, and they want someone there to do it today. If you're looking for a remote job, it's even more stringent on the necessity of skills. 
For me, I thought I was going to be an Emergency Manager upon exiting the service. In fact, I seriously thought I was overqualified for many of the positions I was looking at. I was a Certified Emergency Manager with fifteen years of specific experience and training in nearly every aspect of real-life emergencies. HOWEVER, none (less that of my CEM, which is a civilian certification) of it mattered. I was looking for positions that were at local municipalities or towns that wanted someone with local experience. 
I did land one interview with Health and Human Services for the Regional Emergency Manager; however, that quickly went south when I couldn't answer some of the precise questions about the past missions of HHS. On paper, I "could" have been the one they were looking for, but my own words sealed that deal against me. Hindsight being what it is, I'm glad I didn't get the job. That was two months before the pandemic started. Talk about dodging a bullet. 
After four months of repeated "no" or no contact at all, I paused on what I was doing. Or rather, what I thought I wanted to do. In my mind, I thought I could be an Emergency Manager, Project Manager, sales clerk; hell, I even started looking at maybe becoming a barista. It didn't matter to me. I just wanted a job. But putting all of my cards on the table, so to speak, I saw it right in front of me. This is what I did.
Figuring it out
When it came to the point that I needed to "reinvent myself," I was truly lost. I was down the road of depression, thinking I was failing my family. The stress between my wife and me wasn't just my imagination- my anxiety was stressing her out, which stressed me even more—time to put pen to paper.
I took out a pen and started writing down the skills I had. I won't try to recreate the list; that's dumb. It's safe to say that I listed all of my Coast Guard training, civilian training, and relevant free online training (Udemy, LinkedIn Learning, etc.). I jotted down some of the mid & entry-level jobs available on Indeed in another column that day. In a third column, I wrote out some of the traits I knew I had or could have if I needed them: desperate times, desperate measures, and all that.
In the end, I crossed out over half of the list of 60+ items I had for training (I did a lot of Incident Command System (ICS) training). I'm not sure what came first, me realizing I didn't want to be in the emergency game anymore or that I couldn't. It matters not. It was off the list, and with it, all of that past training that I did.
However, what remained on the list profoundly affected me as I read over what was left. As I'm sure you know, I'm a project manager by trade now, and I'm all in. The list I had left was all PM traits and training. I already had my PMP, and aside from the actual "emergency" part of the emergencies that I managed, I was just a Project Manager with their hair on fire. I Googled, no kidding, "traits of a project manager." This was the first site I found. And I hit the mark on all of the ten items.
While I didn't think of myself as "just" a project manager in the civilian world, as I started looking around, I thought, "this looks easy." Not to sound cocky, but if I can do the same job with things on fire, trying to stop people from dying, and helping to plan the logistics to pull it all off, well, I could manage a meeting to keep people in line with the task at hand.
The point of this narcissistic rant is to show you how I did it. First, I compelled myself to change my end goal. I wanted a job; no, I needed a job. I had the skills, but I needed to align them first, then built the resume to match it. 
Snap, the resume
If you've read the previous parts of this series, you'll have read about turning your military titles and experience into a more elegant (for the lack of a better word) read. For example, I had the title of "Chief, Incident Management Division," but what's that mean? One could think about it and figure it out, yes. The goal, however, is not to make the hiring manager or human resources (alas, the automatic resume processing systems) think- it's to tell them outright.
Chief, Incident Management Division = Program Manager, Incident Management Division (check out my resume page to see what I mean)
This isn't an exaggeration; it is "civialin-izing" it. The same goes for the job description; you need to make it a quick and understandable read. My advice, have someone who's not affiliated with the military in any way read it. It's amazing what they'll find. You can't use your spouse. They are too indoctrinated into the system. Facts.
You, yourself (on social media et al.)
Once you've figured out what you want to be when you grow up, you need to be that person. So if you have an online presence, and you should, you need to make sure it matches what you're aiming to do. 
For instance, if you're on LinkedIn, your previous job titles there should match your newly created resume persona. [Caveat to this, if there is no way to convert it, don't. If you were "just" a boarding team member or a senior dishwasher a few years ago, let the facts remain. It's hard to sugarcoat something like that. The interview is where you can address this if needed.]
Start following pages in your industry of choice and interact (minimally at first).
With the space near your name, I recommend highlighting your certifications and goals (at least until you get a job).
If you have the type of certification that you can put after your name, I recommend doing that. (I personally don't have that after mine right now. But if you see it, it's an indicator of when I'm looking for a job.)
Side note for LinkedIn, if you use the "open to opportunity" overlay on your image, don't waste the space in your little bio area to repeat it. Do make sure your photo is a professional one too.
The same goes for Facebook, Instagram, Twitter, etc. (Not sure about Tinder, though…). If it's an extension of you and someone can search and associate your social accounts with you, they need to be in sync and portray what you're going after. They do look too. If not the hiring manager, your future co-workers do. They knew everything about me before I even opened my mouth.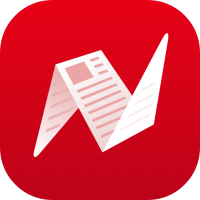 This is original content from NewsBreak's Creator Program. Join today to publish and share your own content.