Today we're going to talk about resumes. Today's resume is an aging evil that a majority of the world won't let go of. While I understand why we need them, I don't understand why we need them. That said, we're going to go down the rabbit hole of the standard resume. Next post, we will cover the basics of working your online (LinkedIn, Indeed, etc.) resume/profiles.
Before we go for it, I wanted to let you, veterans, out there know that I've been reviewing veteran resumes for free for a little more than a year. If you'd like me to take a look, drop me a line.
This article is based on my personal experiences. There are dozens of different formats you can use, just look at the template library of Microsoft Word. However, that doesn't mean you need to get crazy, colorful, or loud on your standard resume. If you're a visual designer, or perhaps an advanced coder, well, you're in the wrong place. This is for those who are working to land a normal job. This is the standard resume department.
Before I jump into the "this what I would do" diatribe, I'd like to recommend a book that helped me. Check our Marc Cenedella's Ladders Resume Guide (and his Ladders Interview Guide). Both of these are short reads, really. You might also want to check out this page by Ladders on the 2021 trends for the resume.
I will start by putting my first resume, from 2019, that I built after my transition course (and reading the above book for the first time). The second (right) is my latest resume. I've since read that book about four times.
While they look similar, there are a few minor tweaks that I've made over the years that seem to work. However, if I may, let's take a quick step back. Recall in part one when I started working on translating from the military's Statement of Work to civilian terms? Well, we (or rather you) need to go back and do that again.
When you look at your job responsibilities and your position's Statement of Work, you need to pick out the data to meet the persona you want to portray. Using your experience as a great oratist and PowerPoint Ranger will not do much for you if you're applying for a lead mechanic's position. Pick and choose those duties, projects, and jobs that keep in line with the job you're applying for. If not, your resume is likely to be placed into the round file.
Once you've chosen the path you want to take with your resume, it's time to maintain focus on that path. I'm going to go top to bottom of my 2021.2 resume (you can download the PDF here if you want) and discuss what each area is for. It may seem self-explanatory, but I'm also going to explain why I do it the way I do.
What's in a file name?
Another fantastic resource I found for today's resume is Reddit (r/resumes). That's where I got this little nugget of information. A hiring manager from a Fortune 500 (self-proclaimed) reminded everyone subscribed to that sub (236k as I write this) that you need to have your name in the file name. It seems so simple as you read this, I know. However, I was in the idiot category for some time. Changed from/to,
For my resumes, I keep the version number in the file name too. For the one above, 2021.3 is the third revision of my 2021 resume. I also keep it up to date; you never know what's next in your career. [Case in point, as your read this, I'm on my second week of a new job in Kauai... most unexpected indeed.]
Length. It'll make you or break you.
Monster.com, one of the oldest job-seeker sites out there has some great advice on this,
The presiding belief is that if it's too long, you risk a hiring manager not reading the whole thing; if it's too short, you might look like you don't have enough experience.
Monster.com
Check out Monster.com and Indeed to get a sense of where yours should be. That said, my personal recommendation is two pages (for a non-GS Job resume). I also suggest only going back ten years of listed experience. There is a massive caveat to this; however, be sure to read the specifics for each job posting. I've seen some state, "Your resume should be no more than one page," and I've also read the requirements of listing professional experience going back 15 years.
In general, you're pretty safe with 10 years of experience and two pages.
Fonts, of the non-fancy type.
I like to be "fancy," or at least fun. It's just how I am. However, when it comes to your resume, KISS is golden (that is, Keep It Simple Stupid). While HR types could probably (maybe?) care less what your font style is, many of the current applicant tracking systems (ATS) used today will disregard your resume if it doesn't look "standard."
So, what's the standard? The current standard in the business world is Times New Roman or Arial and a font size of 12. Also, please don't mess with the margins; keep it a 1-inch all around.
Top to bottom, here are some suggestions.
After getting your resume format settled on, it's now time to start the writing. Again, these are my opinions and tips that worked for me. Your job type, requirements, and personal preferences will overrule anything I write.
The first thing we're going to do is add your name to the footer, only if your resume is two or more pages. This way, if they print it one-sided only, your name will still be visible.
Next is your name a the top. This, I suggest, should be size 14 and bold. It's simple, but it'll draw their eyes to your name. Below that, we want an email. Keep it professional(ish). We don't want "hot_dad@xxxxxx.com" or "sexy_lady@xxxxx.com."
List a phone number where they can contact you. This should be a number you can personally answer. I don't recommend using the mainline of your current job.
Last, we'll want to show the fact that you have a professional online presence. If you don't have a LinkedIn page or a personal resume page, you need to make one. I'll be covering this later, but I suggest you get on that ASAP.
A Summary or BLUF.
Just below our contact info, we're going to write a summary. Above you'll see on the left resume that I used this area to write out keywords that an ATS might pick up on. It didn't work for me. Some experts will suggest this, and you can use it you want. However, I'd personally recommend using a Bottom Line Up Front (BLUF) approach: this is what I have behind me/what I've done, what I can do, and any little tidbit that may be relevant, such as Military Veteran. Here's my current BLUF:
A program manager with 10+ years of experience creating and optimizing programs through partnerships and data-focused processes. To date in my career, I've managed program budgets exceeding $2.5M and led national/international projects to align both governmental and business priorities with positive results. I am also an Agile certified PMP and a U.S. Military Veteran.
It's a pretty straightforward tactic I liken to the 30-second elevator pitch. In short, this is what I can do and what I bring to the table.
The Meat (aka Work Experience)
Now that we've caught their attention, we need to give some examples of our BLUF. First things first, while you should constantly tailor your resume to the position you're attempting to fill, the examples I've given above are/were my "general" resumes. That is, this is the one I will hand out or send or link to. And while I shouldn't admit it, I've only really tailored my resume a handful of times. I don't want to sound lazy, but it's hard to do all of the time.
That said, when it comes to a cover letter, you better tailor that. It does make a difference.
Before we get to the actual writing, I'd like to suggest this page by Indeed (here's another I found). Please take a look; it's a list of action words/verbs that you SHALL use to spice up your experience. Here's a quick example:
I oversaw several meetings on the bottling project and led a tour of the plant.
Facilitated an ongoing meeting series for a unique bottling project. Further planned and personally executed a tour of the bottling facility for stakeholders.
These two are the same thing. And while shorter is better (usually), I chose to use some words to explain precisely what I did in this example. I facilitated, planned, executed said plan, and I did so for the important people- the stakeholders. Again, shorter is almost always better. However, if it means cutting your worth short, take the longer road to explain precisely what it was that you did.
Using these types of words is imperative. You didn't just tell people what to do; you conceptualized a plan and instructed individuals and teams on how to execute the plan. Personally, taking ownership of the "thing" is what we're trying to show here. You don't just do something; you DO something.
The formatting is important too. I don't have a magic formula, but my current way works. Here's what it looks like:
U.S. Coast Guard (Bold, quickly draws the attention to the company/service name)
Month Year - Month Year, City, State (We don't need the exact day. Just something like June 2019 - July 2021. However, remember to be consistent in your date format. Don't have Jun 2019 - August '21. Spell it all out or don't, use the whole year or don't. But stay consistent.)
Title at that job/position (This is a weird one for some. While it's always recommended to use your actual title, you may need to civilian-ize it a bit. If you do, be sure to let the reference you may use for this job know what you did and why. An example of this can be seen on my own resume. My first Coast Guard job listed is Deputy Program Manager, XXXX. My actual title was Deputy Incident Manager, XXXX. While an incident manager sounds neat, I had to change it up while looking for a program/project manager job. An incident manager sounds very emergency manager-ish. And it is. It's also a program manager. Just keep that in mind when you're looking at the title of your job).
The first bullet is italicized. This is a quick two-line description of my function in this job. (This is something I accidentally started doing. And I liked how it turned out. Thus far the ATS' seem to like it too.)
This and the next few bullets are standard fonts with highlights of the position/job I did.
So, here's what mine looks like:
U.S. Coast Guard
June 2015 – August 2019, Portsmouth, VA
Deputy Program Manager, Incident Management Section
Lead manager for Eastern U.S. emergency programs; search & rescue, pollution, incident/event.
Successfully expanded management role from three to five major programs; including six incident teams with 250+ deployable personnel.
Again, I only recommend going back ten years' worth of job data. Each job listing should show the biggest nuggets that may mean something to a new employer. Job duties that deal with large groups of people, money, or deadlines (so long as you make them or have a good reason you didn't) are significant.
List your Education.
This section is relatively easy. Take note that not all ATS' pick up on education for some reason. I'd give it about a 50/50 that your listings will be picked up. No big deal; you'll often be able to add them manually.
For the resume, you'll want to show your highest degree obtained first and work backward. If you have a college degree, don't list your high school. However, if you have no college, you'll need to document that you went to school, so put your high school. Also, if you're the type who's always tried to one-up your peers and now you have eight degrees, there's no need to list them all (you can if you wish). Just list the most relevant to the job for which you're applying.
The standard education block has to have at least the following: name of the institution, type of degree (MS, BA, Ph.D., etc.), name of degree (Basket Weaving, Rocket Sciences, Computer Programming, etc.), dates attended, and the school's location (even if it was online, find the schools physical location). Here's what mine looks like:
American Public University System, Bachelor of Art, Intelligence Operations Studies
2007 – 2011, Charles Town, WV
Certifications, post 'em if you got 'em.
This is something that's not covered with many other people, books, or sites: the power of the certification. For those of us (yes, myself included) who don't have several degrees or have old degrees (also me, I got mine ten years ago), this space in time (concerning your resume) can be filled with relevant certifications.
Case in point, via a Reddit thread, I was conversing with a high school senior who didn't want to go to school and was seeking advice on getting their PMP or other types of training. And while many management jobs (when hiring from the outside) require you to have a degree, many senior technical positions don't. So long as you have the certifications the company is looking for, you may get a look.
Also, remember that not all certifications are looked at the same way. For instance, while I love Udemy for learning on my own, receiving a certificate from its courses (in most cases) isn't going to have any weight. Stick to LinkedIn Learning, Coursera, or industry-standard programs (PMI, IAEM, etc.). Certifications from real schools also carry weight on a resume.
However, a word of caution on certifications; if it can't be proven that you've obtained said certification, consider finding one that can. I know for a fact that some employers will look up stated credentials. I also know at least three individuals who lied on their resumes concerning certs. Two were found out before they got an interview; the third was found out on day one of their job when they didn't know what CLI stood for (Command Line Interface). It's not worth it, and if you're looking to work in a small industry, it can have dire consequences down the road.
Final Tidbits to Consider.
I'm not trying to insult anyone's intelligence here, but sometimes we all miss the little things. Here are some items you need to remember as you write this out.
Numbers; numbers of one to ten should be written out (one, two, three, etc.), and any larger number should be a numeral (11, 12, 13, etc.). There are two exceptions to this; the first is when the number is part of the name. Such as 2nd Battalion. You could write Second Battalion, and while technically correct, it's not. The other is when describing something. For example, "Organized several hundred (or hundreds) volunteers to..."
Proper Punctuation, Grammar, and Spelling; if you thought your teachers of the past were harsh on your punctuation or grammar (and spelling too), a job recruiter or hiring manager would be far worse, especially if you're looking for a management position. If you can't spell or use your words properly on this two-page document, how will you manage a team or write proper instructions?
Do Not & Education; while it may be true that you did all of your studying for your degree via the internet, there is no reason to note that your degree is from an online school. We're not lying here. If you're asked about it on the phone or in person, you tell them that the degree was done online (100%, 50%, etc.). People's biases get triggered when they see that people completed their degree online. It's a fact; you have to figure out how to navigate that.
If you can't explain it, don't use it; this may seem simple, but it trips people up all of the time. Anything you put on your resume is open to questions, and if you can't answer those questions specific to the entry on your resume, at the drop of a hat, don't use it. This is where the herd is thinned out, simply asking someone to explain, "it says here you managed a budget of $50 billion, what was that for?" If the answer is convoluted or "well, actually..." don't use it.
Acronyms; it's not wrong to use acronyms. However, if they are not standard in the English language (e.g., etc., ASAP,) you need to spell them out at least once. Even if you're applying to an industry that should know the letters you're using, always assume that at least one person in the hiring chain is not part of that traditional culture.
Consistency and Uniformity; it may sound petty, but "if you can't even organize a two-page paper with information about yourself, make it look nice, and maintain a consistent style of writing... well, you may not be the right fit for my company."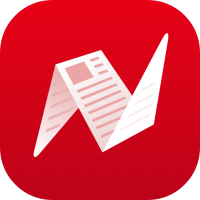 This is original content from NewsBreak's Creator Program. Join today to publish and share your own content.