Cryptocurrency has become one of the most popular forms of digital currency over the past few years.
With more than 10,000 different cryptocurrencies in the market, investing in this digital realm is the next best thing. Crypto investing is quite similar to traditional investing, however, crypto is far more volatile and unpredictable.
Regardless of the market fluctuations, cryptocurrency can be highly rewarding and individuals can make profits with their digital money. This is one of the main reasons why investors are flocking towards the crypto market as it offers many advantages.
However, investing blindly will cost you money and hurt your wallet. That's why understanding the crypto market and finding the right tools for the trade is important for your success.
What is Cryptocurrency?
A cryptocurrency is a form of digital payment that is used to purchase goods and services online through a secured online ledger.
The biggest advantage of using the payment option is that it is not centralized by any government. This means that you can make payments or transfer money online without any third party.
You exchange real money for an online cryptocurrency that is saved in an online crypto wallet. Here are some exciting stats about the crypto market that shows it is still not too late to start investing!
How Do I Invest in Cryptocurrency?
Follow these steps to invest in cryptocurrency today:
Step 1: Select Right Crypto Exchange
The first step in crypto investment is choosing the right crypto exchange platform. This will allow you to buy, sell, and hold your currency easily.
There are several factors that you must consider before choosing an exchange such as fees, storage, security features, and so on. These will help protect your asset from any unwanted troubles in the future.
In search of a crypto exchange? Check out some of the best crypto exchange in Australia that can boost your trading game.
Step 2: Open a Trading Account
Once you have chosen your crypto exchange, it is time to open a trading account on your selected platform. Remember each crypto exchange platform has its own set of rules, policies, and ways of functioning.
So make sure that you read all the policies carefully. You will be required to submit some documents which will be verified by the platform before you set up any payment option.
Step 3: Fund Your Account
After you have opened all the accounts and verified your credentials, you can now add money to your crypto account. The money can be easily added from your bank account into your crypto trading account.
Some trading platforms may have a waiting period before you start purchasing any digital currency. Above all, make sure that your exchange and trading accounts are linked before funding money to your account.
Step 4: Buy Your Prefered Cryptocurrency
Now that you have completed all the above steps, you can place an order for the desired cryptocurrency you want to invest in. The process is quite simple on all platforms as you would have to choose the order type, enter the number of crypto coins and confirm your order.
Some of the most popular cryptocurrencies in the market that you can consider are Bitcoin, Ethereum, Binance Coin, Tether, and so on. You can then begin implementing your trading plan and invest in the right assets to build your profit.
Step 5: Store your Cryptocurrency
Storing your cryptocurrency securely is one of the most important steps when investing in crypto. You must choose a personal wallet to store your funds as you will have more control of your wallet and reduce the chances of being hacked. While some exchange platforms offer a wallet feature, they are susceptible to cybercrimes.
There are several crypto wallets in the market that have unique features which can work for you. The two types of crypto wallets are hot wallets which are online and cold wallets which are paper.
Are They a Good Investment?
One of the biggest reasons why investors consider cryptocurrency as a good investment is because they believe it is the currency of the future. Some investors may consider cryptocurrency as a short-term investment while others focus on long-term investment for future benefits.
Another reason why cryptocurrency is a good investment is that it offers anonymity and provides more security. It allows individuals to protect their assets securely in a digital wallet, which is hard for hackers to tamper with. This ensures that your assets are safe and secured.
Due to the decentralized nature of crypto trading, you have complete control over your investment. You can hold and/or sell them according to your preference. Without the third party or middle man, individuals pay zero to no fee and even avoid substantial exchange rates.
Traditional markets are open for a limited time during the day, whereas you can access your crypto assets anytime as it is open 24/7.
That means it offers flexibility to traders to plan or alter their strategies any part of the day. This helps increase the potential of gaining wealth and helps traders diversify their portfolios.
Conclusion
Investing in cryptocurrency is the latest market trend as many people and countries are accepting it as digital payments. If you haven't already, it is still not to late to become an crypto investor.
Bitcoin is by far the biggest cryptocurrency in the market right now. If you are interested in investing in cryptocurrency stocks make sure you abide by the laws of your country to stay on the right side of the law.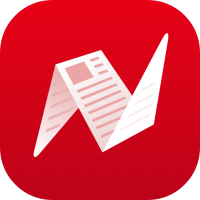 This is original content from NewsBreak's Creator Program. Join today to publish and share your own content.