Having a healthy heart is crucial if you want to live a long, robust life. That's why you need to make sure it gets all the tender loving care it needs. Thankfully, doing that is simple and easy. Just follow the tips listed below and you're good to go:
Eat Right
If you want your heart to stay healthy and strong, then one of the best things you can do for it is give it a heart-healthy diet. Start eating more fruits and vegetables if you haven't yet. You should also include whole grain foods in your meals and snacks from now on.
At the same time, you should limit your saturated and trans fat intake, and refrain from putting too much salt in your food. For good measure, you should control how much you eat as well. You can control food portion size by eating more low-calorie staples and less high-calorie ones.
Exercise Religiously
Next, you need to regularly engage in physical activity to ensure optimal cardiovascular health. To that end, you need to hit the gym and do a dumbbell back workout as well as other strengthening excercise as religiously as you can. But don't fret if you can't go to your nearest gym for one reason or another. You can still work out from the comforts of your home. With so many exercises available on Youtube now-a-days, finding the right ones is easy enough to do.
But if you still don't have time to do that, you can just jog or take a walk in your neighborhood. Or you can take out your bicycle and give it a spin. You can even bring your dog with you to make things more fun (and so your canine can exercise, too).
Get Enough Sleep
Your heart is responsible for pumping blood and oxygen throughout your body. By getting enough sleep each night, you'll give your heart time to recover its strength for the next day. In contrast, sleep deprivation will lead to many heart problems, some of which could be fatal.
So make sure you catch enough Z's every night. Make sure you hit the sheets at a fixed time, and try to get at least eight hours of shut-eyes. You'll also need to make a few lifestyle adjustments to ensure you fall asleep right away. These include turning off your electronic gadgets an hour before and not eating certain foods.
Quit Unhealthy Habits
Additionally, you should forgo certain habits that can lead to heart problems in the future. These include smoking, drinking alcohol, eating out every night, and many others.
Breaking these and other bad habits will help prolong your heart's health, allowing you to live your life to the fullest. So do your best to undo them while you still can. And while you're at it, replace them with habits that are good for your heart (like the tips on this list).
See Your Doctor Regularly
Last but not least, check-in with your doctor to have your heart examined regularly. Yes, it will take time, money, and effort on your part. But by investing in a good doctor, you can better ensure your cardiovascular health. Besides, dealing with heart diseases is more expensive than preventing it.
If you don't know a heart specialist, then you could always try going to the Rochester Medical Center. With their Rochester imaging center and other healthcare services, you can rest assured that you're in capable hands.
Mind Your Heart
Maintaining great cardiovascular health starts with you. By following the tips listed above, you'll make sure your heart stays healthy and strong, as well as let you live a full, happy life with your loved ones.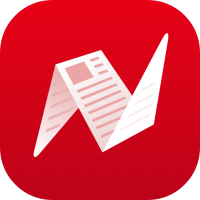 This is original content from NewsBreak's Creator Program. Join today to publish and share your own content.