Using the Internet can't make you do away with the websites. And as you visit a particular site, you may appreciate its colors, structure, informative content, and easy navigation features. These and a lot more comprise everything about web design that could increase business profit. However, a great web design is as great as its designer. If you need a functional web design, then look for a company that possesses the required web designing talents. Doing this could truly change the course of your business big time!
How Can a Professional Web Design Company Help?
If you're certain to build or recreate your web design, then you can decide on these two options: (1) make your own through an online website creation solution, or (2) let a professional web design company build it for you. The former would take time and effort in learning the tricks of web design. If you can't afford to spend a lot of time doing this, then perhaps it's better to choose the second option. Below are how a professional web design company can benefit your business:
1. Customer Satisfaction. The team of Divi experts can make your website highly appealing and easy to navigate. They can make your content deliver a great impact to your visitor which results in a positive relationship. With their solutions, you may obtain visitors' active engagement, and needless to say, customer conversion without you lifting a finger.
2. Fix Maintain Technical Issues and Maintain Functionality. Customers repel websites with bad features. While colors and fonts are simple for a regular person to fix, delays in loading time and broken links aren't. Of course, this is contrary to web design expert services! There's always a solution for technical glitches for these professionals.
3. Search Engine Optimization (SEO). Web design specialists don't just focus on the appeal and functionality or usability of a website. They also fashion in a way that increases SEO ranking and web presence or visibility. Are you familiar with On-page SEO? Well, this is part of the world of SEO and web designing.
What is Responsive Web Design?
There are many different types of web designs applied by professional web designers. However, the type that greatly catches the attention of both target customers and business owners is the responsive web design.
Basically, responsive web design is an approach that allows a website to respond to how a user uses a site. The objective is primarily to make a site easy to view, read, and navigate on different devices. Actions like resizing and panning aren't required anymore even in devices like tablets and mobile phones.
In terms of video or image viewing, responsive web design is epic! Rather than waiting for these contents to buffer due to a slow internet connection, it's readily viewable but in lowered resolution.
It's essential for companies to know their target customers to help them choose the right type of web design. If for instance, your targets are unlikely to explore your website on smartphones, then maybe the fixed or fluid type works for you. But if you aren't really sure about anything, then you need a responsive web design that covers an array of visitors.
Time to Seek Help!
Time is your greatest investment in business so you should not delay anything related to it. But the thing is, perfecting a web design doesn't happen overnight. If you can't build an appealing website on time, don't you think you need assistance from an expert Web Design Company? Reach Digital can deliver the results that you need for your company. With our team of web design experts, your visitors can have the best web experience in their lifetime. Call us for inquiries.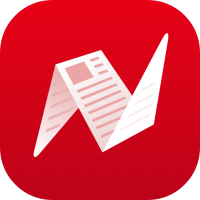 This is original content from NewsBreak's Creator Program. Join today to publish and share your own content.