Recently, there's discussions as to whether or not melatonin can affect dreams. There may be more to this claim than meets the eye. Dreams are a product of deep sleep, which melatonin enables. If it induces sleep, surely it must have a more widespread effect. This thinking has left many wondering why gummy bears laced with melatonin wouldn't cause nightmares.
Melatonin and Sleep
Our bodies naturally march to the beat of our internal clocks. Humans have an innate ability of knowing when to rise, sleep, and eat. However, they become thrown off-kilter when subjected to the following:
Electronics
Irregular sleep schedules
Working overnights
Melatonin deficiencies
Fortunately, the pineal glands in your brains naturally produce melatonin. This hormone powers your circadian rhythm, or internal clock, allowing for normalized functioning. In essence, your clock aligns your system according to night/day cycles, explaining why we sleep at night and work throughout the day.
The Importance of Vasotocin
Melatonin is just a cog in the machine. By itself, it won't cause you to sleep. Instead, it releases a chemical called vasotocin, which regulates your REM (rapid eye movement). As your eyes incessantly shift, you, in turn, will have a restless slumber. A study on cats has shown that increased vasotocin can decreases REM.
Several studies are underway to understand further this sleep-inducing chemical and its seemingly significant impact on quality sleep. Non-REM sleep is the deep sleep state in which we achieve true resting. Coincidentally, this is where your subconscious awakens, bringing on dreams.
Therefore, melatonin acts as a signifier, a conductor of an orchestra, if you will. It works behind the scenes, ensuring your body has enough rest, activity, and nourishment. All this chemical does is fire signals, triggering events to occur. So, no, melatonin does not cause nightmares. They're a product of why you dream, not because you dream.
Why We All Dream
As of now, there isn't any solidified rationale behind why we dream. Some speculate they foreshadow future events, while others hold fast to the theory that they're a means of storing memories. And then, others claim that dreams act therapeutically after a bad day, helping us internalize the adverse events.
What is clear is that those who take melatonin experience nightmares. We also know that those who don't experience bad dreams just as frequently. So, by taking melatonin, you aren't opening yourself up to night terrors. You're inviting deep sleep into your life.
Are You Looking for Gummy Bears Laced with Melatonin?
There are no better ways, or better-tasting ways, of improving your sleep on the market today. Each day, we have so many distractions, it's hard to find time to relax. With melatonin, rest comes easily and naturally.
All that's needed is periodic snacking throughout the day. Most melatonin gummies on the market will come with directions for proper dosage on their packages. On average, every six hours, you should eat 2-3 gummies.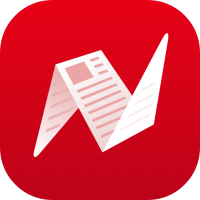 This is original content from NewsBreak's Creator Program. Join today to publish and share your own content.