When starting your business, the first thing you will need is a team that will dedicate themselves to build on the idea you have dreamt of. It's not an easy task, and room for error is nonexistent. Therefore, you will need an experienced team and people who know their stuff.
Being a start-up, you cannot hire the top talent you will need. But, on the other hand, you also cannot afford to give this opportunity to any resource. So it's a tricky situation and a choice that start-ups or SMB's have to make.
Thankfully, this digital era has given us a solution – remote workers. They can be a solution for this undesirable choice where you can get the best of both worlds; best talent without paying a hefty price.
Assuming you have not yet hired a virtual employee, let's first look at who is a virtual employee and how they are different from the traditional talent acquisition and management.
Who are remote workers?
In a nutshell, professionals who work for you virtually are remote workers. Let me explain that to you.
When you hire a traditional employee, you hire them for a specific role and pay them every month; they come to the office and work whatever task is assigned to them.
For remote workers, they are hired for a specific role, and they dispense their duties from their home office. So, they typically do not come to an office and work virtually with you or a team with a flexible payment plan. Instead, consider them as your employee with permanent work from home flexibility.
The remote setup does not just give them flexibility but also offers a lot of benefits to the business as well. Before I explain the benefits in-depth, let me share in which field you can hire remote employees.
Fields you should consider hiring remote workers?
In theory, you can hire a remote worker for any job that does not mandate them to be physically present in a location. These include –
Administrative work
Lead generation
Digital Marketing
Social Media Marketing
Customer service
Email marketing
Sales tasks
Personal Assistant
Remote employees have been in high demand for these fields, but we are not even scratching the surface when it comes to remote-workers potential and how it can benefit your business.
Now that we are through the basics let me explain the nuisances of how a remote working setup can help your business and what you should expect when you hire one.
5 reasons why entrepreneurs should hire remote workers:
The remote setup offers flexibility – not just to the employee but also to the employer. All the direct benefits that you see are derived from that flexibility. Here are a few examples of what it can offer –
When hiring a remote employee, you are not restricted to pay them for 8 hours or a medical allowance or spend on maintaining an office. Instead, you simply pay them for services delivered on an hourly basis.
It gives you the freedom to choose the hours for the resource. It could be 2 hours, 4 hours, or an entire day. Even if you hire them for 8 hours/day, you will save on office maintenance, medical insurance, office maintenance, etc. It's cost-effective and business-friendly, especially for a start-up.
2. Tailored solution for your needs
Let's say you need four different employees to take care of sales, marketing, customer service, and general admin tasks; but you do not need four full-time employees; you need a salesperson for 6 hours, marketing for 4, customer service for 8 hours and admin person for just 2 hours.
It's challenging to get this variation with the traditional hiring approach, but you can get the exact setup that you need with remote workers.
3. Opportunity for growth
Take the previous example that you have hired four different people for four different tasks in 4+6+8+2 hours set-up. If they performed well and your business starts growing, you have the option to keep the team and increase the bandwidth.
This will help you create, achieve and sustain growth for your business.
4. Hire the best talent within your budget
When you hire someone remotely, you have the opportunity to hire the best talent across the globe. That takes competition to another level, which results in competitive pricing without compromising the quality of the resource. It's a win-win!
Peace of mind
Remote workers are experienced professionals, and they understand the requirement, how to deliver it, and be professional. Professionalism is the essence of a remote working setup, which ensures the responsibility for delivery.
This gives you peace of mind, and you can rely on the resource that you have hired. Let them take charge so you can focus on growing your business!
With a crash course on remote hiring, I hope you start the search sooner than later. I hope it will change your perspective of hiring an employee.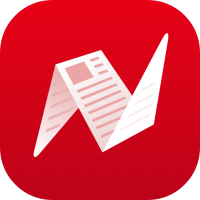 This is original content from NewsBreak's Creator Program. Join today to publish and share your own content.