There's nothing more relaxing than reaping the wonderful benefits of sunny skies and welcoming warm waters during Florida's hot summer months. However, getting through the months of May and September in one of the Sunshine State's inland cities is far from being glamorous. When the sun is at its peak and the weather is extremely humid, people become more vulnerable to cramps, heat rash, heatstroke, heat exhaustion, and injuries due to fogged-up glasses.
Why Does Eyewear Fog More In Warm and Humid Weather?
The most obvious reasons why eyeglass wearers encounter more fogging in summer include heat and humidity. Besides these environmental issues, a biological reason increases the probability of having a foggy vision – human exertion.
If you're wondering how this works, just imagine a layer of water droplets forming on the outside surfaces of a cold glass of orange juice in the muggy heat of July. The temperature difference between the glass' inner and outer surfaces causes the moisture in the air to condense onto the glass' warmer outside surface. Except that the water droplets are tiny, the same process of condensation is at work with your eyewear, producing fog.
To further illustrate this point, the air inside a closed vehicle is much hotter than the temperature outside of the vehicle. Similarly, when ambient temperatures spike in hot weather, the air between your face and the lenses of your eyeglasses can be even hotter. Now, when you add the biological factor of human exertion into the mix, you create the perfect conditions for fogging up your eyewear.
If you're a Floridian construction worker who wears safety eyewear during increased summer humidity, the sweat right behind your safety goggles or wraparound lenses worsens the fogging.
Ways to Maintain a Fog-Free Vision
Besides being extremely annoying, fogged-up lenses can be downright dangerous as well. Thankfully, you can enjoy a fog-free vision while you're opening the dishwasher, cooking, heading outside, and driving or walking in hot and humid weather. Check out these practical solutions that can help you stop fog in its tracks:
Change up your eyewear style.
Comfortable ventilation is key to ensuring perfect vision. To get more air to flow around your lenses, you may have to consider changing your eyewear design. You can find specific designs that allow you to adjust the airflow and prevent misting.
Purchase anti-fog eyewear.
For long-lasting visibility, there's a slew of options for anti-fog eyewear that are available on the market. You can even find those that come in almost any lens style or tint, whether polarized or bifocal.
Another good way to reduce or eliminate fogging is by applying an anti-fog coating to your eyewear. Try to look for an easy-to-apply anti-fog formula that effectively repels moisture, stays clear in extreme conditions, without causing damage to your lenses.
You Don't Have to Fall Victim to a Fogged View!
Knowing how to maintain a fog-free vision can help you stay safe during Florida's summer months – even when the heat and humidity become oppressive.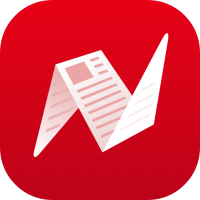 This is original content from NewsBreak's Creator Program. Join today to publish and share your own content.