There is a housing boom sweeping North America in 2021 and many people have decided that it's time to sell their house and move to a new city to retire or start a new life. Many popular cities have become even more popular with folks looking to retire in style, like South Florida. The Treasure Coast and West Palm Beach literally have a shortage of homes for sale and people are looking to new construction home builders to solve the problem. However, even brand new homes are selling out quickly, and you might have to wait 12 to 15 months, in some cases, to move into your new property.
Building a new house does have its benefits and you may be able to capitalize on them if you understand why new construction homes are so great.
What are The Benefits of Building a Brand New Home?
There are some obvious benefits to building a brand new house like being able to control the look and feel, yourself. As the owner, you may be able to choose important things such as the color combination of the home, plus customize the type of countertops in the kitchen and bathrooms, and have more control over the options and upgrades that are installed.
Some hidden benefits of building new include being able to choose the location of the house and lot within the neighborhood. This may not seem like much, but if you consider the impact on the price for the location, being able to choose a waterfront lot, or one located on a natural preserve, can give you some instant equity in the property's overall value.
Not to mention that having control over the location allows you to select the distance to community amenities like the clubhouse, pools, or fitness centers that are provided to the residents and their guests.
Benefits:
Control over the location
Building with the upgrades and options that are important to you
Controlling the colors
Can You Save Money Building New?
Yes! In fact, this is where you may want to contact a local Realtor near you. They can provide professional advice that is based on an intimate knowledge of the local housing markets, and the players involved, like the new construction builders.
These builders may offer benefits such as free upgrades for people who meet their criteria, Also, many builders' finance companies offer closing costs assistance if you buy the property using their financial institution. However, the hot housing market may affect these "perks" because if the builder is sold out of homes for months in advance, they may not be offering this incentive at all. You may just be lucky to buy a home at all in some markets.
Are New Homes Better or Different from Older Homes?
Yes! In fact, new construction typically utilizes the newest building materials, standards, and techniques to produce superior homes than significantly older homes that have not evolved with the times. This will be more apparent in areas where the weather is a factor of life. South Florida and most Treasure Coast new homes are built with far superior hurricane-resistant materials in 2021. You will see windows and doors that can withstand over 180 miles per hour winds.
Not to mention that most new homes come with a builder's warranty that can last up to 10-years or more. Ask what yours is before you buy and compare them among the local builders near you.
Are There Any Drawbacks to Buying New?
As with anything in life, there are positives and negatives to buying brand new homes. Primarily, this has to do with the prices, and once you add all the options and upgrades that you like, you are often far above your original budget. That is why it is highly recommended that you contact a trusted Real Estate agent near you, who can properly advise you on all the little details that can make or break your deal.
Wrapping it Up!
There are many things to consider when you are ready to buy a home these days. With so many new home communities, you must consider a new home near you. Or there may be the perfect older home that is well within budget, which you can slowly renovate and make your own. Either way, in today's hot housing market, there are 'slim pickens.' Stay tuned as market shifts could change the tides in the buyer's direction. As of mid-2021, it is a seller's market in most of the popular destinations, from Winnipeg to The Florida Keys!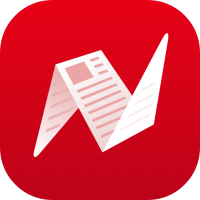 This is original content from NewsBreak's Creator Program. Join today to publish and share your own content.