Selling your home can be one of the most stressful processes you can go through since much of it is out of your control, plus you spend a lot of time just waiting.
When you're not playing the waiting game, you'll be forced to pack, clean, make financial decisions, and prepare your home to accommodate viewings with utmost urgency.
Although it is true that selling and moving out can be stressful, the good news is that it doesn't have to be this way. With careful planning, proper support, and a few simple self-care strategies, you can eliminate a great deal of the stress and anxiety that comes with selling your house.
The following are some of the ways Rob Thomson of Jupiter shares to minimize stress while selling your house:
Do Your Homework
While this seems like a given, people always tend to overlook the obvious. Don't rush into selling your home without conducting a thorough analysis and enough research beforehand to avoid panic.
One of the primary reasons you're worried about selling your home is that you're unfamiliar with the procedure. Chances are, you'll only experience selling your homes at most two or three times in your lifetime, so this bit is understandable.
You'll be less stressed if you know for sure how long the process will take, how much it will cost, and what might go wrong throughout every stage.
That being said, you don't have to go overboard. Certainly, you don't have to be an expert, but you need to do some mental preparation, so you'll become more confident in every decision you'll make.
Some of the key things you need to consider include: what the competition is like, what the local rates are in the area, where the local real estate market is currently sitting, and which features are most like to make your property stand out against the competition.
Prepare Your Home
Putting in the effort into preparing your house for sale is an effective way to reduce your stress levels when selling your home. Once you feel confident that your home is being marketed in the best possible light, you can generate more buyer interest and significantly improve your chances of obtaining a high sale price.
If you aren't certain where to begin, here are some simple yet effective tips for preparing your house for sale:
Clear the Clutter
Decluttering should be at the top of your list if you're still living in the house after putting it on the market. To build a sense of space and cleanliness, remove any unnecessary items in every room.
Put Away your Personal Items:
Before conducting an open house, make sure to pack away your personal belongings, such as photographs, toothbrushes, and so on, as these can be distracting and off-putting to potential clients.
Furnish your Home with a Fresh Coat of Paint
A fresh coat of paint will do wonders to brighten things up. Make sure to pick clean, neutral colors that will not spur conflict with the style and preference of your potential buyers.
Prioritize Repairs
If you have a leaking faucet, a shattered window, a missing door handle, or a broken tile, you should fix it right away. Putting in the time and effort to make such fixes make a significant difference when it comes to your selling price.
Renovate
If you have an outdated bathroom or kitchen and you've sufficient resources, a major revamp adds plenty of value.
Up your Style
A beautifully styled home will always look its best and attract more buyers. You'd be amazed at how well-chosen furnishings can turn your home into something truly magnificent.
Practice Self-care
No matter how well you brace yourself mentally for the sale of your home, you'll still feel the emotional toll. Navigating the sales process successfully, purchasing your new home, moving into your new place, and securing financing is enough to stress out anybody.
It's crucial to maintain a healthy lifestyle during this period. When you eat well, get enough sleep, and exercise regularly, your body and mind will have the energy and strength to get through the day with a smile on your face.
The entire process doesn't have to constitute a major overhaul; just making smart decisions and being consistent with your efforts already spell the difference. If you attempt to sell your home when you're not at your best, you'll likely feel stressed even more.
It's also a smart idea to exert effort in keeping your mental and emotional well-being in check. When things inevitably go wrong, keeping a positive outlook helps you concentrate on what you're doing right instead.
Even when your home sale goes smoothly, you'll still deal with a lot of emotional upheavals. It's easy for doubt to come barging in, especially when you're purging unnecessary yet sentimental items or dreading the prospect of turning your new house into a home.
So, while packing, consider listening to music, don't forget to stretch in between moving boxes, or find whatever de-stressing strategies work best for you to help you relax during your home sale.
Organize Your Home Showings
Maintaining a clean and tidy home all throughout the listing period is one of the most challenging aspects of the selling process. It's not simple to maintain that photoshoot-ready, showplace staging while you're still living in the house.
To make things easier, it's important that you set up a system that'll make showings a lot less stressful. Start by purposefully being proactive and do stuff such as keeping your home show-ready for potential buyers. Proactivity provides you a sense of control, which effectively reduces stress.
Some of the ideas you can consider doing include:
● Shop for a variety of cleaning wipes to conveniently clean countertops and polish mirrors and faucets.
● Invest in a few decorative storage boxes that will fit seamlessly with the décor of your bedrooms, bathrooms, kitchen, and living room. Pick those with lids, so you can easily tuck any personal items out of sight.
With a showing system in place, you'll have your house buyer-ready in an hour or less. Generally, houses with shorter lead times get more showings, ensuring that more buyers will see your home.
Finally, part of the showing system that you'll put in place should include specific viewing hours. You may be selling your house, but that doesn't entail that you'll allow viewings during inconvenient hours. Having a set schedule also ensures that your property is in its best state and 100% ready to receive prospective buyers.
Seek the Advice of Recent Home Sellers
Do you know someone in your neighborhood who has recently sold their home? Knowing and learning from their positive experiences also helps a great deal in easing your mind and reducing the stress of selling your home.
This is especially true once you find out that they went through the same things you did and that they are now happier and less stressed. They may even be able to provide you some pointers, although at the very least, knowing that someone else just went through it will help provide you with much-needed relief.
Enlist Professional Help
Working with a reputable real estate company also helps reduce the stress of selling your home. Real estate professionals not only help in marketing your home, but they also work hard to ensure that it receives adequate publicity. Real estate agents are excellent negotiators who can advocate for you and protect your interests during negotiations.
Additionally, their services also come in handy, especially when you seek solutions to questions or concerns you may have. Part of their job is to guide and provide you assistance, so it's a great idea to ask them anything or ask for advice. Remember that these professionals Real estate agents employ a wide range of expertise, including negotiation, marketing, and sales skills, and many others.
Come up with Worst-case Scenario Contingency Plans
Worrying about everything that could go wrong in the process of selling your home just adds to your growing pile of stress.
Fortunately, even the worst possible scenarios you can think of are not as horrible as you think they will be. You won't be completely stressed out if you have a plan in place to handle those specific situations.
For instance, if you're concerned that your current home will not sell in time to close on the new home you're buying, you can consult with your agent to include contingencies in your contracts. In addition, their agency can keep an eye on the market for alternative houses that you'll love just as much if the process of selling your home falls through.
Or let's say you're concerned that your house will sell before you can find your new place. Ease your worries by researching the actual cost of storing your belongings and renting a furnished apartment or extended-stay hotel until you find the ideal place to buy.
Device contingency measures to cover all possible concerns on your top five list of worst-case scenarios. Coming up with these plans ensures that you'll have a lot less to worry about moving forward.
Any significant change in your life can potentially be stressful and anxiety-inducing. However, if you prepare well enough in the best way possible, you're putting yourself in a better position to handle the situation and emerge victorious successfully.
Would you like to learn more about how you can sell your home with significantly less stress and hassle? We'd love to hear from you. Get in touch with us today!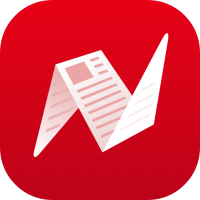 This is original content from NewsBreak's Creator Program. Join today to publish and share your own content.