Financial technology or FinTech is one of the latest digital innovations in the financial industry. It was initially limited to facilitating transactions and payments, but the shifting technology allowed FinTech to revolutionize the financial services arena, including mobile wallets, P2P lending, customer acquisition, personal financial management, Blockchain and cryptocurrencies, and private financial planning.
Many tech companies want to tap into the financial sector because of the benefits FinTech offers. As a result, FinTech is also used to describe companies that provide financial services using the latest software and modern technology.
Artificial Intelligence (AI) and Machine Learning (ML) are also transforming the FinTech industry. More and more financial transactions are done through apps and both AI and ML open up great opportunities for users and developers.
Here are some of the ways FinTech companies are using AI and ML:
1. Amp Up Security and Fraud Detection
The more online transactions people make, cybercrimes will also become prevalent. With AI and ML, both FinTech companies and their users can secure their accounts. Algorithms can easily detect suspicious activity and notify users. AI and ML will continuously monitor your online transactions and spot unusual patterns. App users can also keep track of their transactions and remain confident that their information and assets are safe.
AI and ML are also great in detecting illegal activities like money laundering. Government agencies and private institutions alike can easily trace corruption networks through the help of AI and ML.
2. Easily Apply for Business Loans Online
Busy people appreciate the convenience, and FinTech companies, with the help of AI and ML, provide just that. FinTech provides financing companies the technology to check someone's financial habits and credit rating to calculate loan payments.
FinTech has revolutionized the financing landscape by making it faster and more convenient for people to borrow money. Instead of banks and credit unions, FinTech opened more opportunities to secure financing. Online loans like 1West, OnDeck, and Kabbage use AI and ML to improve the traditional method of finance.
3. Improve Optimization
One of the most common uses of AI and ML in FinTech is improving optimization. The goal is to reduce the amount of work people do and increase productivity in areas that matter more. For instance, doing payroll manually takes too much time, but automating this task gives you more accurate calculations, effective payroll records, and faster turnaround time.
You can use FinTech to automate call-center functions, use chatbots on websites, improve employee training, digitize timesheets, and record management. We'll see more technological refinements in the coming years, including report generation, automating replies to customer queries, and Big Data analytics.
4. Enhance Customer Support
Chatbots are one of the most popular AI applications. While bots have been around for quite some time, they recently started gaining traction because of MI technology. Chatbots are becoming smarter and 'more human' when interacting with customers. Most people don't even notice they're talking to a bot. Many FinTech companies use chatbots to solve major issues with customers. Results have been positive as chatbots allow companies to enhance customer satisfaction while reducing costs.
As social distancing becomes a part of our new normal, financing companies will choose to use AI and ML to solve customer issues and increase overall satisfaction.
Next Steps – Using AI and ML Solutions
Choosing to adopt a new technological solution for your company is not an easy task. Studies show that 84% of C-level executives think that they need AI in their operations to increase growth. However, 76% are not sure how they can meet their growth objectives.
The best thing you can do is to start by implementing one element. Whether you want to improve customer service, overall experience, chatbots, more engaging client interactions, or foresight in business trends, AI and ML can do these for you. But remember to focus on a pressing business need and find the best technological solutions that work best for your business.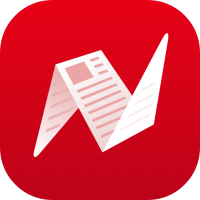 This is original content from NewsBreak's Creator Program. Join today to publish and share your own content.