When the leather clad, shotgun wielding Terminator exploded onto our screens in the 1980s little did we know AIs would rule the real world in a few short decades.
But the real world AI's wouldn't be rampaging cyborgs decimating everything in front of them but AI's that rule by virtue of their data collection and dissemination of information.
These systems, at least the best ones, would rule the world of investing with their lightning decision-making capabilities.
The fact is, in broker investor interaction, speed is the key and if we do not make decisions at a rapid pace profits will suffer.
So what does this technology accomplish?
Essentially, trading bots mimic what humans do- only faster, better and more efficiently. Their function is not for destruction, like the mythic Terminator, but for the creation of wealth via the optimisation of decisions.
A famous example of the importance of speed in investing was when Spread Networks built underground fiber optic cable directly from the Chicago mercantile to the data center of the Nasdaq in New Jersey!
This action allowed them to receive information a fraction of a second faster and was indicative of the importance of speed in the trading markets.
This begs the question, in the current climate, how can we speed up decision-making? And what systems are out there that lead to the optimisation of decisions?
How to make faster decisions?
Traditionally, a constant nail in the shoe of many investors/brokers has been the requirement of separate systems and different analytics. But we solve this problem with the centralizing of all systems into one trading platform. Creating the equivalent of a Nasa command-and-control center.
This centralisation of systems should include managing risks, automated workflows, reports, data analytics, ease of use, and loads more.
Case studies
A superb example of this is the MetaTrader 5 for hedge funds where all trading solutions are combined into an all in one platform that allows you to establish and automatize a fund in 5 minutes. Not only this, but you can make decisions from a tablet or iPad from anywhere in the world. If you want superior access to see the AUM performance, MetaTrader 5 is your answer.
Another example of the effectiveness of the centralisation of data is a case study from the business management company WNS.
WNS was approached by a leading asset management firm to provide a solution to their decision-making problems.
"The client was faced with two major challenges: one, the lack of structured and standardized operations environment that made timely delivery of research products, unfeasible; and the second, the inability of onshore analysts to focus on front-end activities and procure additional business, a result of concentrating on backend work only."
WNS provided results that included front and back end solutions and an overall customized plan to streamline the clients' results. Modern AI has bridged a much needed gap.
A further compelling case study was commissioned by Janeiro Digital, the study was titled "Investment management firm transforms portfolio management to make trading decisions in real time" and in this study, it was further affirmed how pivotal the centralisation of data is.
And not only this but how data should be put into context by providing strategic intelligence that investors can capitalise on.
A key takeaway from the case study was how "Janeiro Digital is helping the firm digitally elevate its business by monitoring market activity in real time and allowing fund managers to incorporate research findings instantly into the trading decisions they make each day."The future
But such streamlined results driven actions have not always been possible, but the modern solutions are a testament to how far we've come. As Meredith Jones wrote in her article in Eurekahedge "what was once an arduous search and investment process primarily performed in person and through word of mouth has become a seamless process almost entirely managed from the comforts of your office."
It is clear, long gone are the days of world war one messenger boys passing messages from one foxhole to the next. Nowadays, everything is done with the click of a button. And that button is breakneck.
In the modern era, the key phrase is optimisation of decisions and if solutions are not found in the blink of an eye, you're going too slow.
Overall
Speeding up decisions between investors and brokers has never been more crucial. If you're not optimising your decisions you'll soon find yourself trailing behind the rest of the pack.
But the solutions are there.
In the modern era, there are cloud and unified data solutions available that are so advanced that they'd make the Terminator look like an out-of-date rusted piece of junk.
These technologies have next generation capabilities and they not only increase profitability, but they also take profits to the next level.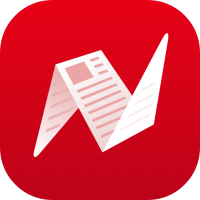 This is original content from NewsBreak's Creator Program. Join today to publish and share your own content.