Cryptocurrency (or simply crypto) has been a hot topic among people around the globe recently. Although the market is volatile, the rapid rise in their valuation has got many people curious about whether or not it's a worthy investment. While others are still not convinced about the value they hold, many think that cryptocurrencies will play a big part in the future of finance worldwide.
Two of the most popular cryptocurrencies today are Bitcoin and Dogecoin. If you're fairly new to this, you might be wondering which investment would make more sense. Like other investments, they're not created equal, and one would most likely be superior to the other in some aspects.
So, are the difference between the two? Here's what you should know.
What are Cryptocurrencies?
Before discussing more on the two types of cryptocurrencies, let's take a step back and examine what cryptocurrencies are.
Cryptocurrencies are intangible, digital currencies that often take the form of a coin or token. Developers build cryptocurrencies using blockchain technology that uses a complex ledger to produce, distribute, and track digital currencies. They protect and secure their coins using complex cryptography, making it difficult for cybercriminals to double-spend or make counterfeits.
Each type of crypto is created for a specific purpose. But mainly, the goal is to create an alternative currency that people can use when transferring funds or transacting online. With cryptocurrency, there's no need for people to work with third-party companies like banks or credit cards, making transactions less complex.
To date, there are over a thousand cryptocurrencies in the market. Polkadot (DOT), Cosmos (ATOM), Compound (COMP), Ethereum (ETH), Dogecoin (DOGE), and Bitcoin (BTC) are just a few of the many. However, in this article, we'll focus on two of the most notable ones: Bitcoin and Dogecoin.
Dogecoin Vs. Bitcoin: Differences
Wondering which of the two would be worth your money? Let's look at each of the cryptocurrency's development, purpose, supply, and risk.
Development
In 2009, Satoshi Nakamoto overcame the double-spend challenge – an issue that prevented the previous digital currencies from succeeding, paving the way for the rise of the first viable digital currency, Bitcoin.
Double-spend is a hacking concept wherein payments are made twice using the same set of coins. Before the first payment is processed, the consumer uses the same coins to pay another party.
A few years later, Billy Markus, a software engineer in IBM, and Jackson Palmer, a programmer at Adobe, created Dogecoin by leveraging the blockchain technology of Bitcoin. The developers used Bitcoin's codes and basically just replaced the words "Bitcoin" with "Dogecoin". It took them 3 hours to get the program to function. It officially made itself available to the market on the 6th of December 2013.
Purpose
While the two do share a technical similarity, both were created for a very different purpose. For one, Nakamoto designed Bitcoin with the goal of providing the world with an alternative currency to the current finance system being utilized.
On the contrary, Markus and Palmer had something different in mind when they created Dogecoin. Initially, they started the cryptocurrency as a joke to make people smile. It even features the famous Shiba Inu meme as its logo.
Shortly after the launch, more and more people started investing in Dogecoin, and the cryptocurrency began to gain value. The creators decided to further their good intentions and donate a portion of the proceeds to different causes worldwide.
Supply
Bitcoin is often referred to as the "digital gold" because there's only a limited number of coins available. Bitcoin has a maximum coin limit of 21 million coins, and this scarcity drives the coin's value even further. At present, one Bitcoin costs around $40,000, give or take.
Unlike Bitcoin, Dogecoin has an unlimited coin supply. Initially, the developers only intended to issue 10 billion coins to its investors. But, by 2015, all 10 billion coins were already distributed among the investors. The developers, then, decided to extend their coin issuance to a maximum of 5 billion coins per year. The unlimited supply of Dogecoins didn't seem to stifle the rising value of Dogecoin. From half a penny at the start of the year, a single Dogecoin is equivalent to $0.32 (more or less).
Risk
Between the two, Bitcoin carries a lesser risk. Again, that doesn't mean to say that it is not risky at all. However, Bitcoin is the most credible among the cryptocurrencies, which is why merchants are more likely to accept it than the others. This aspect gives it a leg up among its competitors.
While Dogecoin carries more risk than Bitcoin, it had shown an incredible soar in its price in the past few months. By May 2021, its price increased by 14,500%. Part of the reason for its surge can be attributed to the fact that people have been hyping it up on the internet. Even celebrities like Snoop Dogg and billionaire Elon Musk promoted Dogecoin, which helped increase its value.
But then again, when a sudden increase in the investment price doesn't match its fundamentals, it's only a matter of time before it takes a plunge. So if you're planning on investing in Dogecoin, do it gradually. Study the market, read predictions, and only invest what you can afford to lose.
The Bottom Line: Which One Should You Invest In?
Both Bitcoin and Dogecoin do show a lot of potential. While Bitcoin is currently the biggest player in the market, it doesn't mean that you won't see a significant return of investment if you decide to buy Dogecoins.
But then again, they both carry risks, especially Dogecoin. Ultimately, the decision of which crypto to invest in will depend on how much risk you're willing to take. So far, Bitcoin carries lesser risk between the two and is most likely accepted by several merchants. That said, if you're risk-averse and want some payment flexibility when shopping, Bitcoin would make more sense.
But if you don't mind facing a little risk and are willing to invest in something that also supports a lot of cause, Dogecoin would make a viable choice. Again, it all boils down to your sentiments and needs.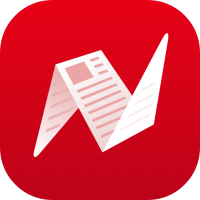 This is original content from NewsBreak's Creator Program. Join today to publish and share your own content.