Climate Action Lower Merion, a grassroots volunteer organization based in Wynnewood, PA, has started a petition to ban gas powered leaf blowers in Lower Merion. Why?
To "protect our quality of life and the air we breathe." 
Climate Action Lower Merion is made up of local residents who want to inspire leaders, neighbors, businesses and institutions to take actions to a healthier, more sustainable and more equitable Lower Merion."
Their petition explains that gas-powered leaf blowers, which have grown in popularity since the 1970s, rely on the outdated technology of two-stroke engines, which are both cheaper to operate and lighter to carry than the four stroke automobile engines. They are also far louder and more polluting than automobile engines, and, according to the petition, "clearly violate the rights of community members to what is known by the courts as 'the quiet enjoyment of our premises.' 
Any Township resident who has tried to relax in their backyard despite the roar of these ubiquitous machines herding leaves around their neighbor's lawns knows that "quiet enjoyment" no longer exists. 
The petition raises five points: 
Noise from gas powered leaf blowers reaches 95 decibels, exceeding levels recommended by EPA, OSHA and W.H.O. and can cause hearing loss. 
2) Gas powered leaf blowers are wasteful, inefficient, and harmful to folks with respiratory issues like asthma. Their emissions include 4 of the top 10 carcinogens listed by the World Health Organization. 
3) Gas powered leaf blowers are both unregulated and damaging to air qualify, emitting 60,000 times the amount of benzene recommended for safe levels of exposure. The 200 mph winds driving leaves off of lawns and sidewalks are also filling the air with particulate matter containing pesticides, herbicides, mold spores, fecal matter from pets, and dust. 
4) Landscapers who use these machines are risking their own health, by increasing the risk of hearing loss, heart disease and diabetes.
5) There are clean, quiet alternatives to gas powered leaf blowers. 
Comments left by Lower Merion residents who signed the petition make it clear that they signed because they love the environment and hate the noise:
The overuse of leaf blowers in and around my neighborhood has ruined many of my days. 
The chronic noise has destroyed the quality of my everyday life. I have stopped going out into the yard.
The impacts [of gas powered leaf blowers] from air pollution to soil erosion to contributing to health problems should not be considered acceptable, especially when there are alternatives…Let's be a more sustainable and livable community.
Many cities and townships throughout the country, have banned 2 stroke gas powered leaf blowers . For instance? Larchmont NY, Burlington, VT, and Aspen CO,
The petition, which has 189 signatures so far, urges Lower Merion to follow suit.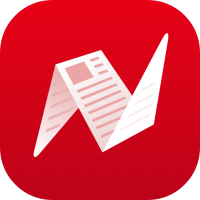 This is original content from NewsBreak's Creator Program. Join today to publish and share your own content.