Life is a constant struggle and if you don't know how to handle your problems, you will ultimately fail.  The life you live today will never come back if you die unhappy and miserable.  While you are still breathing, you have to enjoy and live life to the fullest.  But how you will do it would depend entirely on how you interpret your purpose in life.
If you live with fears and worries, you can never experience contentment and real happiness.  Some people have different interpretations on how they make their lives happy.  If you really want to become fulfilled as a human being, there are five great ways to live your life to the fullest.  Check the list below and find out if you practice them in your daily living.
Bury the past and live for today, and let tomorrow begin with new hope and aspirations.
Although the past has been instrumental in molding who you are today, dwelling in it is impractical because the past will never ever come back. What is important is how you live today as if it is your last day. The future keeps coming but worrying about tomorrow does not bring positive effects to your mental health.  Just enjoy what you have today and let the memories of the past be kept in your journal; thinking about past mistakes cannot help you move on.

Follow the desires of your heart with passion and dedication.
Have you been discouraged by your parents to pursue your dream and instead followed what they wanted when you were young? Has your marriage prevented you from pursuing an interest or hobby? If so, this is the right time to follow the desires of your heart.  Many people excel in their 50s because they realize that they have to do something to make themselves happy.  If you have always wanted to become an artist or a writer, get started now while you are still physically and mentally able to do so.
Bury your hatred and embrace love.
Love is the greatest feeling in order for you to have real happiness and genuine relationship with your loved ones and friends. Don't allow anger and hatred to dwell in your heart. Learn to forgive those people who have hurt you and in the same way, you will receive forgiveness from people whom you hurt. Let love engulf in your heart because you will find genuine happiness in your life.
Keep smiling and accept your imperfections.
Smiling is the greatest stress buster.  Don't allow your problems to dominate your life. Keep on smiling and realize that none of us is a perfect human being.  If you learn to accept your flaws as well as the imperfections of other people, there is no room for fighting and argument.  You have to understand that each one of us is born with different personalities. Learn to control your emotion and stay calm during times of stress.

Pray and think positively.
Prayers can help a lot in removing your fears, worries and anxiety. Always talk to God when you are happy or sad. Show your gratitude to God for the gift of life and for his unconditional love.  If you are a prayerful person, you think positively because you know that God answers all your prayers.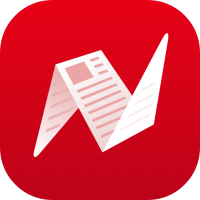 This is original content from NewsBreak's Creator Program. Join today to publish and share your own content.