As people age they may eventually need help with day-to-day living. Many different factors help to determine what kind of help may be needed. Physical limitations and psychological limitations (such as various forms of dementia) require different responses. The natural, traditional response has been for family to take care of elderly or disabled people. Some societies, however, allowed elderly or disabled people to be left on hillsides or outside in blizzards. In ante-bellum slaveholding states an elderly slave could not be emancipated unless it could be proven in court that he would be cared for. No such laws existed for non-slaves at that time.
I was privileged to be able to care for both of my parents in their last years. Mother outlived Father by over twenty years and helped care for my father in his final illness. In her final six years mother had to spend short periods in assisted care facilities. I also was in a bluegrass band that spent much time playing music at nursing homes. I have been able to make several observations about elder care.
Mother spent short times in three different facilities. One of these is a large institutional facility, the other two are medium-sized. As a musician I have played in large and medium facilities in both Florida and Tennessee. In the larger facilities I noticed that some of the patients felt that they were in jail. My mother complained about this when she was in the larger facility in Palatka (a 188-bed facility).  In Sevierville, Tennessee a legendary guitarist (who had taught Chet Atkins how to play guitar and had been invited to join the Opry) expressed the same sentiment. In fact, he "escaped" several times.  This does not constitute a statistically significant study.
I do not know about the quality of care at the facility in Tennessee but I know that the Palatka facility was providing excellent services for my mother. There seems to be a sentiment that the size of the group is a problem, even if there is a high ratio of staff-to-patient.
A growing trend in assisted living is the senior micro-community model. A micro-community assisted living home will have no more than five or six residents. Most of these will be part of a group of similar homes and will have some staff that visits all the homes in the group. Resident staff will be assigned to one home, but there may be some resident staff who rotate between two specific homes.
Micro community homes tend to feel like homes to the residents. The same model is also used for group homes for various other types of residents. Palatka has a high number of group homes for intellectually handicapped people, for example. The residents of these homes seem to enjoy this model much more than large institutions. In Knoxville I had several friends who had been in a large facility in Tennessee until they were almost 50 years old. They were able to be mainstreamed, living on their own with guardians who helped with their finances.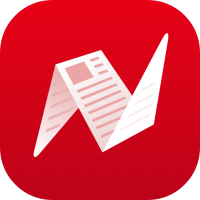 This is original content from NewsBreak's Creator Program. Join today to publish and share your own content.