France is one of the most gorgeous countries in the world, with such a fantastic road network and so much breath-taking countryside to drive through, it makes sense to explore it from the comfort of a holiday home. France is the perfect type of country to head to for an adventure holiday, with its stunning scenery perfect for hiking, climbing, walking and cycling through. Whatever your interests are you're sure to have the holiday of a lifetime, here's why you should explore France from the comfort of a holiday home next time you visit:
Space
The extra space is beneficial if you're travelling with all the family and with so much exploring to do in France you might even want to take the kids' bikes and toys, so you'll have plenty of room to store those too.
Base
With a mobile holiday home you'll have a base from which to explore all the areas you want to visit. The luxury of a holiday home means that you can have your own BBQ's on the grass patch outside, enjoy having your own kitchen so you can save money on food by preparing sandwiches for days spent exploring. You'll also be able to relax and unwind after a long day of exploring with a programme in front of the TV and plenty of space for all the family.
Location
The parcs where mobile homes are located are always perfectly positioned for exploring the best areas. From Normandy and Brittany in the north of France to Paris, the Alps, the Pyrenees and the Corsica regions, there's such an amazing variety of different places to explore. If you're wanting to drive through the country staying in mobile homes is ideal as it gives you an affordable and comfortable base for a while until the time comes to move on to the next place. Mobile homes always offer direct access routes to the best sites making them the best option for those who're planning to move around and don't want to spend too much on hotels.
With all these great advantages, it makes sense to choose a mobile holiday home for your next trip to France, no matter which area of the country it is you're visiting you'll be able to find one that's perfect for you and your family.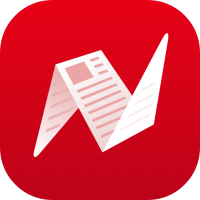 This is original content from NewsBreak's Creator Program. Join today to publish and share your own content.