Photo by Canva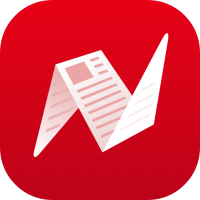 It's that time of year again.
The New Year rolls around, and we all start making plans for something better in the upcoming year. Lots of people set goals - and lots of people fail.
Why? What sets apart the winners from the losers? And more importantly, what can you do to set yourself up to succeed this time around?
Here's why you're likely to fail:
1. You didn't do the work in 2020
Overnight success is rare. Success comes with consistent hard work overtime. We'd all like to think we'll catch a break or luck out. People tend to overestimate the future.
If you've jumped into learning something new recently or you just didn't put the time in last year, 2021 might be a grind it out year for you.
There is no better time than the present. Let's get started!
2. You don't have a plan for 2021
Most people do best with a plan and road map. What do you want to accomplish this year? How can you break it down into bite-sized chunks spread out over the year? What do you need to do first? Do you have gaps in your learning curve or need any special skills to make your goals happen? Is your plan realistic considering all that is going on in the world and your own life?
Get out a pen and paper and make some commitments. Right now!
3. You are not prepared to do the work required.
Down days, off days, and bad days are a natural part of life. Once too many of them stack up, however, you'll eventually quit. Outside of raw talent and unbelievably good luck, discipline and sacrifice are the two things most regular people need to succeed. Do you have the discipline to pull off your goals in 2021? There will be days when you don't have it in you to keep going. How will you pull through?
What sacrifices are necessary for 2021 to achieve your goal?
4. You don't have a support team.
Who is in your corner today to help you over the speed bumps and slumps to come? If the answer is nobody, let's find somebody!
Which trusted friends or family members you can count on for solid advice and support? You may need to let a few people in on your goal or your problem to get them on your team. Can they help provide you with some accountability and advice? Critical feedback and the people that offer it are the cornerstones to any success story.
Identify your team today. Let them in on your goals and plans.
5. You don't want it bad enough.
Even with solid planning and daily hard work, there will come a time when you need the sheer force of will. When you reach that breaking point - that "do or be done" moment – what will it be? Will you keep going or fold up? Be honest with yourself about it.
This is the absolute difference between failure and all those success stories you read about. Do you really want it more than your competitors? Do you want it more than you want your life to stay the same?
Do you have the grit not to quit?
If you do, 2021 might be a game-changing year for you!