Photo by Canva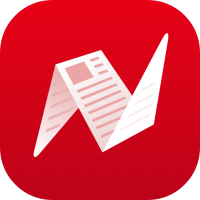 A fantastic real estate agent once gave me a piece of advice that I'm thankful for each day in my career. She told me confidently, "Always remind buyers that they are buying a house, not dating it." At first glance, this might seem facetious, but it could not be more vital in a transaction or more valuable to me as a real estate professional. It's incredibly easy to get attached in real estate, whether you are acting as the buyer or seller in a negotiation, but regardless of your position in the equation, it is our job as agents to keep clients feeling calm, collected, and hopeful while we handle the big stuff.
That's why this piece of counsel is so important... but what does it really mean?
First things first, remember to prioritize evidence over emotion
Shopping to buy a house rather than date it means firstly setting aside your emotions. Purchasing a home is merely a financial undertaking, not a relationship, and it's crucial to treat it as so. Going into your home search with your emotions at the forefront of your mind is certain to do little more than break your heart. Obsessing over little details, such as boring paint colors or other easily altered cosmetic "blemishes" in the home, is certain to stir apprehension. Keeping an open mind is essential here as it can often be hard to imagine yourself living in a home that doesn't feel like yours yet, but that's because it isn't! The personalization comes later; for now, we inspect the heart and the bones. These things are the reality of the home and the most practical aspect of your transaction. You're buying a house, not dating it.
Second, frame the purchase of real estate as an investment rather than a commitment.
You're committed to your home—to ensuring it's always beautiful, functional, and full of warmth. You're not committed to the act of purchasing it. This is a transaction, and it's important as a buyer to note the distinction.
In today's market especially, it's paramount that buyers understand just how competitive the market is. This means there is a chance it might not always work out with the home you were just certain was the one... but just as there are more fish in the sea, there will always be another house. There is something special about each one; you never have to concern yourself with the question, "But will I ever find another one like it?" You won't, and that's the beauty of it. You'll find something you love more, that suits you better. You're buying a house, not dating it.
Third, Listen to your inspector
An inspector's entire purpose is to take an internal snapshot of your potential home. It doesn't matter if a property has those perfect stained beams you've been dreaming about or the ideal backyard for your family dynamic if it has foundational issues or water damage. Disconnecting your excitement from your expectations sets you up for success... and pleasant surprises. Think of your inspector like a therapist for your home search; they take the jumbled chaos of falling in love with a property and re-arrange it neatly, highlighting the facts and allowing you as the buyer to make an informed decision free of emotional attachment. You're buying a house, not dating it.
Lastly, sleep on it
You wouldn't make a split-second decision about who you're going to spend the rest of your life with (or at least, we hope not). You should never take that approach to buy a home either. While it's incredibly important to act fast in today's market, it's equally as pertinent to conduct all other aspects of a real estate transaction with restraint and composure. Putting an offer on a home doesn't mean it's yours quite yet, and that's actually to your benefit as the potential buyer.
You have been gifted with the opportunity to make an educated decision as you move through the inspection and appraisal process. These steps should be looked at with gratitude, as they allow you to feel certain you are getting the house you think you are. What could be worse than getting your finances involved only to find out what you got isn't what you thought? You're buying a house, not dating it.
In summary
Ultimately, real estate agents hope to educate clients on the almost surgical affair that is buying a home. As your agent, we aim to conceptualize each property as a whole, a sum total of its parts, separate from any sentimental value it may hold for either its buyer or seller. Removing any proclivity toward emotional attachment is the single most beneficial thing you can do for yourself, your home search, and your real estate agent. Until you stand up at the closing table, a real estate investment is not a forever commitment but rather a logical expenditure. When a property will no longer serve you, it is more than okay to move on.
After all, you're buying a house, not dating it.