Photo by Canva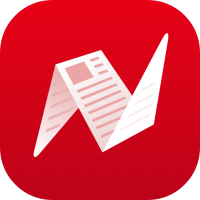 Your home is likely the largest investment you will ever make. Often hailed as the benchmark of financial "success" in adulthood, the endeavor can feel like quite the undertaking for prospective homebuyers. What should I do? Who do I ask? What's next? What's first? Having questions about the process is to be expected, but uncertainty should never be the only obstacle that stands between you and homeownership. Ensuring that you're prepared, even if you're not ready to buy a house today, is the best way to advocate for yourself and guarantee a smooth transaction when the time does come.
Here is what you can do now to ensure you're ahead of the game when you're all set:
Connect with a real estate agent you can trust
Attempting to buy a home without a real estate agent representing you is like making a recipe for the first time with no cookbook. Guidance is imperative, and you need a professional to support you throughout the process. Shop for agents before deciding on one; you want to be sure you are a good fit for one another before proceeding. Do they understand your needs and wants? Are they willing to set aside their own preferences to find you the perfect space? Are they a good listener? Honest? Confident in negotiating contracts to get you the best deal? Are they experienced?
Your real estate agent's purpose is to advocate for you throughout the transaction, holding your hand along the way, so make sure to choose an agent you don't mind getting up close and personal with both you and your finances.
Connect with a lender you can trust
Even if you know you're years out from buying a home, one of the first steps in laying the foundation for a breezy transaction is to get acquainted with a lender. Your lender should be someone you trust. It's imperative that you as the buyer have full confidence in his or her ability and willingness to champion for you. Thankfully finding a lender is simple. If you wish, you can start by doing your own research to find the right professional. You can also ask your real estate agent to connect you with a loan expert they work alongside regularly. Ultimately, however, choosing a mortgage advocate is entirely up to you as the buyer. Some of the most common lender avenues are conventional banks (like the one you likely hold a checking account with), credit unions, or mortgage brokers.
Once you've chosen a lender whom you trust, you'll begin the process of getting pre-approved. Not chomping at the bit to proudly showcase your credit score just yet? That's perfectly okay! A lender's main role in your home search is to keep you informed and prepare you for your purchase. Loan professionals understand what requirements a buyer must meet to qualify for a mortgage. He or she can see the big picture when looking at your debt-to-income ratio, credit score, savings, and assets, advising you on how to move forward improving these. Developing a timeline with your lender means you are actively working to enhance your financial standing in the duration between deciding you want to become a homeowner and the closing table.
Start saving ASAP
As you carefully work to raise your credit score or lower your debt-to-income ratio per your lender's recommendations, be certain to remain intentional in your spending as well. Search for savings wherever you go. Start slow. Initially, set aside as little as even $5 each time you receive a paycheck. As wiggle room in your budget grows, so should the numbers in your savings account.
Having as little as $1,000 set aside as you begin your pre-approval process can be beneficial. Cash in hand looks great to both lenders and sellers, giving you buying power. Don't worry, however, if you don't have any savings when you reach out to a lender for the first time. Remember their purpose is to support and prepare you, not judge you.
Start window shopping
"I actually already have an idea of what I'm looking for."
This is music to a real estate agent's ear! The best thing you can do for yourself as you prepare to buy is simply to start learning. Learn about your likes and dislikes, dealbreakers, and must-haves, as well as preferred neighborhoods. Brush up on surrounding areas to get an idea of what you'll need to be able to afford. Moreover, comparing listing prices in different communities will help you to better understand the market once you're ready to buy.
Being cognizant of what it is that will work for you is half the home-buying equation. Furthermore, as the client, your focus should only ever be on two things: managing expectations and falling in love with your next home. Your agent handles your purchase, and your lender handles your mortgage. Feel secure in your freedom to search endlessly. The more informed you are going into a real estate transaction, the better.
Planning to buy a home can feel daunting to even seasoned buyers. It's important to remember that, despite how it might feel, purchasing a property is a no-pressure zone. There are experts in the real estate industry devoted to simplifying the process so the only thing you must worry about is moving in.
You can never be too prepared, however. It's never too early to start prepping for your next real estate adventure. Finding your subsequent home is a joyful and celebratory occasion; your trusted real estate agent and the lender can handle the rest. Allow excitement to be the prevailing emotion by getting all the details out of the way before the time comes. After all, they say being prepared is half the victory, and what a victory buying your next home will be.