Photo by Tommy Daspit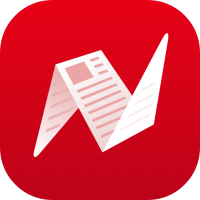 Are you considering updating your home in 2021? Here are the most frequently asked questions homeowners ask about the process of remodeling their home.
How do I find local renovation companies in my area?
One of the best ways to find an excellent remodeler is to ask around your circle of friends. Drive your neighborhood and look for remodeler signs up in yards with homes you like. Your local Home Builders Association may be a useful resource as well. Once you have a few recommendations, do your homework. Visit their websites, find examples of their work, and read up on their processes and team.
How do I know if my ideas will work in my budget?
The best way to determine if your budget will work is to call and have a remodeler out to discuss your project goals. Most remodelers offer this service at no charge but ask upfront before you set the appointment.
Upon visiting your home, they can build a budget for you to review. Go ahead and put all the items you want on this list for pricing. After you receive the estimate, prioritize your needs, and eliminate choices that go over budget.
How do I know if my ideas will work in my home?
The right remodeler will give you a heads up on ideas that won't work with your lot conditions and current home layout or may be unnecessarily expensive. Avoid using any builder who doesn't shoot you straight from the very beginning.
What are the common issues found during a renovation project?
Issues can certainly vary widely from house to house and project to project. The climate and location of your home can also make a difference in the types of issues uncovered. Weather and water damage certainly rank high on the list.
Other common issues we find are:
Pest, varmint, mold, and fungus damage
Water leaks or water penetration, especially around windows, baths, and kitchens
Poorly built additions added in the past
Improperly maintained erosion control and water flow on the property and around the home's foundation
Do I have to move during a renovation?
Yes, in most cases, you need to move out during the renovation. At times, the water and power to your home may be shut off. You may not have access to your kitchen and baths. Heating & Air Conditioning could be cut off for periods of time. During remodeling, contaminants like lead paint or asbestos may be stirred up. Old glue, adhesives, mold, and fungus can permeate the air and cause health problems. It is never a good idea to live in a home during this period, especially if you are pregnant, have small children, elderly, or have medical issues and allergy problems.
Do I need an interior designer to help with the renovation process?
If you work with a remodeler that provides design services and a designer for your project, you shouldn't need any additional designers. If they don't, you might consider hiring one. Designers help keep the selections organized and working within the overall vision and budget you have for your home. Great designers can make the process smooth and enjoyable too!
Do I need an architect to help with renovation plans?
It depends. If you have the budget for it, get one. Your house will look amazing. If you don't have the budget, work with an experienced plan designer or builder who can develop your plans in-house. It'll save you a ton of money.
What are some of the common mistakes people make during a renovation?
Most issues in remodeling revolve around budgeting and timeframe. Be realistic with both. Take care not to over-improve your home past the typical values in your neighborhood. Do your research and make smart choices that improve the home's value without going overboard.
Whatever you do, give your project plenty of time for completion. Tight timeframes only lead to stress and mistakes.